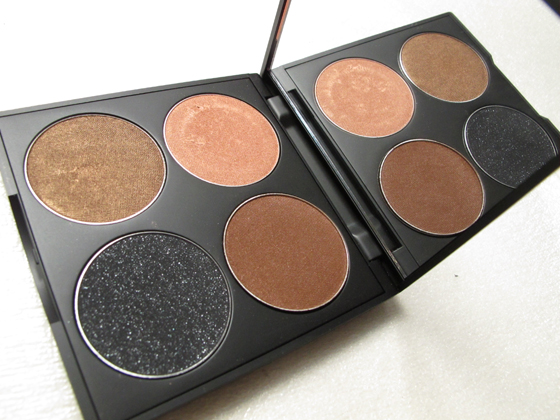 I received these Gorgeous cosmetics from Zalora.Sg, and shall share with you some photos & swatches of the products, plus my initial thoughts on them.  I hope to feature them again in LOTD and review entries. 
Gorgeous cosmetics is a Australia based makeup brand, and it carries a wide range of makeup, everything from base, to eyeshadows, eyelashes, pigments, lipglosses and makeup brushes. The brushes look really good, and the prices are very reasonable.   For more information about Gorgeous cosmetics, you might want to click my previous entry here (click click click). 
Brand description:
David McConnell begun as a makeup artist and hairdresser. He quickly gained recognition, winning multiple awards in his native Australia. Still in his teens, he opened a boutique in a prestigious Melbourne suburb, taking high-expectations full on. He demonstrated his ability to deliver quality to the highest standard even in a luxury environment. He brings the same dedication to the production of Gorgeous beauty products for women, a cosmetics brand which he founded in response to demand from his clients. 
"Gorgeous was my way of saying to my clients that makeup, glamour and confidence is Ever Yours." Designed by a professional in-demand makeup artist, this premium range of cosmetics uses the very best of ingredients. McConnell meticulously engineered the range to create one of the finest womens beauty products range available in the market. Discover why the professional makeup industry loves Gorgeous women's cosmetics with an updated selection on Zalora Singapore.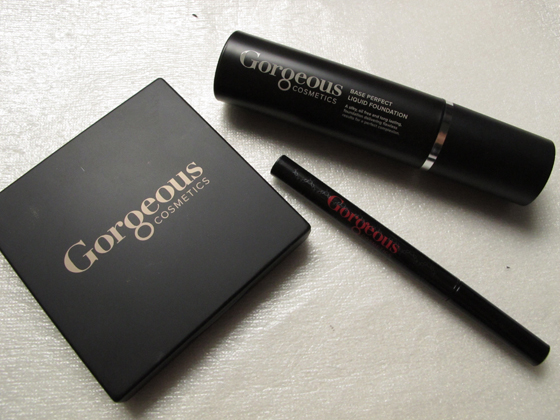 Firstly, we have the Base Perfect Liquid Foundation - it is a very smooth liquid foundation, that sets to a velvety almost matte finish.  I have mine in the shade 1N which is the lightest neutral tone shade, as I usually am in most foundation shade range. 
Product description from the website:
The smooth, oil free emulsion blends effortlessly onto the skin, giving you a perfect complexion . Special light diffusing pigments amplify the light, giving skin the appearance of a healthy luminosity. Contains Vitamins A and E to soothe and condition the skin. Medium to full coverage, suitable for all skin types. Blend onto skin using Foundation Brush #025 or a sponge. / 30ml, S$68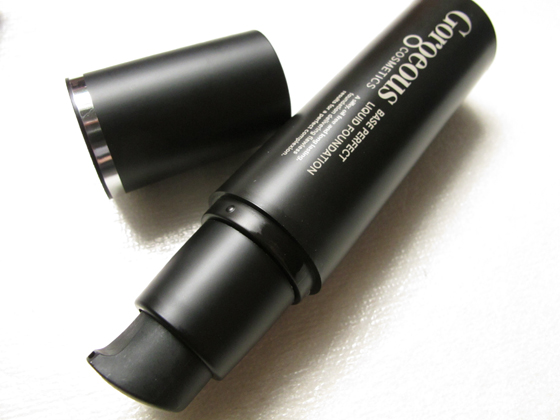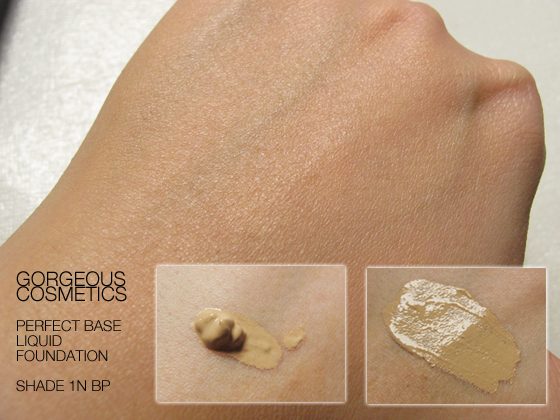 here is the color chart for your reference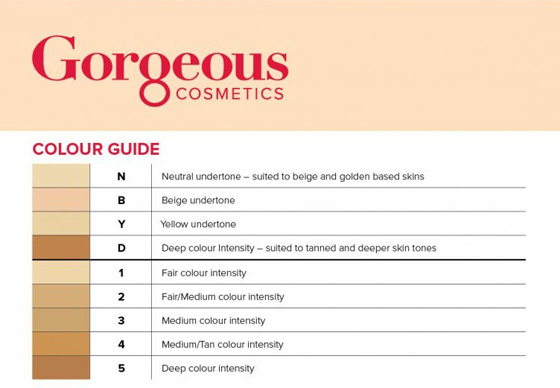 Next, is the eyeshadow palette - Gorgeous cosmetics also carry a range of single eyeshadows, but there are 2 quads available, and I have shown you both in my previous entry and this got to be my favourite pick.  It has four neutral shades, and all of them are superbly pigmented, soft and creamy.  The glitter bits in the black shade doesn't seem to fall everywhere when I swatched on my hand..and the 3 earthy brown shades are just impressive. 
S$65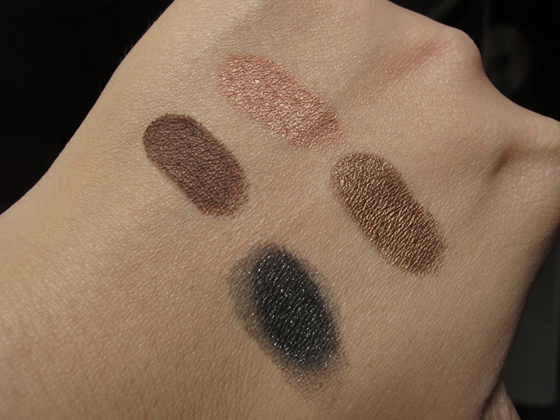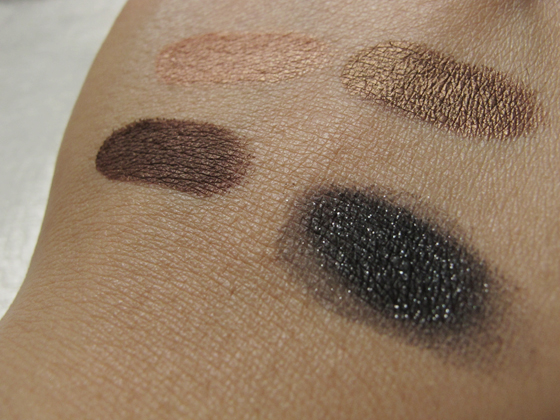 what's left on my fingertips after the swatches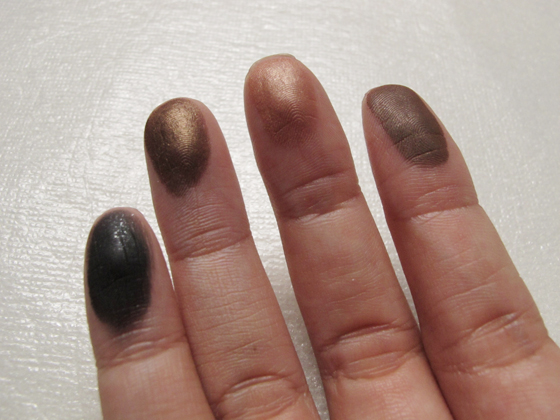 and lastly, the liquid eyeliner which comes with a felt tip marker type applicator, it is firm, and yet gives some movement and flexibility when you apply it on your eyelids. The formula is a little wet (or maybe cos mine is so new) so do wait for it to dry first like all liquid eyeliner.  I have included a comparison with my Heavy Rotation liquid liner which is my current fave liner, so you can see it's really jet black.
Production description
This jet black, gel based eye pencil boasts intense coverage and excellent color pay off. The creamy formula applies and blends easily, without dragging sensitive skin. It quickly sets to become smudge proof and non-transferable. It is ultra long lasting and water resistant. / 1.2gms, S$34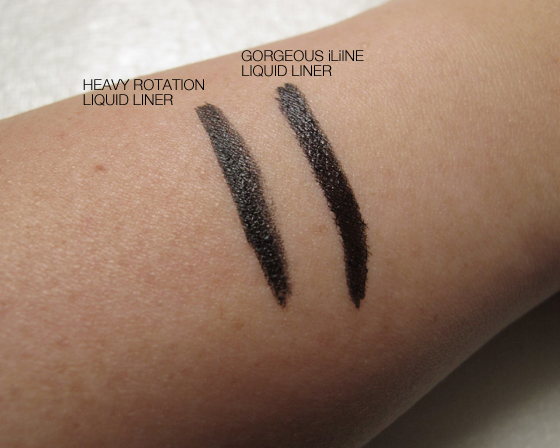 That's all I have to share for Gorgeous Cosmetics in this entry, it is always exciting to try out a brand I have never experienced before... and if any of these caught your attention, do make use of this special 10% discount code when you place your order at Zalora!
code: SOPHIANGfan
10% discount, valid till 10 July
(not valid on discounted items)
Useful links
Hope you find this entry helpful, and thanks for looking!