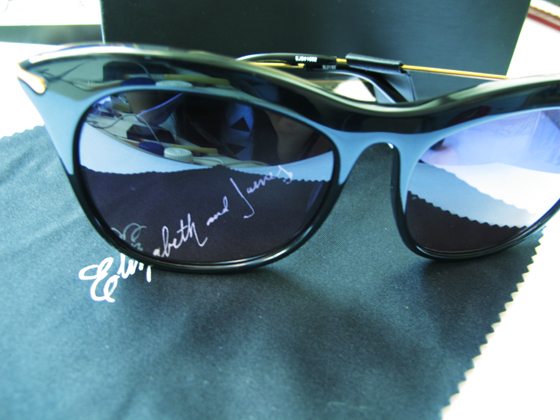 Hi!
I love to order eyewear and bags from Shopbop.  They really have the best accessories, and I have never been disappointed with any of my shopbop haul.  And I love shades, even though I might not wear them on a daily basis.  I am really into black shades, more so than the brown ones.  I was toying with the idea of the Prada baroque ones... but... I think in the end, the Fairfax won me over.  This retails for USD185.  Don't ask me if there is any retailers in Singapore selling this... cos I didn't find out, and I didn't know.  
Elizabeth and James, in case you aren't aware, are the siblings to the Olsen twins, and this is their clothing and accessories label (in addition to The Row, if I am not wrong).  I love that it is not a pair of shades that yell its brand.. but if you know, you know. 
Love the cat eye shaped, and the thin golden arms of the shades.  And I love how the name and brand is carved discreetly into the frame of the shades. 
It seems to fit a little loosely on my face.. will get to adjusting it when I have the chance to. 
Meanwhile, enjoy the beautiful pictures..of the shades. :)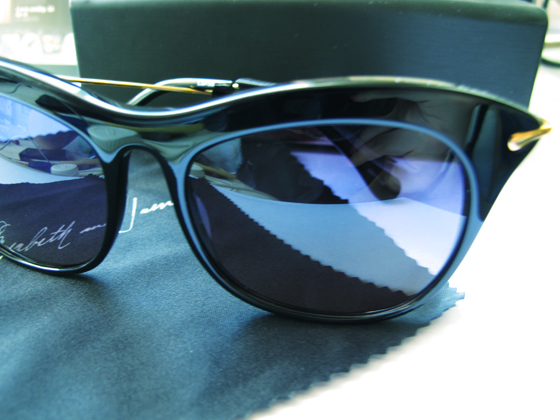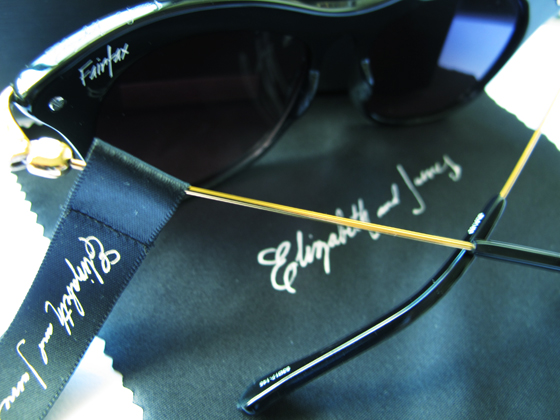 for details on this LOTD, click here here here
some pictures I took with my iphone the day I received them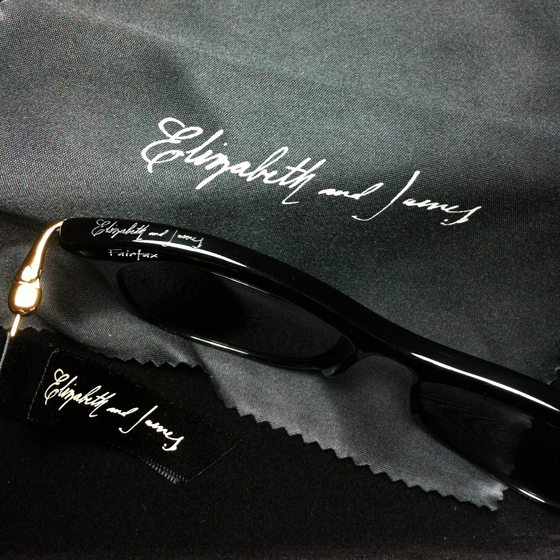 and I immediately tried them on.  
they seem like the kind of shades that go perfectly well with no makeup, and red lips.
Yay!  
I have done a eyewear collection a few years back.. 
Would you like to see an updated eyewear collection entry?  Lemme know!
Thanks for reading!