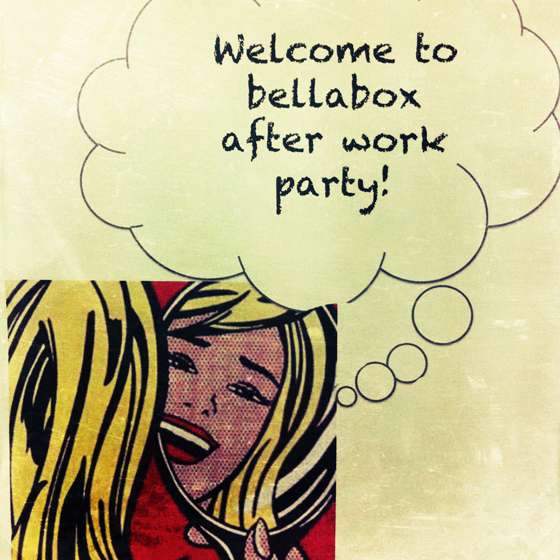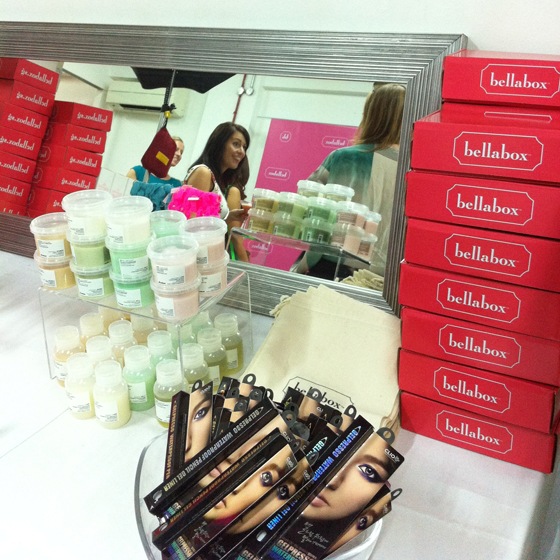 Last week, I attended a BellaBox gathering after work, the event was really share with us several more brands which will be joining the Bellabox's current partners.  I was seriously late that day coming after work, so I sort of missed the whole presentation, but to give you an idea of who is joining the Bellabox --- that is, brands that you will look forward to receiving in your future Bellaboxes!
Skin79 - known for their mind-boogling range of BB creams, and their latest product, the Skin79 O2 BB Cleanser 
CLIO Professional - which is touted as Korea's No.1 eyeliner brand
CandyDoll Cosmetics - click here for my reviews on this brand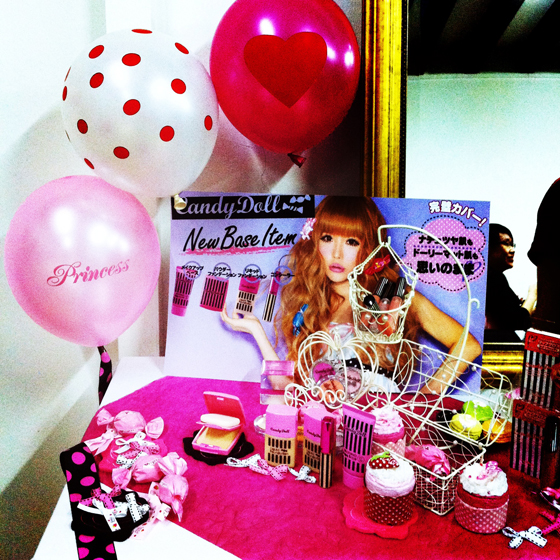 So anyway, back to the event, we were treated to food & drinks, and just mingle and chit chat with the BellaBox team, get a Sally Hensen manicure done, or try out the Shu Uemura Lash Bar, and also a CandyDoll make-over.  I didn't do any of the beauty stuff though... since I was kind of frazzled going there after work, and I did a little bit of mingling and  enjoyed catching up with the others who were also there (Chantana, Mag, Kas & Joey) 
At the end of the end, we got to pick out 5 items for our own box, and these are what I selected:
I didn't want to pick any makeup products - instead I opted for new and practical stuff which I could try out immediately, and decide if I like them. 
So here we go, 
the Skin79 BB Cleanser - which Chantana has reviewed here
2 neon colored Twistbands - I really needed to tie up my hair at that time, hur hur. 
Davines Nourishing Illumination Shampoo
CandyDoll Loose Powder - which I think I already own... and now I am thinking why didn't I pick another Davines hair or body product.  
my very own customised Bellabox!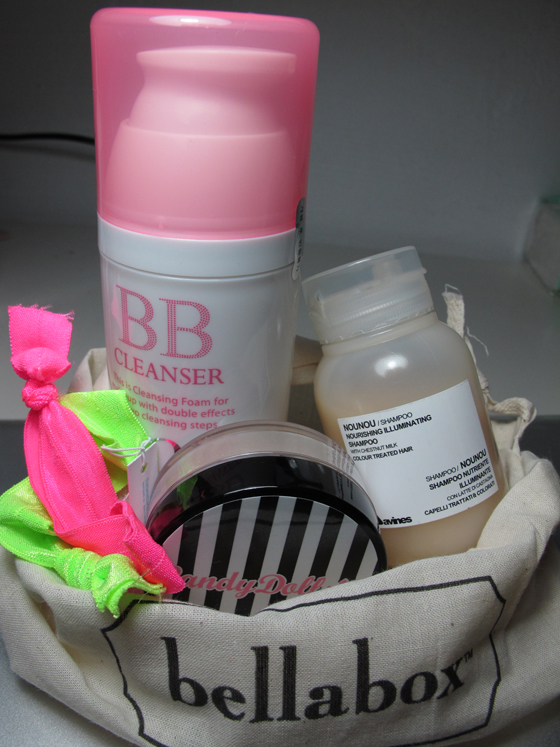 I was browsing the BellaBox FB album of that event prior to writing this entry, came across a few comical and totally candid shots of me - don't know doing what - but ah well. 
this is actually quite a decent pic of me - well, my hand, picking out the products.  
..someone taking a pic of Hayley taking a pic of me...
wishful thinking that I could hide behind a flower with these big cameras pointing in my face :o
If you want to see more pics from that event, and more updates from BellaBox.Sg, check out their Facebook Page (Click click click!)
and to subscribe and sign up for your own Bellaboxes click here!!!
Subscription to Bellabox is now $19.95 a month (compared to the previous $15), it is $4.95 more, or almost $20 a month to receive the boxes... which might seem steep, but to be honest, I have never received a bad Bellabox before, each box always contains something that I like, and would purchase, vouchers which will help you to make more economical purchases, and with more prestige brands coming onboard, the increment seems inevitable. Case in point, my June bumper box, which contains great stuff that I brought along with me on vacation. There is nothing 'cheapo' about the whole deal, in my opinion, from the way the products are neatly packaged, the boxes are delivered to your doorstep, and the surprise element is really priceless.  I do hope that Bellabox continues to impress with each month's experience, and make the subscription dollars worth their while. 
Special thanks to Bellabox for having me at the gathering, and thank you for reading!