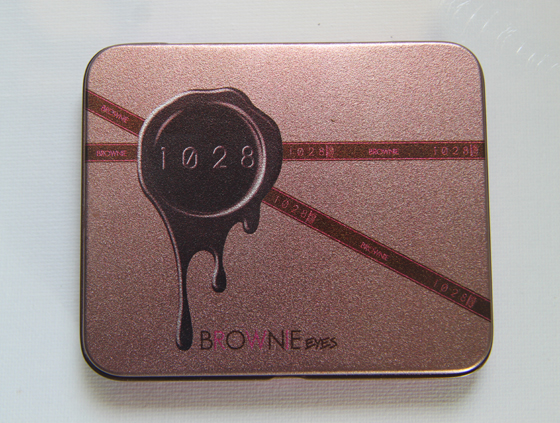 This entry features the 1028 brand Brownie Eyes palette which I bought during my Taipei trip.  The brand is available at most, if not all Watsons in TW.
For those who don't know, '1028' is a makeup label created by Taiwanese makeup guru *Xiao Kai* - and I have the base makeup (consisting of liquid foundation and loose powder).  If you are acquainted with Taiwanese beauty products, the art of flawless skin, and eye enhancing makeup application are usually the key points, so you know you are in good hands when you are looking for great foundations, and also eye color products.  When we were in Taipei, and browsed and shopped the beauty stores daily, we didn't come across this palette til on the second last day, we were making our rounds at Watsons, and Jerl & Kim spotted this palette (which was probably just released that day, everything was fully stocked), and yelled for Amy and I to go check out.  3 minutes later, we all bought one or two of this palette each, all but wiping out the shelf at that Watsons. 
It costs less than S$20 each, and consists of 6 beautiful neutral earthy tone eyeshadows, each 2.1g.  The palette comes without a mirror, which makes it lightweight.  Be careful if you are going to pop this palette in your bag, because the closing isn't very tight, and it might just pop open, and you end up with nicked eyeshadows.  The packaging is quite sleek, and reminds me of one of my smaller Urban Decay eyeshadow palettes.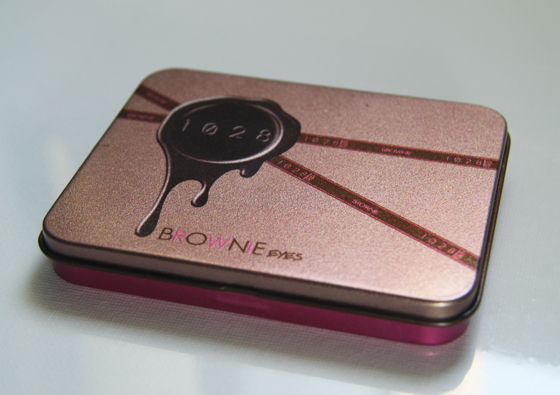 There is a matte bone shade, a pale shimmery shade, a light brown metallic, one olive, warm medium brown and lastly a dark brown.  All the shades are equally pigmented, and very smooth.  A few shades are slightly powdery, so be sure to tap off any excess powder to avoid fallout.  It's a versatile palette, and if you are a neutral eyeshadow lover like me, you would love this palette.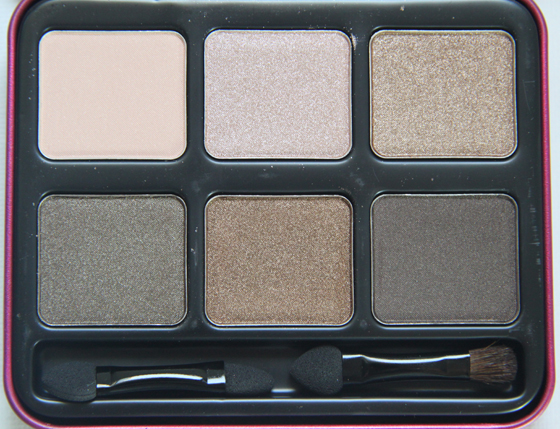 some swatches in progress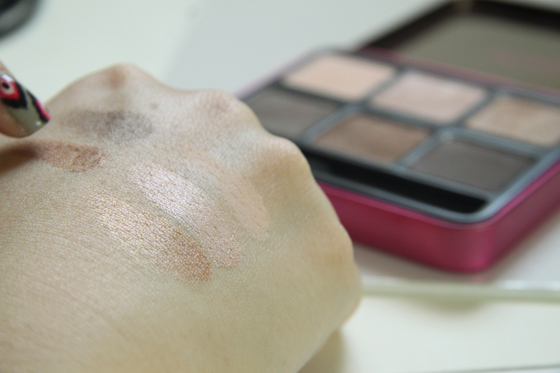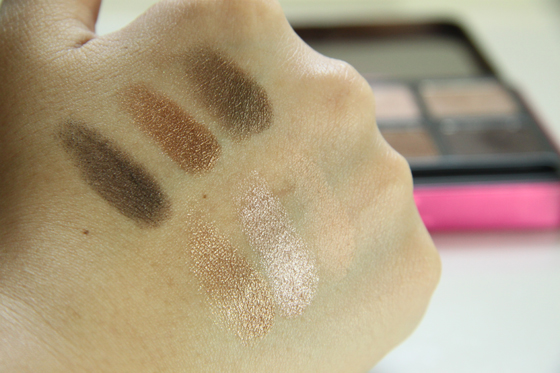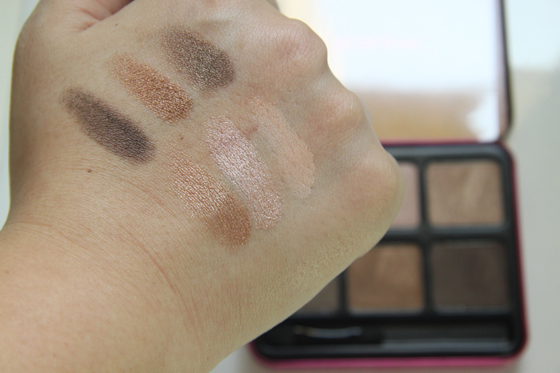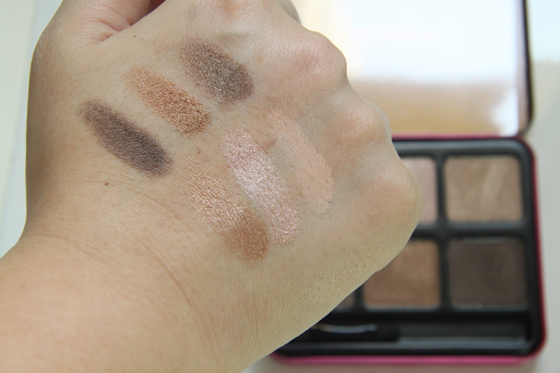 okay, the actual swatches 
no base used at all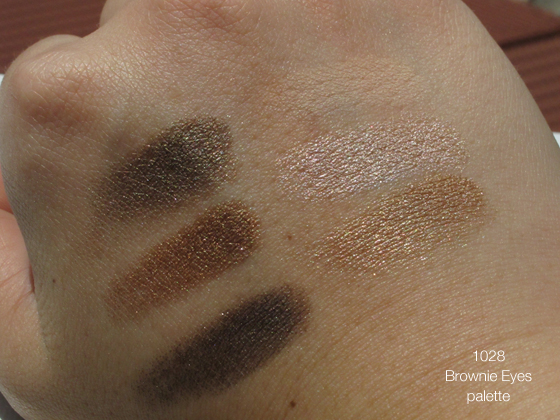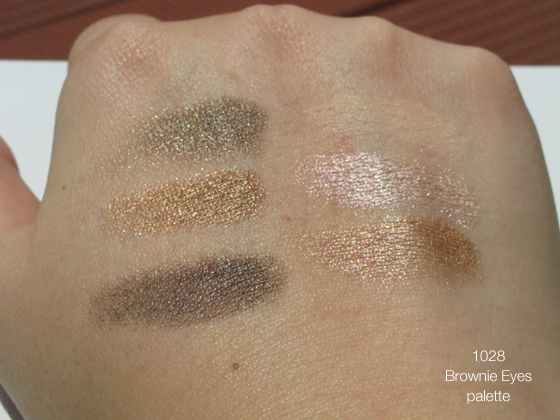 I love this palette! 
Thanks for looking!