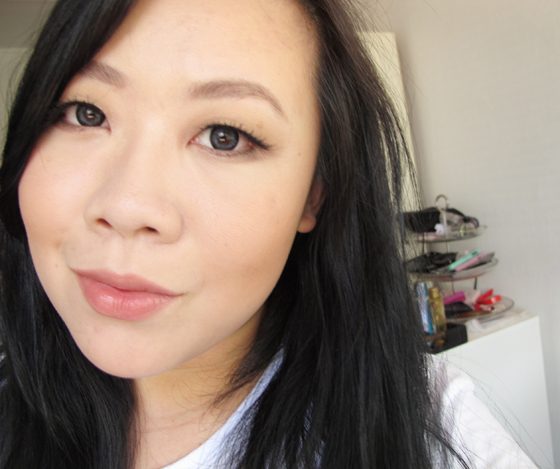 Hi hi, 
I can't wait to go for my vacay.  Like in, less than 48 hours.  So psyched, it's unbelievable - going to TW (I have never been there), and travelling with great like-minded companions...and we have planned out everything, so the trip is going to be packed with all sorts of fun! 
Anyway, today I was heading out for my manicure, at Kimberly's and so I thought I would do up this LOTD which is quite natural, and using mostly very nude shades.  I will bring you through the main steps, and what I did or how I applied the products. 
I recently received the Bobbi Brown Long Wear Even Finish foundations to try out, and based on the couple of times I have used it, this seems to be a foundation that is great for people like me with oily/combination skin.  It is quite matte, and does last quite well throughout the day.  I will do a proper full review entry after I have used this longer.  In case you are curious, the shade I am using is 0.5 Warm Porcelain (the other shade which I will try just to see if it suits me, is 0 Porcelain which is slightly cooler in tone).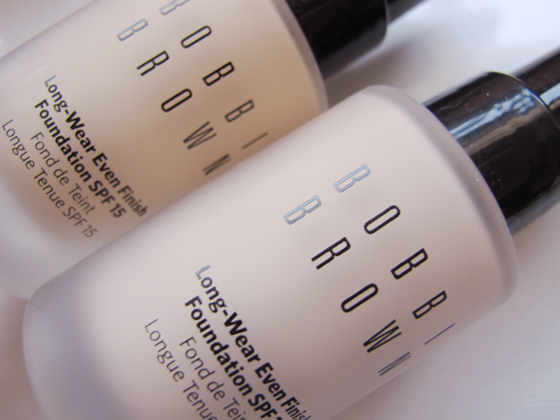 These are the main colors I used on my face today. 
Eyes: 
I used NARS eyeshadow primer, followed by Burberry eyeshadow in Trench (matte bone color) all over my eyelids, focusing more on the browbone area.  Then I used Burberry eyeshadow in Rosewood all over my lids.  Note that the eyeshadows are really soft, and nice to blend.  I probably overblended, and I intentionally blended up quite high upwards.  The placement of colors is rather casual, and slightly messy.  This is followed by the usual eyeliner, eyelash application, filling in the brows and so on.  I wanted to use just a pair of Ardel 120 on its own... but I am too used to these thick voluminous lashes lately, one single pair of Ardel just doesn't do it for me anymore. 
For my face, I used a kabuki brush to dust the Dior Nude bronzer all over my forehead, and sides of my face.  I think that this is a good way to make your face look less flat, without looking like you have actually 'contoured' the hollow parts of your face (well, I don't think there is any hollowness to my flat round face....) so, anyway, yup.. then I used the D&G Nude Blush just on the apples of my cheeks. Both the blush an bronzer complimented each other very well.  I love love these two face products at the moment.  The quality is immaculate, and I am really enjoying using them. 
As for lips, I went for Dior Addict Extreme in the shade 326 Incognito, which is a natural nude shade, my lips but better.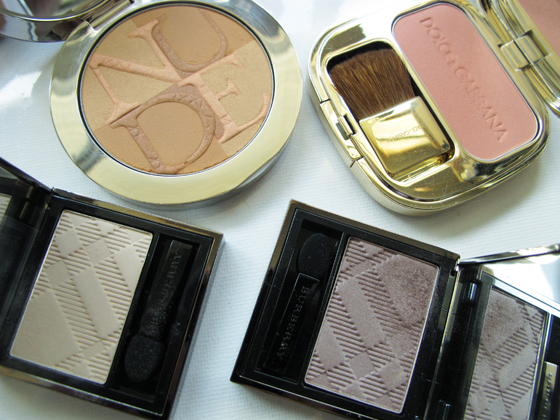 close up eye
All products used:
base - ettusais bb cream, bobbi brown foundation, set with la mer loose powder
concealer - cle de peau
cheeks - Dior Nude bronzer in Zenith, D&G Nude Blush
eyes - NARS eyeshadow primer, Burberry Trench, Burberry Rosewood
liners and brows - MAC Lord it Up on lower lash line, Heavy Rotation liquid liner,  Shu Uemura brow pencil, Bobbi Brown natural brow shaper
lips - Dior Extreme Addict Incognito 
my holiday manicure 
[Kimberly did this set of ikat print nails for me, to contact her for appointments,
click on her FB page, http://www.facebook.com/Kims.Nails.by.Kim]
and all our manicures 
Not too sure if I have enough time to post any more entries after this, and I don't schedule any pre-written ones, so it might be a short while before I will get back into the updates, and sharing of new stuff.  Follow me on instagram for lots of updates, LOTD, OOTD when I am in TW! 
That's all, and thanks for reading!