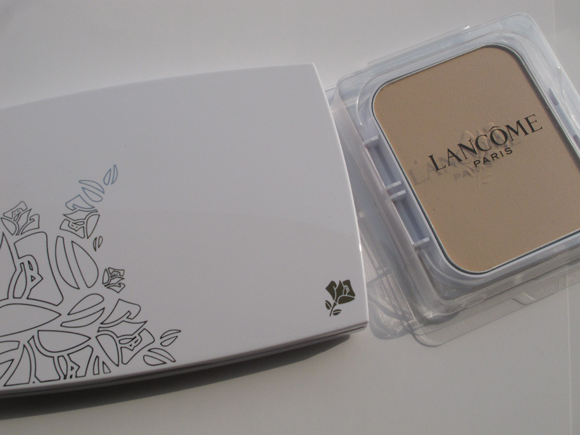 This entry will contain the product information & demonstration videos of Lancôme's latest compact foundation - the Maqui MIracle Compact with 35SPF PA+++.   I will be reviewing the product early next week.
CRYSTAL BRIGHTNESS FOR 12 HOURS - WITH NEW GENERATION AURA-INSIDE TECHNOLOGY
Launched in 2011 and already a best-seller, Maqui Blanc Miracle compact foundation is upgraded in 2012 to incorporate Lancôme's latest technological advances in both make-up and skincare and becomes Maqui Blanc Miracle Compact Crystal Brightening Creator.
For the first time, especially designed for Asian women, Aura-Inside technology is enriched with a brand new purple light essence.  Purple being directly complementary to yellow on the colour spectrum, this unprecedented light essence helps effectively neutralise the dull, yellow undertones, one of the main concern of Asian women, lighting up the complexion.  As a result, this unique quadruple light energy creates a dazzling aura of crystal brightness that seems to come from within.
In  another first, the beautifying effect of Aura-Inside technology is supplemented by specific ingredients selected from Lancôme's Blacn Expert whitening essence line, notably Rose and Mint extracts. They are combined with anti-oxidant and moisturising Lotus extract, long valued in traditional Chinese medicine.
This ultra-complete formulation, unprecedented for a compact foundation, is reinforced by an exceptional 12-hour staying power.  Optimised resistance to shine and humidity - a must in the exceptionally hot and humid conditions of the Asian summer - is provided by advanced absorbent pigments and filters.  To verify the ultimate wear of its new formula, Lancôme asked Asian women in Singapore to test Maqui Blanc MIracle Compact Crystal Brightening Creator during the month of July, the most challenging tume of the year.  81.6% of women agreed that it controlled shine during the day, resisting sweat and sebum, while 89.3% said it reduced the yellowish tone of the complexion.  Maqui Blanc MIracle Compact is also proven to visibly reduce the total area of pores by 43%.
The wonderfully fine lightweight powder texture of Maqui Blanc Miracle Compact Crystal Brightening Creator is ideally complemented by an upgraded duo sponge (now selling at $3 at all Lancôme counters!).  The soft velvet sponge side, which is a delicate pinky beige in colour, lends itself to smooth, easy blending.  The other side, which is white, has a silky, fluffy that is ideal for buffing skin to a flawless, pore-free finish.
New Blanc Maqui Miracle Compact Crystal Brightening Creator is presented in an elegant luxurious case which at launch, is available in a prestige limited edition with a delicate motif inspired by Rose spring blossom traced in dazzling silver on the lid.  The expanded color palette encompasses 8 shades specifically developed by Lancôme after in-depth consultation with women in Japan and China.
Complementing its new compact foundation, Lancôme offers award-winning Maqui Blanc Miracle Natural Brightening Creator fluid foundation SPF26 PA+++.  Both suit all skin types, even sensitive skins.
Maqui Blanc Miracle Compact Crystal Creator is available at all Lancôme beauty counters from 1 April 2012.
Prices -- Refill $65, and Limited Edition Case is $27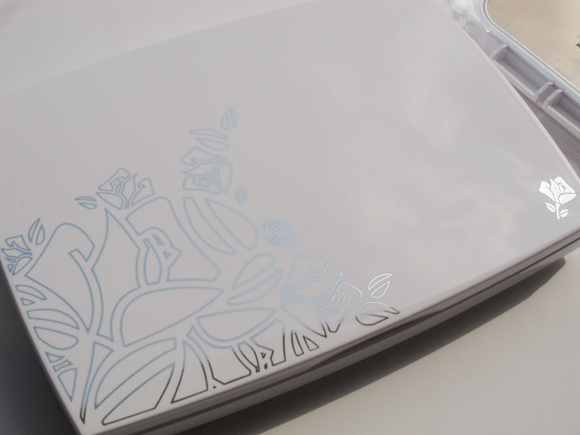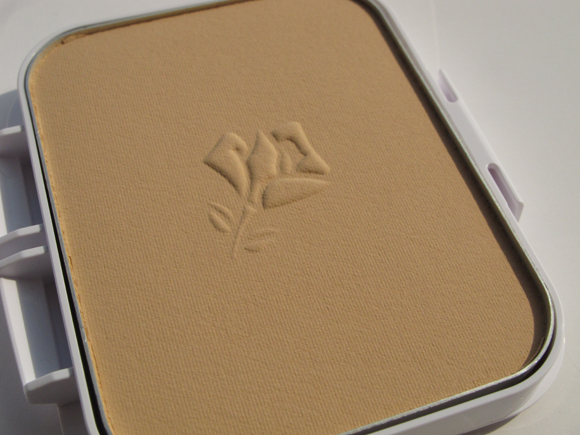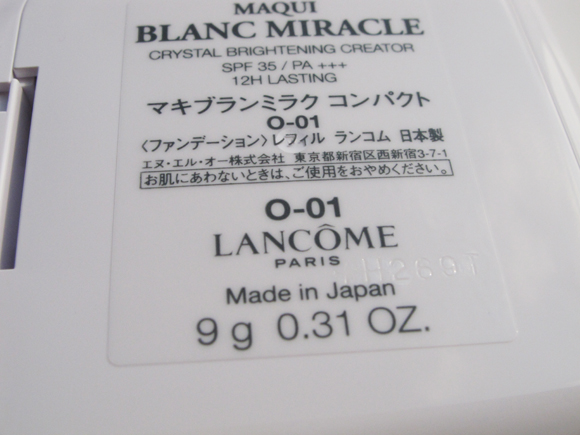 Videos!
I uploaded the three videos which demonstrate the 3 main characteristics of this foundation - but they are not public videos, I am only sharing them for the purpose of sharing information about the new products.  However you can easily still view them in this entry, and if you click on the following links to the video.
Control Serum demonstration
http://www.youtube.com/watch?v=7QPRVqcMivw
Concealing Pores demonstration
http://www.youtube.com/watch?v=KMB1occodaU
Sweat & Transfer resistant demonstration
http://www.youtube.com/watch?v=8b9cGjxqo2I
Hope this has been helpful.  Thank you for reading/ watching.
Information extracted from press file.  Product was given to me for consideration.