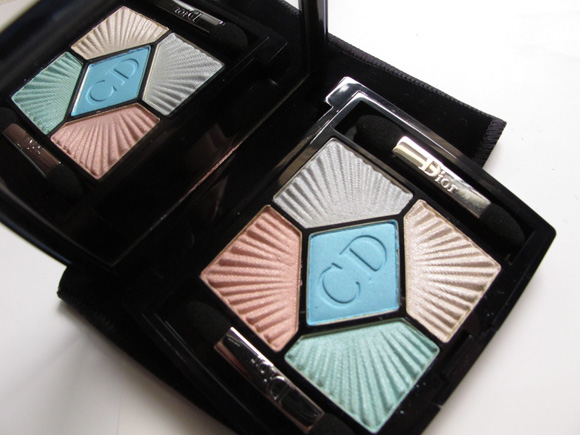 Hi!
This entry features the Dior 5 Couleurs Croisette Edition, in the shade 224 Swimming Pool.   Yes, think that clear blue right smack in the middle of the palette is where the name comes from.  The palette is a beautiful combination of pastel summery shades, they are bright, but nothing garish.
At first glance, the pastel shades on the four corners of the palette might look flat, or your typical pastel eyeshadows.  But when I was swatching them, they all have some metallic sheen which adds more dimension and intensity to the innocent pastels.  The bright light blue in the middle is not a chalky matte either.  It is actually slightly ever so satiny.
The colors aren't terribly unique, and they aren't going to knock your socks off...Dior's Summer makeup collection is pretty huge (the eye glosses, the bronzers, the glosses, and there is another eyeshadow palette which is more neutral and golden brown)... so there is plenty to catch your attention, the colors of this palette may grab your attention first, but I think I am discovering a few other gems from this collection (both the nail polishes, and definitely one of the bronzers is calling out to me).
I would personally wear the four pastels very easily all over my lids (a proper LOTD entry is necessary to illustrate this, over the weekend I hope).  This palette would definitely appeal to those who are opting for a fresh summery look, bright eyes to set off the tanned skin, or to light up your eyes area.   For more definition, rim your eyes with a darker shade, and blend the pastels up to your brows for a illuminating look.
Dior eyeshadows are typically very smooth, finely milled and gives quite decent payoff, and this is no exception.  In my swatches, I used the spong tip applicator to swipe the color at the back of my hands, without any primer at all.
Photos and swatches:
slight digression - swimming pool + Saint Tropez, France
ah, we should all be right here, right now...
Back to the palette - Swimming Pool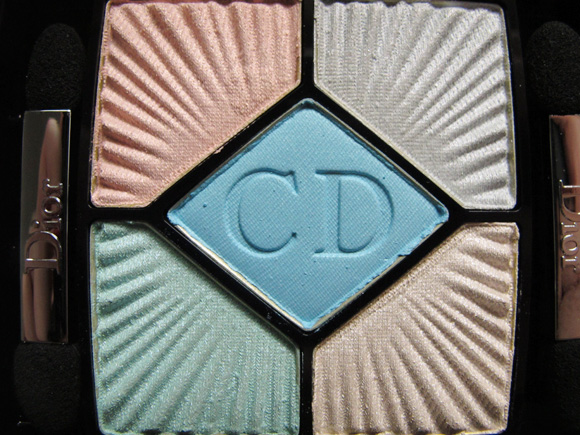 I swatched them in the same layout as the palette...
You can see the top left pink has a golden sheen, the top right greyish tone looks cooler toned when swatched
and the bottom left is a shimmery pale teal shade, while the bottom right is a nice shimmery bone color
the centre pop of blue has this slight satin finish that prevents it from look chalky or flat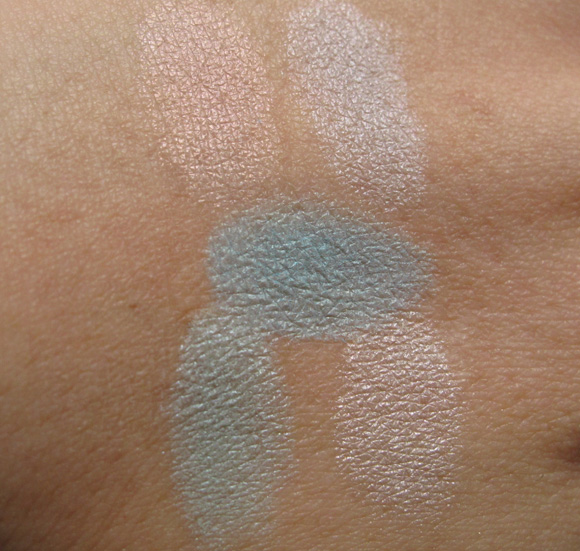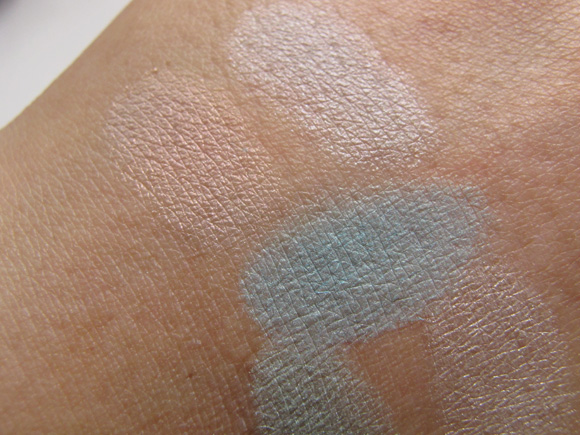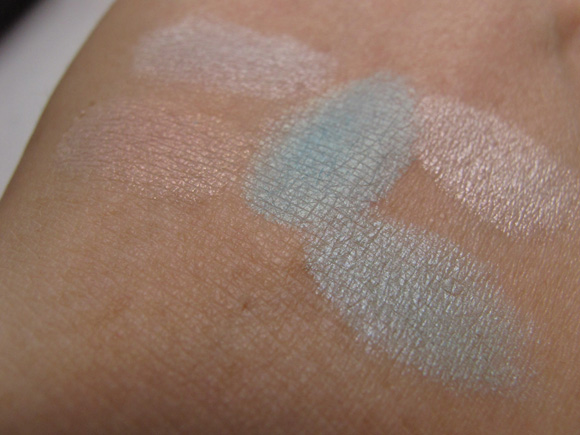 here's how the palette looks like after swatched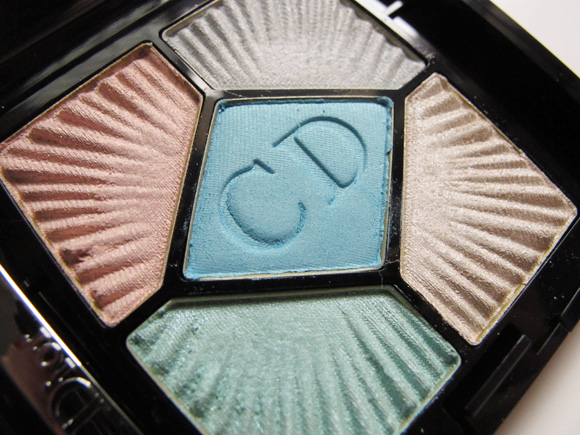 The palette retails for S$95, and will launch island-wide from 1 May at all Dior counters.
I hope this has been helpful, and thank you for looking!
p.s Dior eyeshadow palette was given to me for consideration.