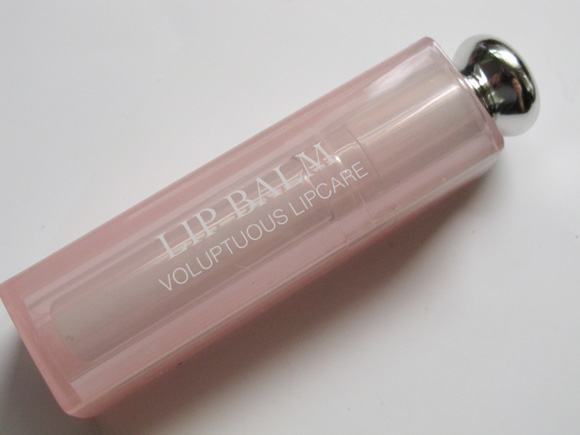 Hi!
This entry will be a feature and review of Dior Addict Lip Balm.  At S$44 for this beauty, it might seem quite indulgent a price to pay for something that is a 'lip balm'.  However, I love it, and mine is in the shade 003 Crystal Coral, a sheer my lips but better shade. There are two other shades, one is a pinky (Crystal Pink), and one is colorless (Crystal).
This product of Dior's latest and upcoming summer collection - you can find selected pieces of this collection at the newly opened DFS Galleria, and at the rest of the Dior counters from 1 May.
Why am I loving this?
Gives quite decent color payoff, despite the sheerness.
Lasts a good 2 - 3 hours of wear on me.
The moisturising effect lasts way longer, my lips felt soft and moist for the whole of the day even after the color wears off.
Makes my lips really nice and soft (yes, I need to repeat this, and I can't emphasise this enough)
It feels so smooth and creamy on my lips.  It glides on my lips, covers my lips in a very comfortable and waxy film like texture.
If you compare this to the YSL Rouge Volupte Sheer Candy which I mentioned in the previous entry, this is thicker in texture, and creamier.
It's really a luxe and effective lip balm, and if most lipsticks make your lips crack, or peel, I think you are going to love this product.
Photos and swatches: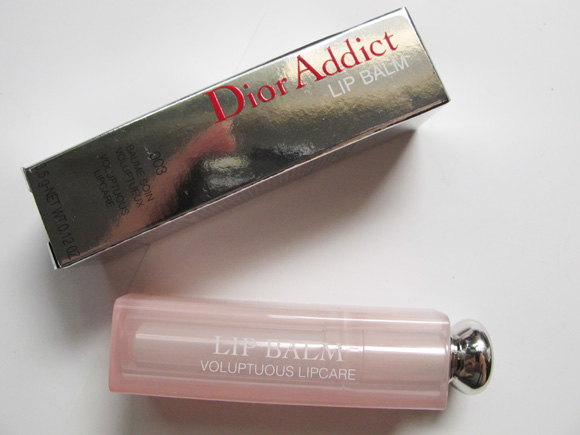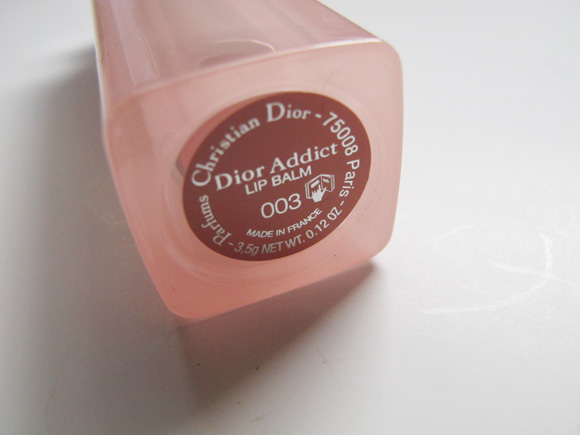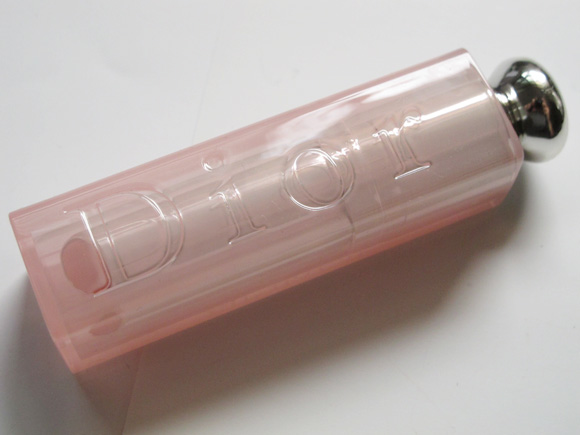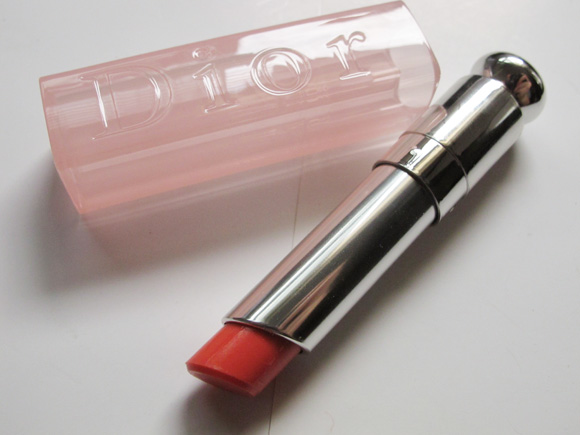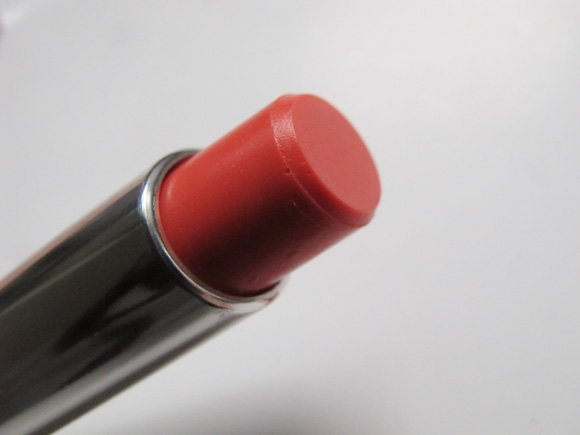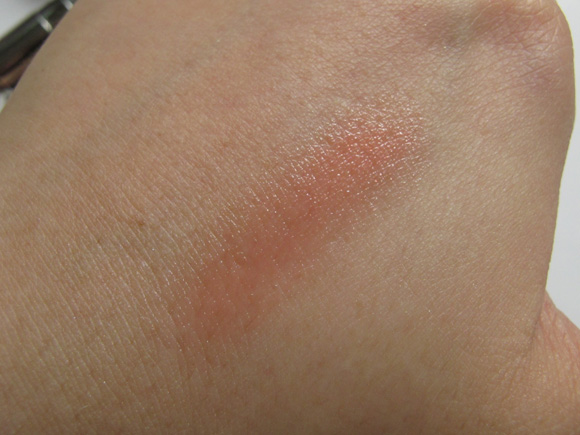 Here you can see the waxy film like texture of the lip balm
It feels really REALLY good on the lips!
As you can see, there is some color but nothing that screams bright coral.
It just blends in nicely with my natural lip color.
All products used:
Foundation - Rachel K CC Cream (light), Collection2000 Lasting Perfection Foundation (mixed with) Becca Shimmering Skin Perfector in Opal, set with La Mer Powder
Concealer - Laura Mercier Secret Camouflage (SC-03)
Lips - Dior Addict Lip Balm 003 Crystal Coral
Eyes - NARS pro prime, Shiseido Shimmering Cream Eyeshadow OR313, Loreal Infaillible Shadows in 02 Sahara Treasure & Burning Black, Browbone highlight Lunasol 04 Light Beige
Liner - NARS Larger than Life Via Veneto
Cheeks - Guerlain Meteorites 00 Blanc de Perle, Guerlain Terra Inca Sublime Radiant Powder
Overall, I highly recommend, and hope you find this review and feature helpful.
Thank you for reading.
p/s Dior Addict Lip Balm was provided to me for consideration purposes.