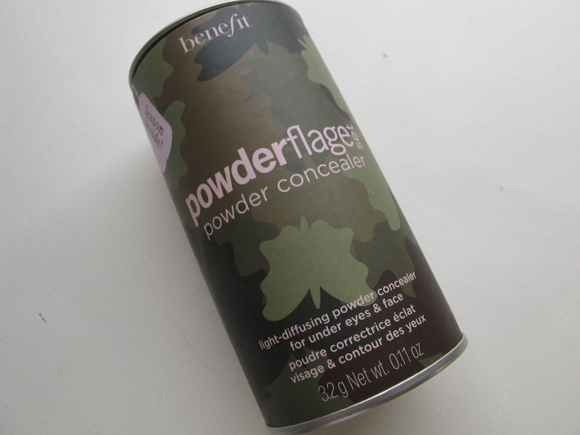 Hi!
I ordered Benefit PowderFlage powder concealer directly from the benefit website sometime back through my friend, and I have been using it almost everyday for the past 3 weeks.  To be honest, it is not something which I would immediately think of using, because it is quite an extra step in my routine.  But I must say, I have been enjoying it each time I used it under my eyes.  The effects are not very tangible, because it is just a very light weightless powder which you use just for under the eyes to set any product you have there.
I don't use the tiny fan brush that comes with the powder, but rather my own fluffy eyeshadow brush.
I usually use this powder after I have blended some concealer type of product under my eyes - normally a pale highlighting type of cream product.  I find that this powder is so fine and light, it doesn't settle into any lines, and gives a very very subtle lifting highlight effect.  It blends into my relatively light skintone quite well, so I didn't notice any ashy "white patches" under my eyes.  I used this even when I am using a powder compact foundation as I don't apply foundation directly under my eyes in case of any cake-y-ness.
I would recommend this product to those who likes to brighten their undereye area..though I think that if you are already using some kind of ultra-fine loose powder, you probably won't need to run out to go and buy this.  I am a little curious to see how this compares to Bare Minerals' Well-Rested - which is another powder concealer for undereye area too (except it seems to be a more warm toned powder).
product description:
Virtually weightless diffusing powder concealer camouflages fine lines and dark circles. It's fast, easy, lite and breezy! Since it does not absorb water it not only camouflages, but is a famous setting powder for the under eyes or face. Wear alone or apply over cream concealer to help it last longer. Accompanying "flager" brush applies exactly the right amount of silky pink powder. Includes step-by-step lesson.
Photos and swatches: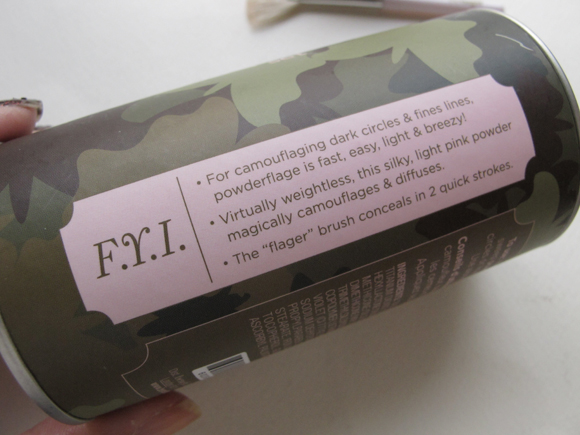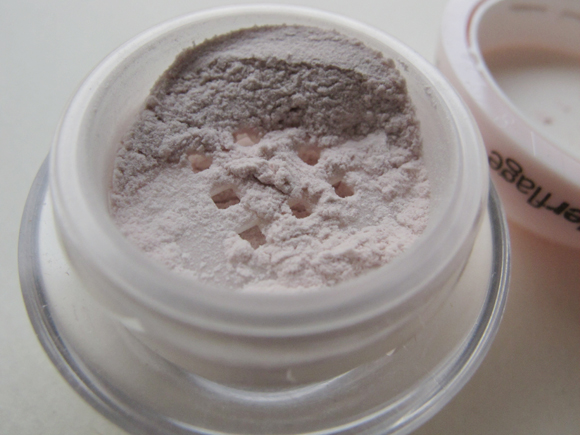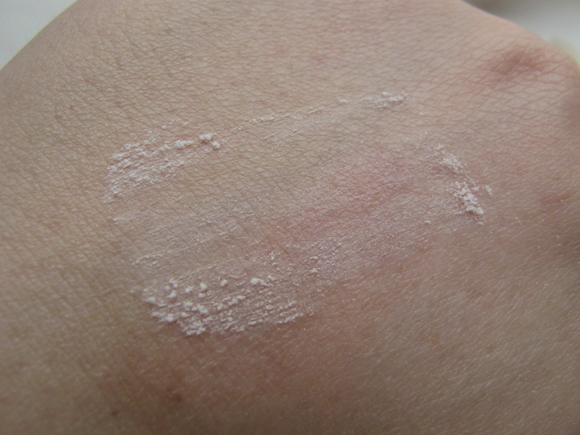 eh pink patch on my hand is residue from a earlier lipstick swatch, in case anyone is wondering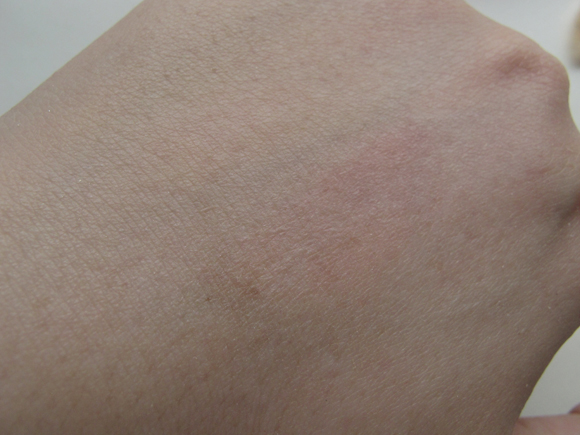 some examples of brushes I use with the PowderFlage
INGLOT 4SS, 6SS
MAC 225
Coastal Scents Deluxe Crease Brush (didn't know I have 3 of them in my stash!)
Hakuhodo S142 (SOFTEST most LUXE brush to use for under the eyes!)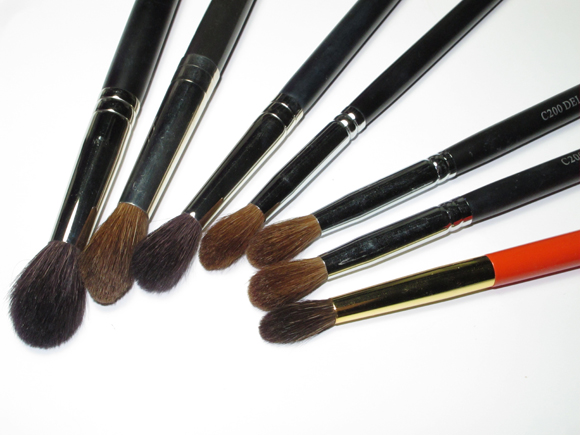 That's all, and hope this has been helpful.
Thank you for reading.