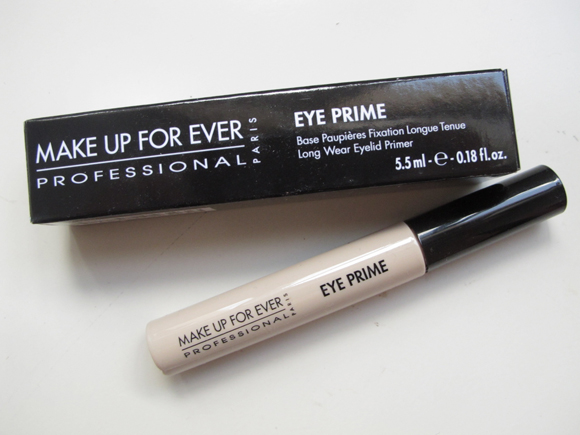 Recently I have been loving the new MUFE EYE PRIME Long Wear Eyelid Primer.
It retails for S$35 and is released as part of the La Boheme collection which I have previously mentioned here.
I love it so much that I use it even on days where I don't wear any eyeshadow - to prevent any foundation creasing from happening on my eyelids, if you know what I mean and also it does even-ed out my eyelids ever so slightly, which is a bonus!
It is mostly transparent but I think it is not totally clear like the NARS primer.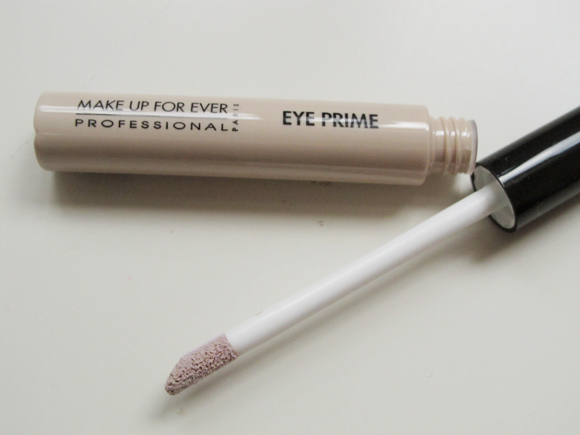 The MUFE Eye Prime has a dry creamy texture.  Meaning that you have to work quite quickly to spread the product all over your lids.  I usually dab on one eye, blend it into my lid, then do the same for other eye - if it 'dries' before you blend, you will end up with a patchy look.  I don't mind this 'hassle' because the product truly works to keep eyeshadows looking fresh and crease free throughout the whole day.
I don't quite like UDPP anymore, and I think sometimes the TFSI is a bit too runny (and sometimes doesn't prevent creasing for long hours).  My HG eyeshadow primer is the NARS one, and I have been through a couple tubes of that already.  I think that the MUFE one is very very comparable to the NARS one.
I wish  that it comes in a tube version though - I just can't help but think that a lot of product is sitting inside the container unused.
Overall, nothing much else I can say about it, except that it really works to make your eyeshadow last the whole day - and definitely worth checking out if you have been disappointed by other eyeshadow primers in the market.
Hope this review has been helpful.  Thank you for looking!
MUFE is available at Sephora stores and the MUFE store at Raffles Place.