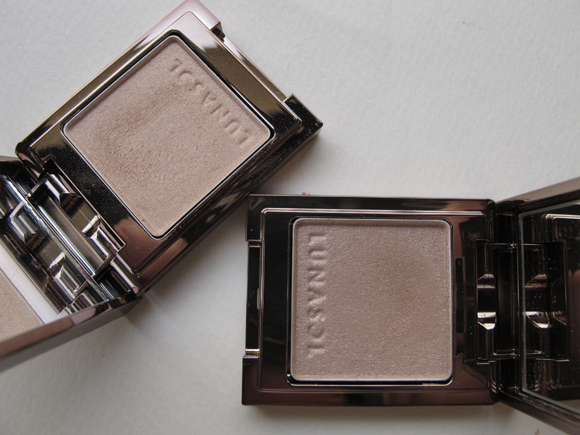 Lunasol Lighting Eyes is a collection of 5 single powder eyeshadows released together with their SS2012 makeup collection.  I don't have the most 'expert' information about Lunasol products in general, only that their nail polish and base makeup are pretty impressive in terms of the texture and finish.
All the five shades in this collection are very pale natural shades - 01 and 02 are off white highlighter shades, 03 is a baby pink, 04 and 05 are slightly earthy tone neutral shades.
I would wear 04 as a all over the lids/ highlight shade, and 05 would be used on the lids to add a bit more color and some 'pop' as it contains very fine glitter bits.   The texture of these Lunasol singles remind me of the soft powdery texture of Burberry eyeshadows, and the shine/ sheen factor of these eyeshadows are also very subtle, nothing too in your face.
I bought these eyeshadows from my friend Pearl (because the colors didn't show up on her skintone - she is about a shade or two darker than me) so I didn't pay full retail price for them.
Photos & Swatches
Lunasol packaging is very sleek, and I love the bronzy packaging.  The single eyeshadows come with a compact mirror inside, and no applicators at all.
My camera is not picking up the fine glittery goodness of Shiny Cool Beige though.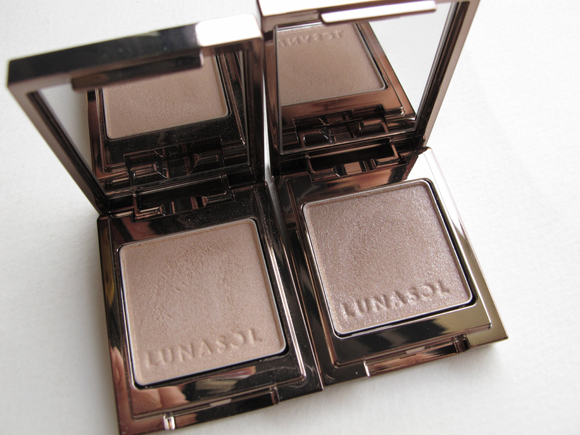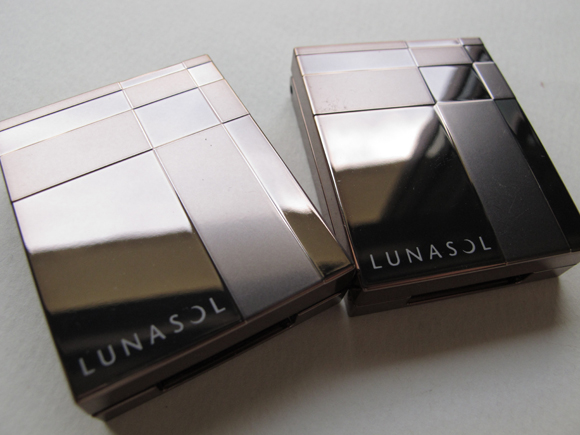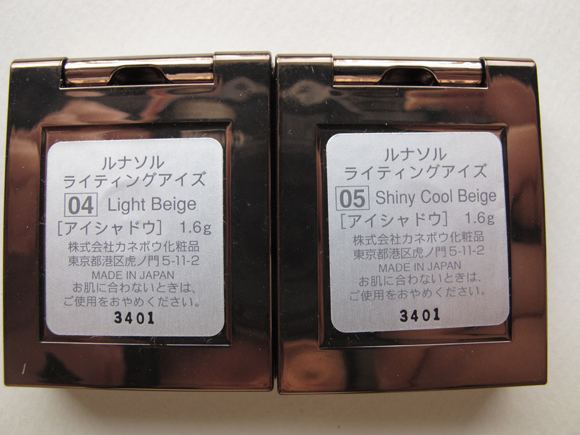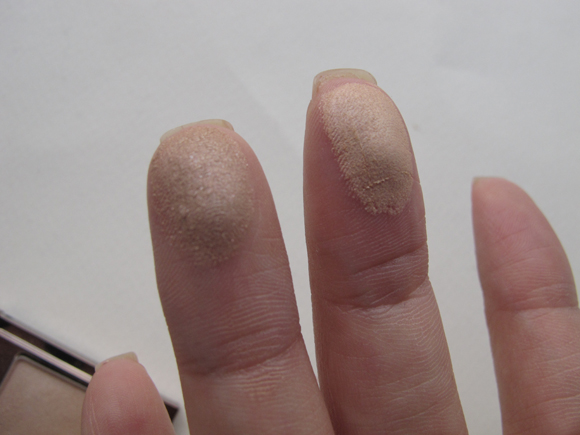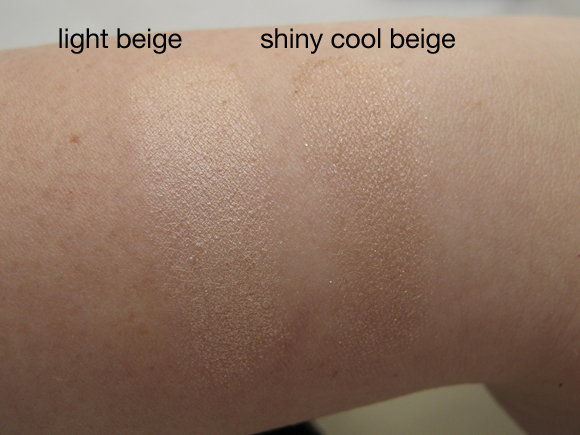 in this quick LOTD, I swept Light Beige all over the lids (up to the brow bone) with a large fluffy brush, and then pat Shiny Cool Beige on the lids. I finished off with a very dark brown liner and put on my falsies for more definition.
all products used:
face (all DIOR)  - White Reveal Makeup UV Base Beige Crystal, White Reveal UV Protection, White Reveal Instant Spot Concealer, Skinflash 003
set with
Benefit Powderflage under the eyes and Shiseido White Lucent Skincare Powder
(It's actually a really light coverage despite the amount of products used) and great for sunny days!
cheeks - Benefit Sugarbomb
eyes - NARS pro primer, Lunasol Light Beige all over, and Shiny Cool Beige on lids only
liners - MUFE #14 aqua liner, Bobbi Brown cream liner
lips - cle de peau extra silky lipstick 121
Thanks for looking!