Today, I went to the JPO again, just a quick stopover on our little roadtrip, and I was surprised to find that the CCO is already open.  (it opened only 5 days ago).  The store is so clean, so new, you could smell the newness!   I was there very early and the whole area isn't filled with crowds yet.  The store was mostly empty, it is spacious and quite big.
* CCO is owned by Estee Lauder, and carries the brands under the Estee Lauder group, so think of it as an outlet store for Estee Lauder family of products.   Sometimes known to carry hard to find LE MAC items, and also permanent and/or discontinued items at discounted prices (even in the US, I think they are only around 30% cheaper than retail prices)
Brands they have - Estee Lauder (skincare, makeup, perfume), DKNY (perfume), Clinique (skincare and perfume), Origins (skincare box sets), Bobbi Brown (makeup only), MAC (gift sets, xmas sets, LE products, brush sets), Michael Kors (perfume),
Lots of box sets, lots of perfume!
The testers were all brand new, and I swatched a lot of brand new testers!  Wooots!
I have not been catching up with MAC and Bobbi Brown collections in general, so nothing got me SUPER Excited.  I was excited by the idea that we have a CCO in our backyard (I mean the distance, obviously) and the 'feel' of the place is comparable to the CCO I have been to in the US.  But there aren't many MAC makeup products here. I saw old price tags on the products, they seem to be unsold mechandise from Isetan in Malaysia (cos the currency shown on the original price tags were all in RM). Just an FYI.
*** and I am feeling  very happily saturated by the HUFE amount of gorgeous makeup in my possession lately... so my 'urge' to haul wasn't there at all.  I didn't buy anything this trip!  Amazing, or what?  :p
Prices were about 20 - 30% cheaper for the makeup, so don't expect to find $5 or $10 deals here (in case that's what you are wondering).  I briefly contemplated getting Nubile paintpot -- it retails for S$16 after conversion, but decided I don't feel like getting anything yet.  My friend bought her Estee Lauder Double Wear foundation, and saved S$14 -- just to give you an idea.
Great great place to stock up on essentials, great great place to grab the perfume sets, and maybe great place to pick up the item which you let go off when it was released, and you were kicking yourself for not picking them up when you had the chance to.
Click here to read all about my first visit to the JPO  (Link!)
Click here if you want to compare to the CCO I went to in Vegas
Click here and here if you want to see what I have purchase from the CCO in Vegas  (and I did get some pretty wicked goodies!!)
HOW TO GO TO JPO --- see their Facebook Page!
Jalan Premium Outlets, Indahpura
8100 Kulaijaya
Johor Darul Takzim
premiumoutlets.com.my
Photos!
the perfume sets and origin skincare sets (the origins skincare items weren't sold individually)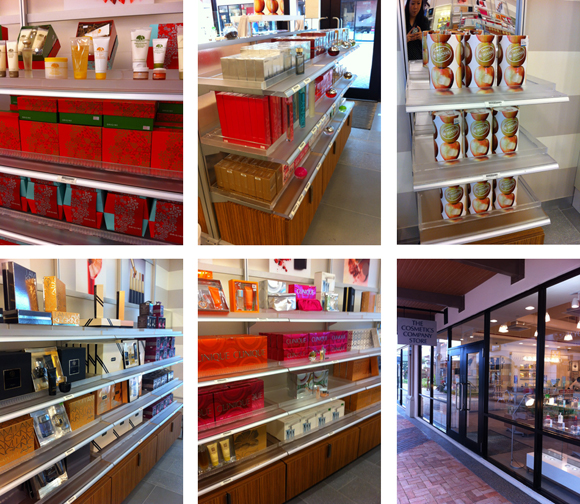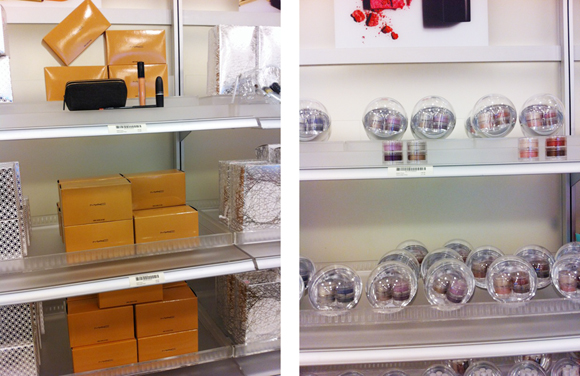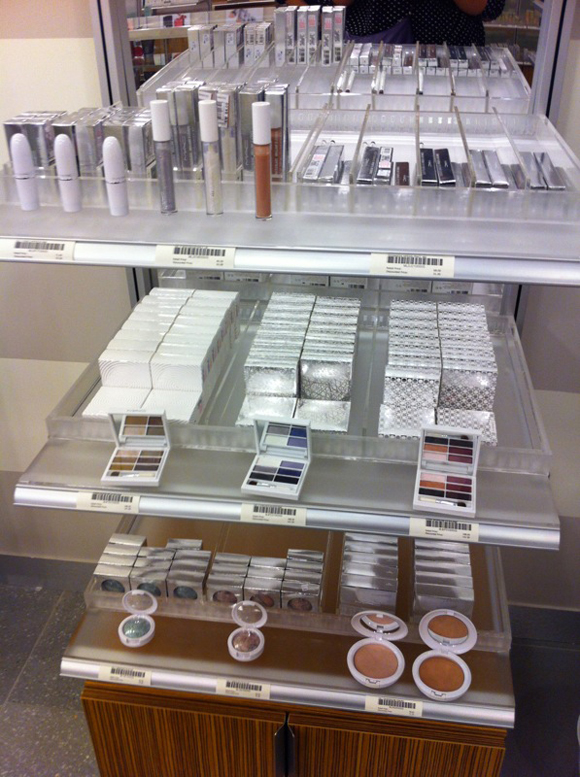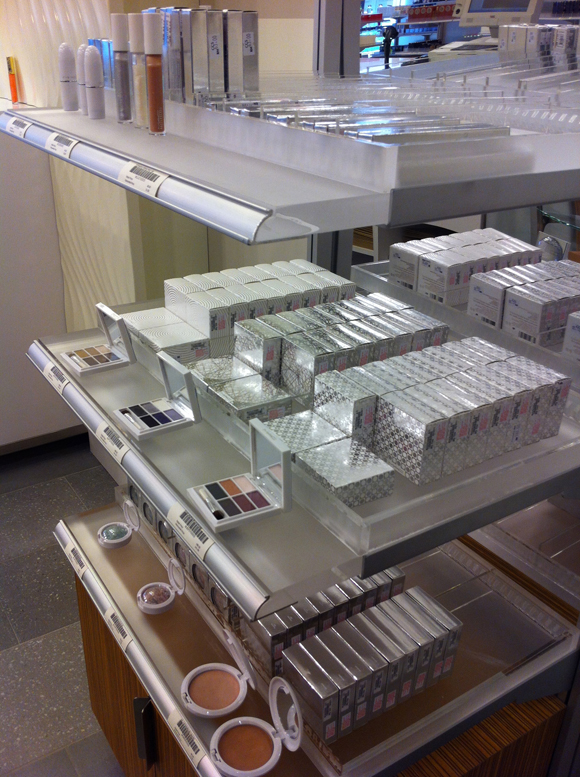 MSFs you see above -- Porcelain Pink, Lightscape, and Solar Riche bronzer -- eh... I already own all of them.  LOL.
only one Bobbi Brown display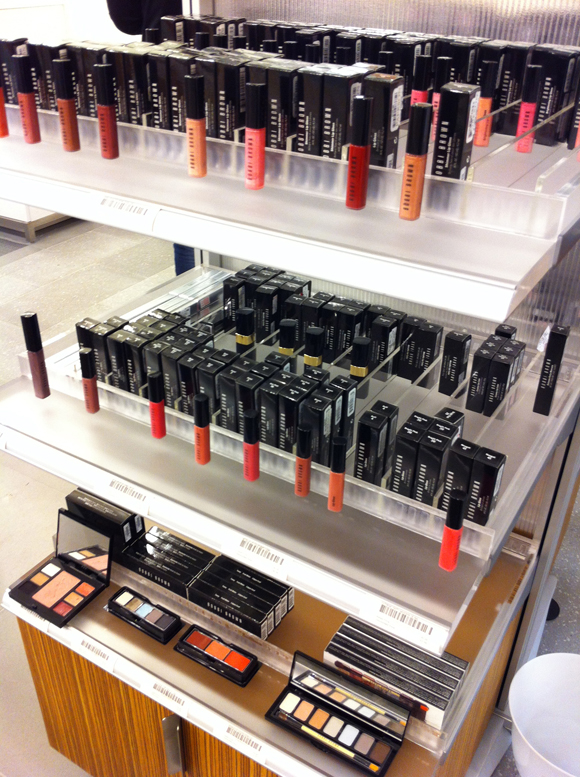 Clinique display was much bigger and has more variety of items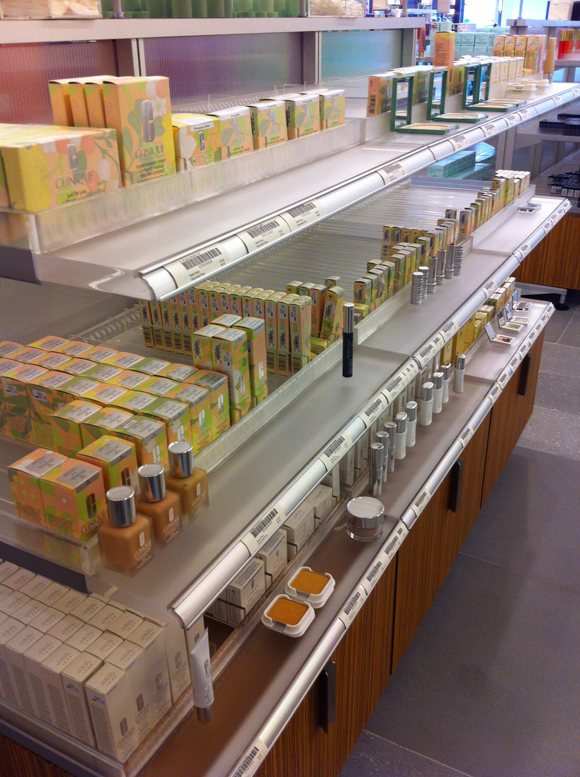 lots of pretty EL single eyeshadows and their double wear cream eyeshadows
and several foundations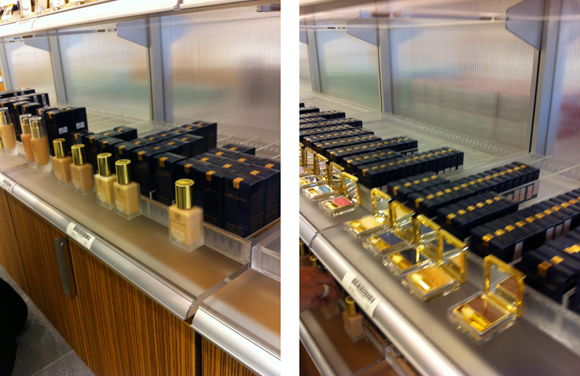 Prices - I took down whatever I could... wasn't intending to do a full inventory of the store, you got to check it out in person!  :)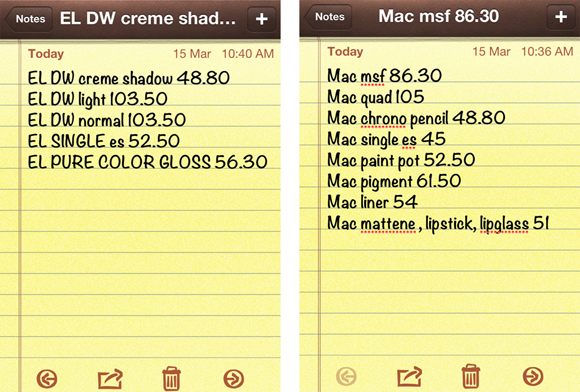 Hope this has been helpful,
and thanks for looking!