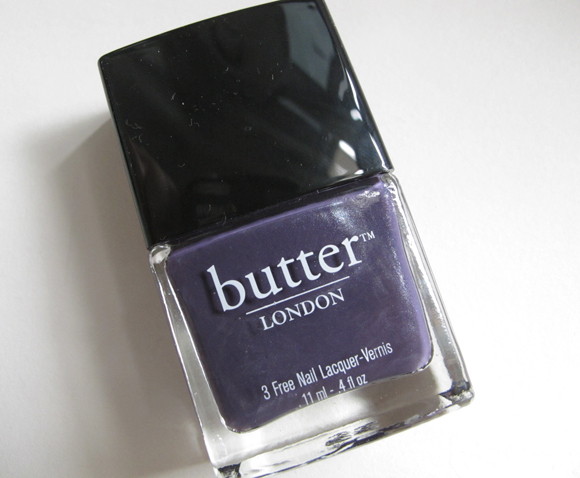 Hi hi,
I bought this nail polish because, hmmm, Lisa Eldridge listed it as one of her ten favourite nail polishes.  She describes it as a purple with a grey undertone.  It is Butter London's Marrow.
I am currently wearing it on my toes.  Love the chic muted purple.  It is not exactly metallic, given the fine silvery shimmer (which doesn't really quite show up).
I did a quick swatch of the color here - no top coat, no base coat.  The pictures aren't actually picking up the purple tones ... as we know how it is quite a challenge to pick up purple and blue tones in photography.
Photos & swatches: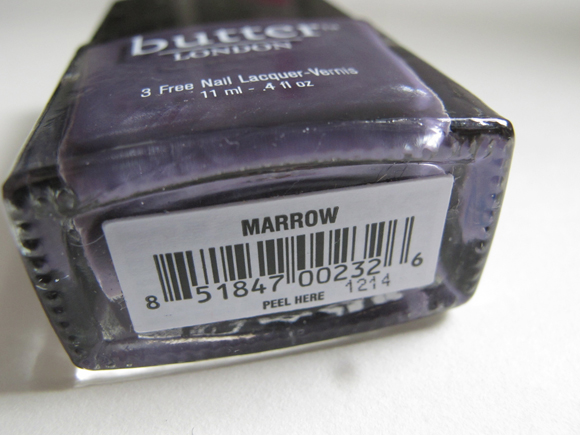 click on pic below to view full size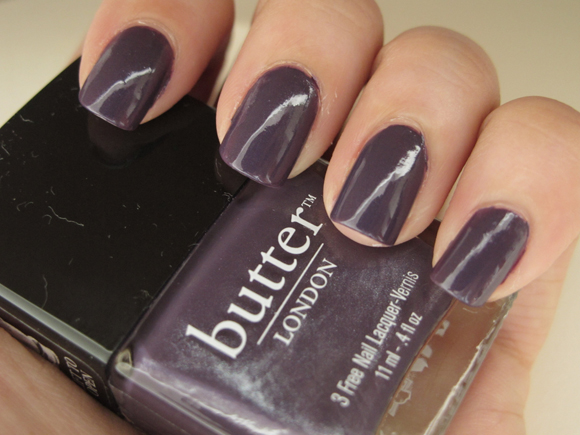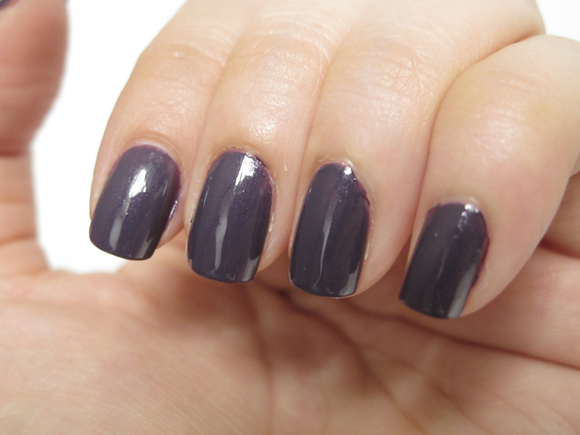 Thank you for looking.