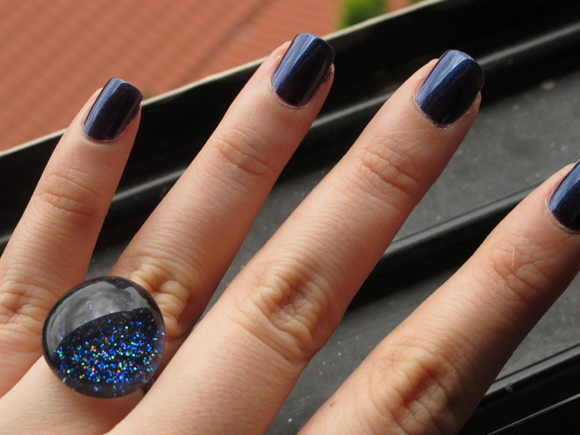 Hi!
A while back, I was given this nail polish ring by Melissa (link to her blog!) - she makes these nail polish rings and sells them on her blogshop  Posh Polish (link here!)  Mine is called Meteor Shower (S$12 including local postage) which is a beautiful dark blue base with specks of multi-color and holographic glitter bits.
Not too sure how the rings are made, the glass 'glob' over the nail polish base totally amplifies the glitter effect, making them look like some kind of galaxy starry night.  I have paired it with a sort of matching manicure shade here (without the glitter bits obviously -- nail polish I am wearing is from Eyeko Indigo), but really, you can wear it with any nail color you wish, or just when your nails are bare, and just admire the nail polish effect as a ring on your fingers anyway.
The rings come in an adjustable wire band, and it's the sort of standard size, I didn't see any sticky bits of glue under the ring, and it seems sturdy enough for daily wear.   Think these also make great gifts for your friends and family too, it's something unique and not too pricey.
There are several more designs on her blog shop, I will include some of the images at the end of this post, so if you are interested, definitely check out Melissa's blogshop!
More photos: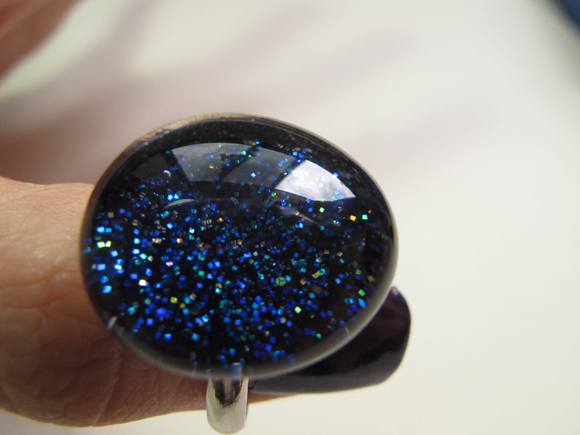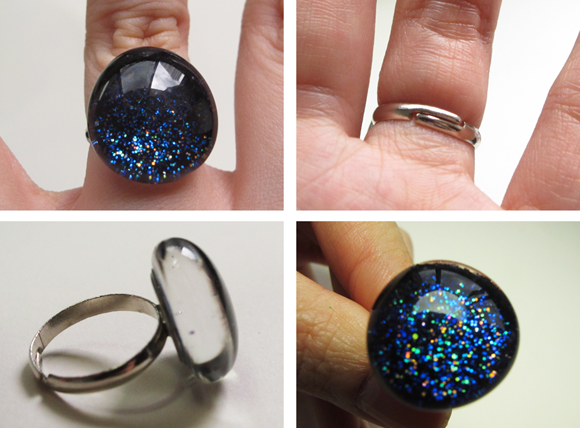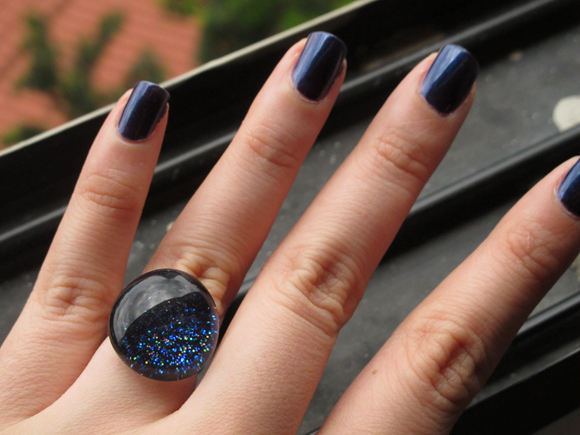 Other designs she has:
You can also email Melissa for more info and orders.
my.polish.adventures@gmail.com
I hope this has been helpful, and thank you for looking!