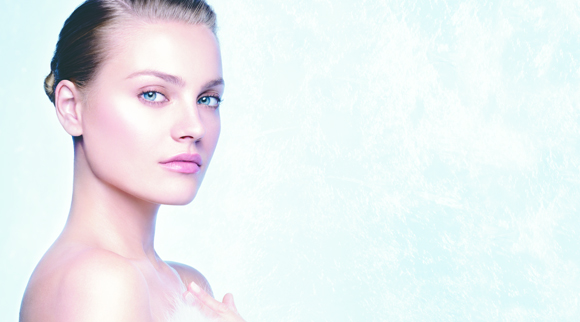 Available from 1 March 2012
In March 2012, Dior travels to the remotest corners of the world to bring
you the source of virginal radiance: Icelandic Glacial Water.
With sun exposure, pollution and stress, skin is aggressed and an
over-acidification occurs. Cells try to defend themselves, triggering the
production of more melanin. Pigmentation appears and spots develop.
Counteracting acidity is crucial for whitening.
Icelandic Glacial Water is one of the purest waters in the world from the
youngest land on hearth. It has been running for over 400 years through
volcanic rock formations that leave it 100% pure, acid-free and active!
Dior has replaced all the water used in its Diorsnow formulas with this
new super ingredient.
Some brief background about the Icelandic Glacial Water and why it is so special:
"In the French Alps for instance, the rocks are quite old. The filtration process of the water through rocks and sand loads water with high mineral content.
On the contrary, in Iceland, lava rocks are very young. Lava acts as a real shield and protects water from the external environment. No minerals are released and this slow filtration process through lava rocks gives to water its property to capture acidity... A unique and pure water!"
THE ICELANDIC GLACIAL WATER
Completely devoid of pollution, Icelandic Glacial Water is one of the purest waters in the world. Derived from snow and ice, it has been running for over 400 years through volcanic rock formations, without ever coming in contact with the surrounding atmosphere. This unique filtration process leaves it with rare properties, different from all others traditional mineral waters. Dior has identified a new ultra-powerful natural active with whitening benefits.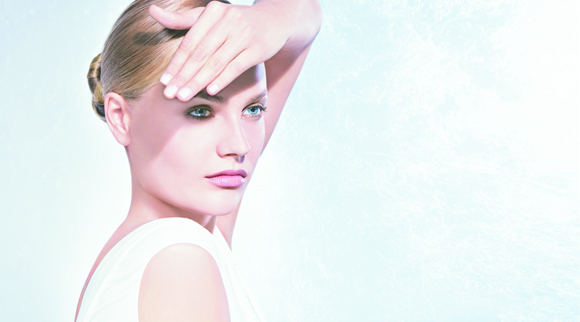 * I will only be featuring the base products and makeup collection *
UV SHIELD BB CREME WHITE REVEAL UV PROTECTION SPF 50 – PA +++
As light as it is active, this creme perfectly protects the skin against UV light thanks to its powerful filters, instantly reducing the appearance of dark spots and imperfections. Enriched in new- generation corrective pigments, its formula attenuates dark spots and all cutaneous irregularities. The complexion regains full radiance and the skin looks sublime.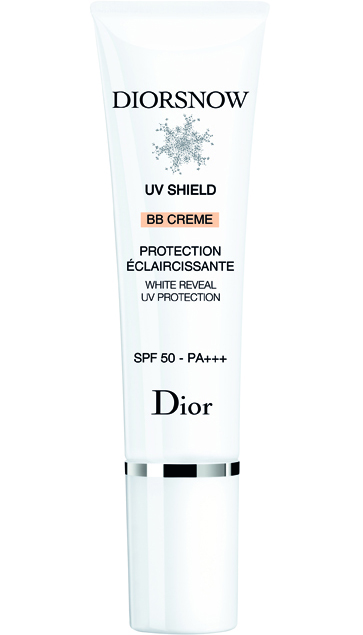 UV SHIELD WHITE REVEAL COMPACT UV PROTECTION SPF 50 – PA +++
This new-generation brightening, high-protection UV shield evens out, mattifies and instantly enhances radiant complexion. Ultra- practical in its compact case, it enables quick touch-ups at any time of the day for unrivalled skin comfort and perfect matte finish.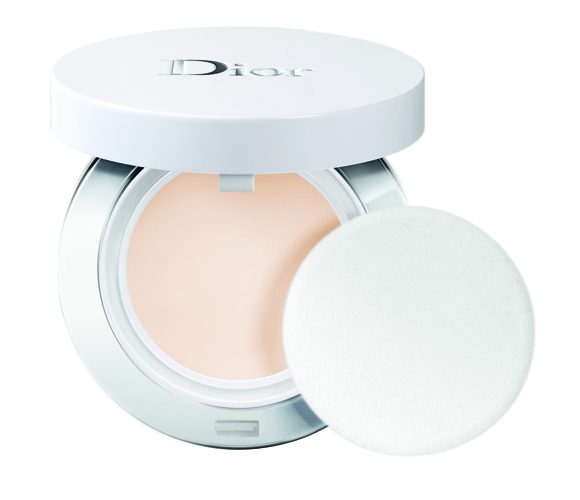 WHITE REVEAL PERFECTING MAKEUP UV BASE SPF 35 – PA +++
A genuine protective shield, this perfecting and brightening makeup base is enriched with crystalline pigments with instant radiance- enhancing action on skin tone.
Leaves your skin smooth and luminous, prolonging makeup hold and ensuring excellent UV protection.
Three understated shades are offered to cover the needs of all skin types:

- Beige Cristal for correcting redness and imperfections.
- Rose Cristal for illuminating dull skin.
- Bleu Cristal for visibly attenuating yellow skin tones.
WHITE REVEAL PURE TRANSPARENCY MAKEUP SPF 30 – PA +++
For the first time at Dior, a whitening compact foundation enhances, prolongs and boost the complexion's transparency, offering the result of absolute purity.
Thanks to the TECTM complex, enriched in Icelandic Glacial WaterTM and combined with the new generation of Water-LightTM pigments, Dior creates the most powerful whitening compact foundation in the Diorsnow range.
To enhance the complexion's radiance and freshness, Dior offers a limited edition colour collection, with a luminous palette of icy translucent shades that reflect the beauty of Icelandic skies. Cool bluish hues are mixed with iridescent rosy highlights and white opalescent veils.
THE EYES are beautifully enhanced with a harmony of icy pastels in shades of blue, pink, white and lilac, contrasted with a deep ash gray, for an incredibly intense look.
As if frosted by the snow, LIPS are accentuated with a variation of icy shades from steamy blue to shimmering pink.
Purity and transparency are celebrated down to the tips of the NAILS, which are adorned in beautiful translucent blue that is as light as a cloud, or pearly white dazzling reflection of light at the end of the fingertips.
The shaded areas that leave the FACE looking dull diminish under the unique "Universal Light" shade of new Skinflash: the complexion glows with newfound freshness.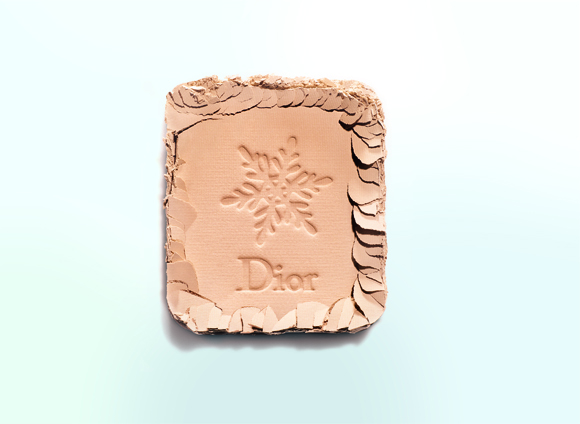 VOILE DE NEIGE – LIGHT AMPLIFYING FACE POWDER
Inspired by the ultra-pure luminosity of snow crystals. Voile de Neige is applied at the end of the makeup routine to add dimension to the face, boost transparency and envelop the complexion in infinite light. Apply with a brush on the rounded areas of the face: forehead, cheekbones and chin, or as a light veil over the entire face.
The ultra-luminous pearls boost the light-enhancing action of Voile de Neige. As opposed to natural mineral pearls, which include impurities that diminish the light-reflecting action, these pearls are capable of reflecting nearly 100% of light, in the same manner as snow.
THE PALETTE'S 4 SHADES, EACH WITH A SPECIFIC ROLE, WERE SPECIALLY CREATED TO OPTIMALLY ENHANCE ASIAN SKIN TONES:
- Bright Pink adds a healthy glow,

- Pale Pink neutralises the complexion's yellow hue,

- Light Beige envelops the skin in golden radiance,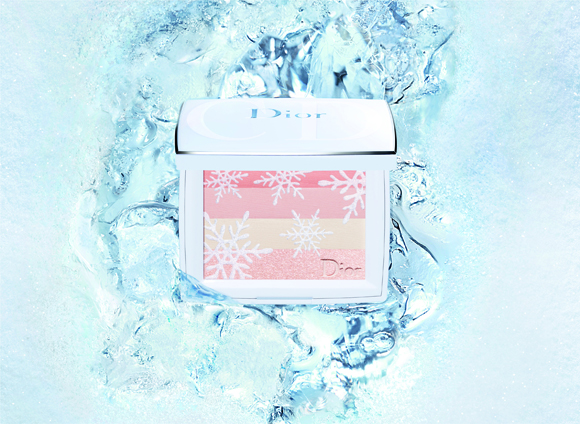 ICY HALOS MAKEUP COLLECTION
Couleurs Iridescent #919
Dior Vernis #191 Glacier and #021 Icy Dew
Dior Addict Ultra Gloss #302 Crystal Frost and #362 Pink Freeze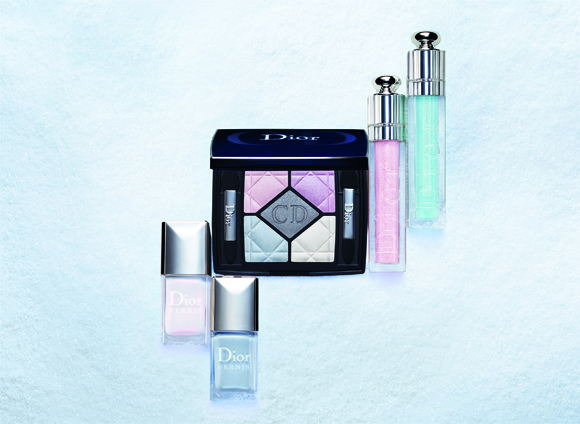 Price List:
Diorsnow White Reveal Compact UV Protection SPF50 $79
Diorsnow White Reveal Perfecting Makeup UV Base SPF 35 $78 - Rose Cristal / Beige Cristal / Bleu Cristal
Diorsnow White Reveal Ultra Purifying Fluid $130
Diorsnow BB Creme White Reveal UV Protection SPF50 $79
Diorsnow Light Amplifying Face Powder $75
Diorsnow White Reveal Pure Transparency Makeup SPF 30/PA $92
I might be reviewing the Diorsnow BB Creme White Reveal UV Protection in this collection.  Stay tuned.
Hope this has been helpful, and thanks for reading!
My girlfriend told me that this collection is now currently available at Robinsons Centrepoint already! :)