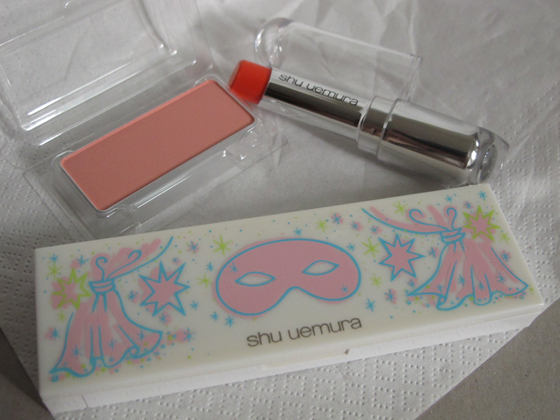 Hi hi
Today, I am doing a look featuring several products from the Shu Uemura Unmasked and Blossom Dream collection (more information here).  It is turning out to be a very matte warm smokey look.  I am quite impressed with the soft and very blendable matte colors from the palette.  I didn't use any of the pink shades from the palette (though I did try to use them as blushers, which worked just as well).   The warm matte smokey look went surprisingly well with the orange lips, as you will see in the pics below later. 
Here are some close ups of the products and swatches: 
Unmasked Pink Palette  -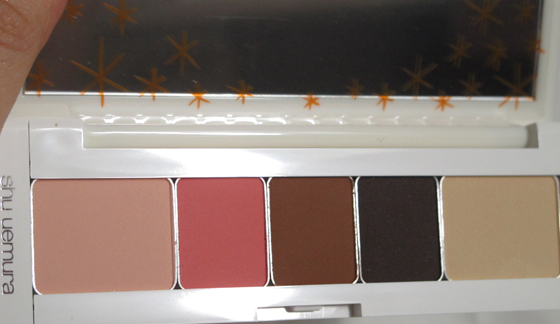 I think you can see the texture of the eyeshadows here, even in the swatches - they are very soft, creamy looking.  It is so finely milled you can't really any powdery fallout or particles at all. 
When I was blending the eyeshadows, I didn't have any issues with chalkiness, and all the colors are very pigmented.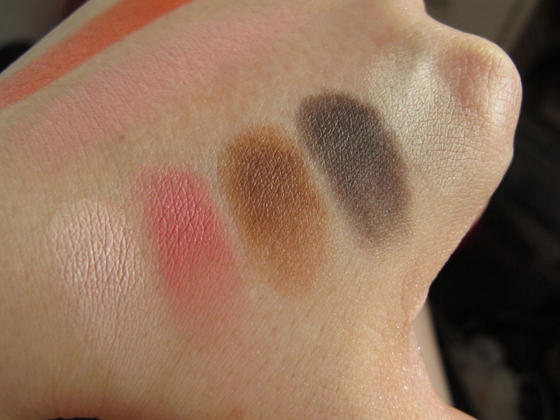 Here are swatches of the blush and the lipstick: 
The lipstick can be a little tricky to wear depending on your skintone - but your best bet would be to apply it from the tube, and blend out the edges around the lipline.  The formula is also a little tricky, because it might get streaky - so careful layering is needed. 
The blush is very soft and has a subtle pearlised glow.  It is very easy to wear, and suits light to medium skintones.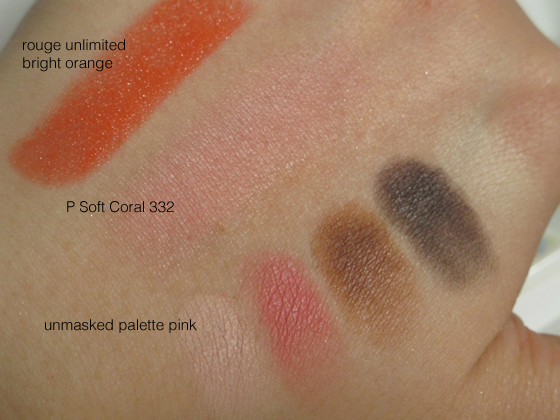 Swatch of the bright orange lipstick on my lips.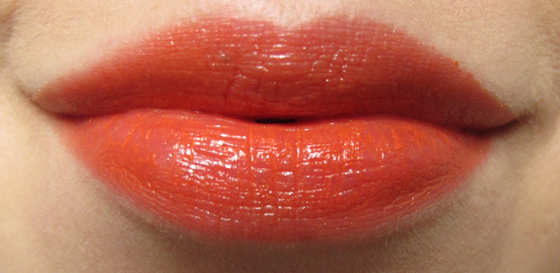 All products used - all shu uemura unless stated otherwise
Face - instant glow skin perfecting cream, smooth fit fluid foundation 774, set with Chanel ultra-fine loose powder
Lips - rouge unlimited Bright Orange
Cheeks - MUFE Mat Bronzer, glow on P Soft Coral 
Eyes - NARS Primer, Unmasked Palette Pink, THREE Eye Doll pencil 07 (mad love the THREE pencil!!) 
Lashes - Natural Volume 01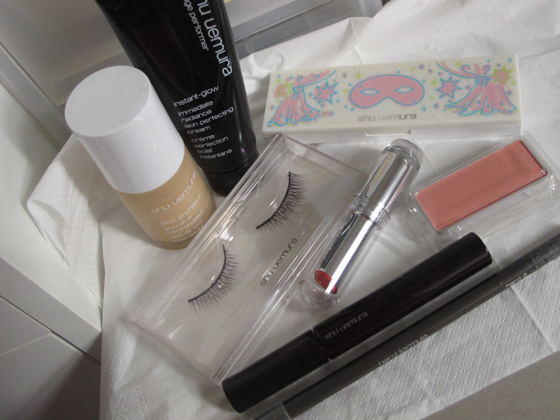 OMG -- just realised in this close up pic of my eyes, you can see clearly the only shimmering product I used on my eyes in this look - the THREE eye doll pencil which my gf gifted me.  Look at my lower eyelids. The little pink and golden bits peeking through my lower lashes.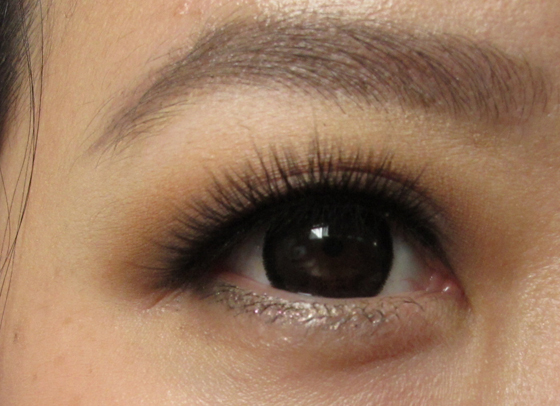 And the rest of the look - I am very amazed by the quality of these matte shadows - they look really smooth, and blendable.  There are two other palettes in this collection, I am not quite sure how they would perform, but I am very happy with the rich browns and pinks in this particular palette.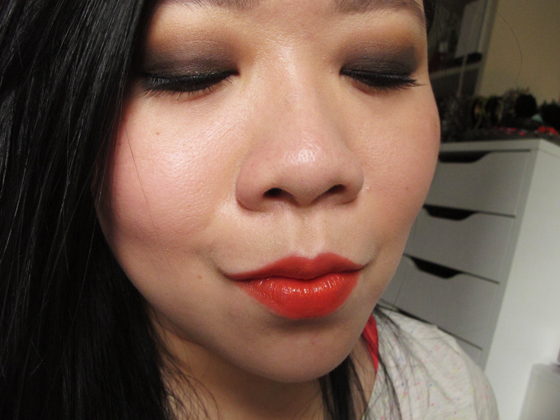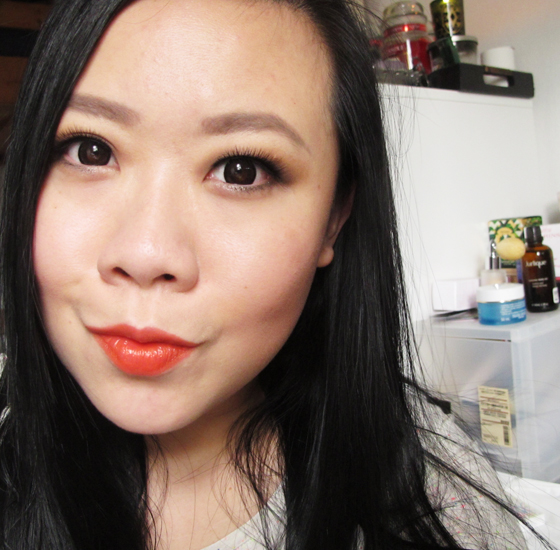 That's all and hope you found this entry helpful.  
The collection will be available in Jan 2013.