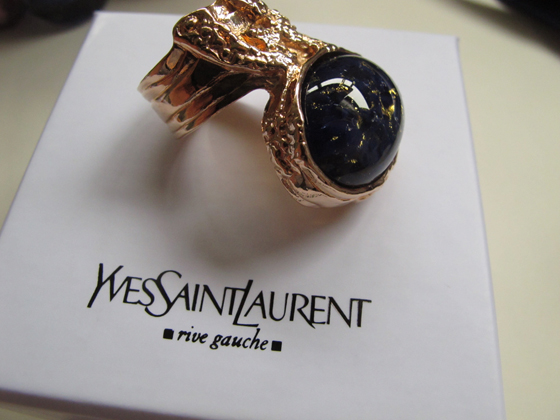 Hi hi!
Last Monday, Net a Porter had a random one day only free shipping on all orders, and I took the chance to place an order for the new YSL Arty Ring in rose gold hardware.  Well, it took me the whole day to decide to purchase another Arty Ring.  In the end, the rose gold and good price factors won me over.  Besides it is becoming quite a classic, no?  And the total price of what I paid for this ring from net-a-porter ends up being a good $80 cheaper than if I were to get it in the actual store in Singapore. 
The stone itself has specks of gold in it.  The navy deep blue stone looks cool and dark depending on the angle and the lighting conditions.  I ordered mine in a size larger than my current red love Arty, so that I could wear it on my middle or index finger. 
Here's a close up: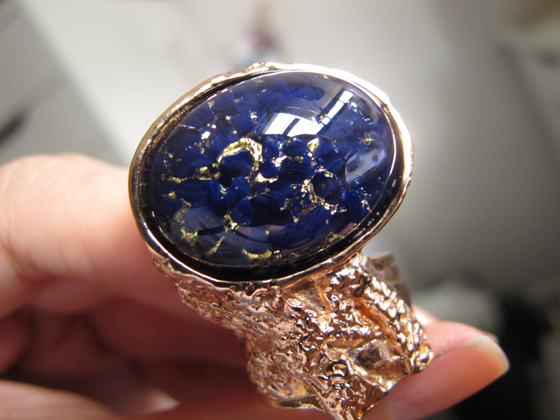 And I did a manicure to match the ring - kind of look like the stone, right?   I love how it looks on my hand... the rose gold matches my skintone, and it fits my middle finger just nicely (slightly big though).  I got a size 8 btw, and my red one is size 7.  I don't really fuss about the sizing, but I always decide on a size larger than what I think I am... you can fit a bigger ring on other fingers, but there's nothing much you can do about a smaller ring.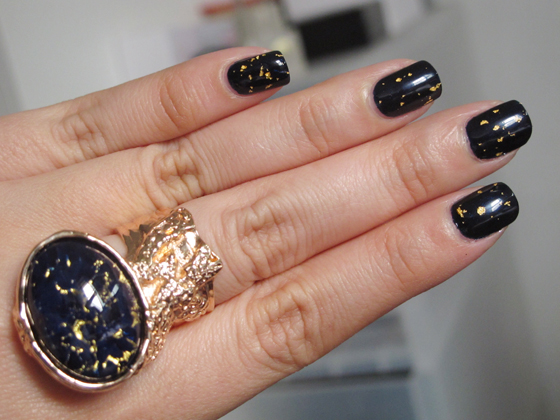 Here's what I used to create the manicure - Chanel Blue Satin and OPI Man with the Golden Gun topcoat.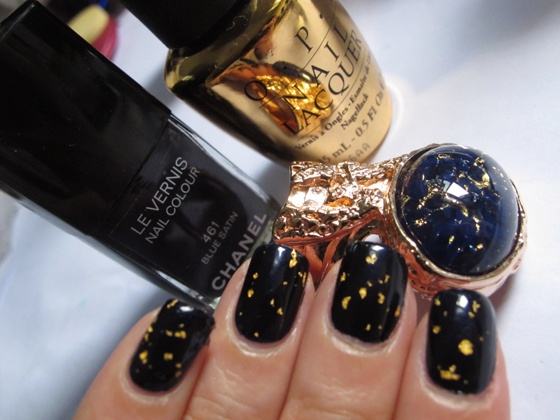 Here's a color comparison with my current red Love Arty Ring, you can really see the rose gold of the other ring..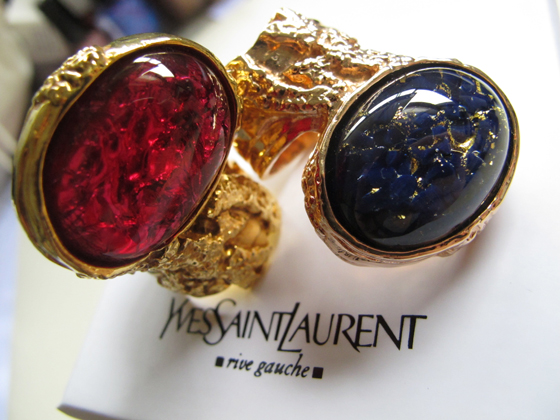 I really love my latest YSl arty ring.  I hope I don't make this into some kind of a 'collection' habit!  :o
 
That's all, and thanks for looking!