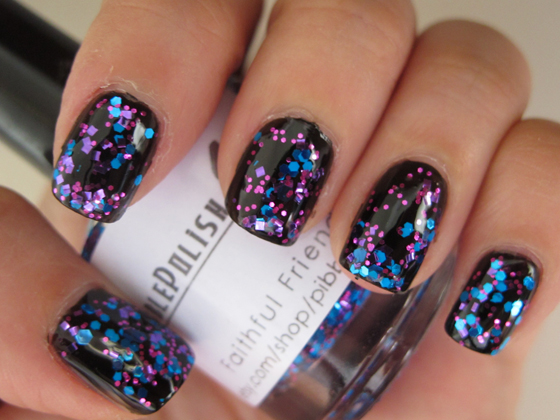 Hi hi!
Today, I am sharing with you another indie brand nail polish, Pibble Polish - unique nail polishes inspired by rescued dogs everywhere.  Being a dog lover, this really hits a soft spot with me.  I picked the shade called Faithful Friend.  It is pretty awesome.  I have swatched it twice, and twice I am blown away by the quality of this glitter polish. 
It is very very smooth, given the densely packed glitter bits.  There are mainly two colors, a metallic blue and fuchsia - both hexagonal and square bits... and mixed with finer fuchsia bits.  One coat is all it takes for the glitter awesome-ness to transfer onto your nails, making them really sparkly.  
I have chosen to feature Faithful Friend over a black base (typical) but you could find good pairings in a pastel blue, pink or even a white for more dramatic pop. 
Each bottle of Pibble Polish contains 15ml of product, and retails for S$15 at Meimei's Signatures. (link)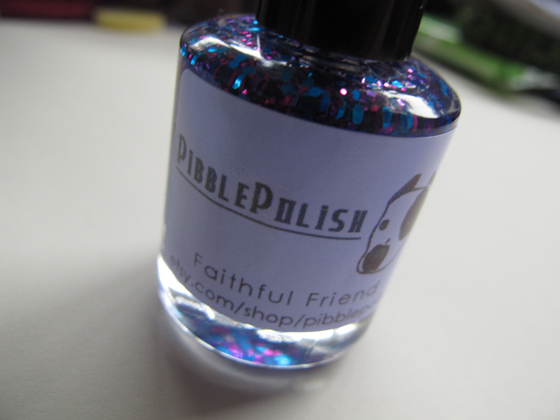 Check out the goodness of Faithful Friend: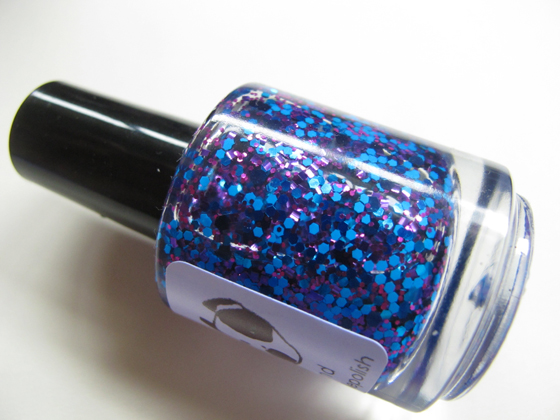 and one more close up to show the amazing variety of glitter mix in the bottle.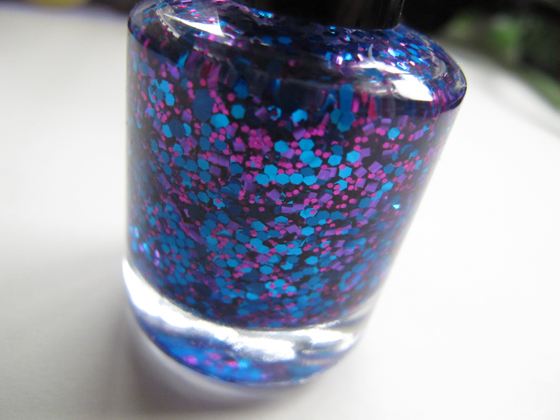 And finally the swatches:  I tried to showcase the combination at different angles, because the fuchsia bits are quite hard to capture in my pictures.  The blue ones, just shows up without any problems.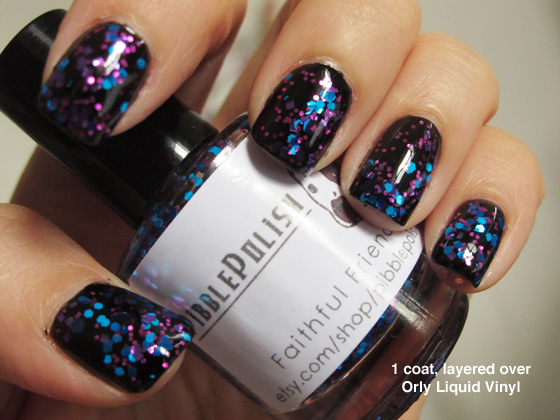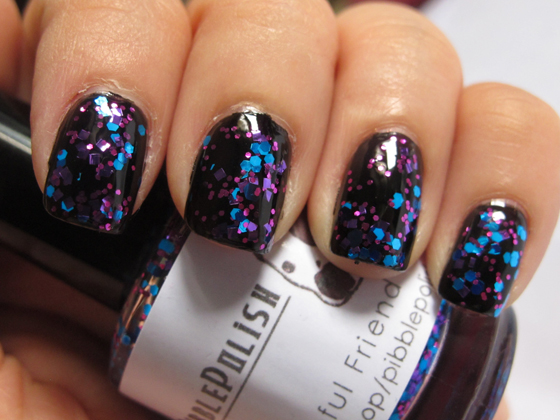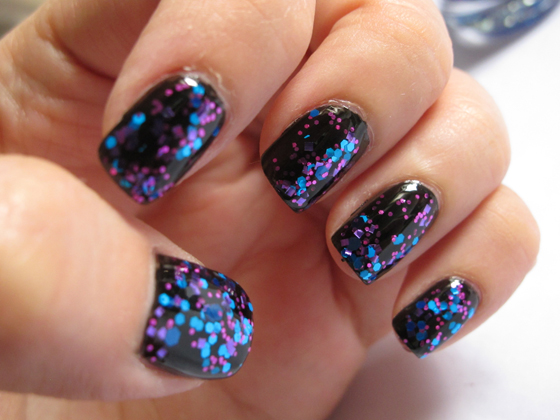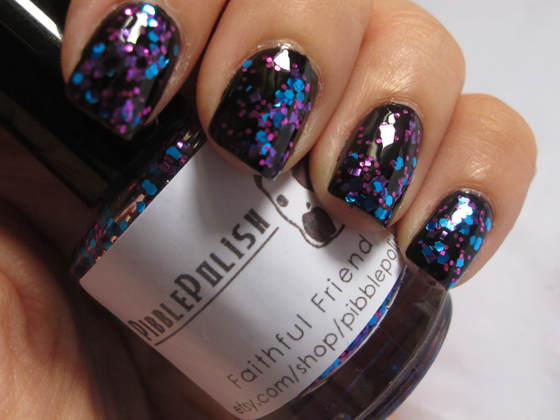 I really love this glitter polish, and seriously..if there is one shade you wish to try out from Pibble Polish - go for Faithful Friend. 
I came across other swatches on this nailblog here - helpful in doing your indie polish research - and the pictures and swatches are beautiful. 
I hope my swatches and review has been helpful, thanks for reading!
Link to Meimei's Signatures store -- and Facebook!