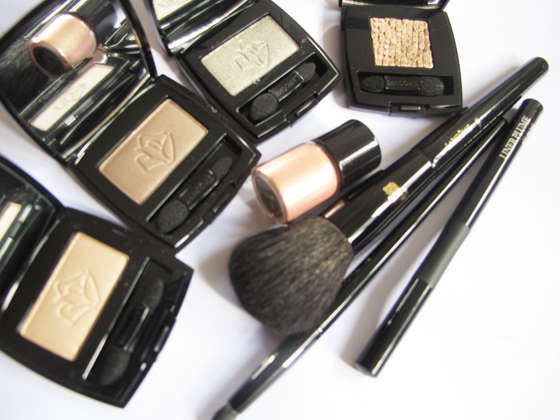 Hi hi!
Recently I received a bag of Lancome products to try out, and it's always exciting to check these out, because among them are the newly formulated single eyeshadows, a couple of brushes, and also the liquid liner.  I have also included two items from their Holiday 2012 collection which I have already blogged about in this entry. (link link link)   I am very very happy with the colors that I am featuring here and can't wait to use them in a Lancome look very soon! 
More information on these Ombre Hypnose Mono
3 color intensities to play with, from fresh and luminous shades to deep and glamourous shades to fulfill every color desire!
Also consists 4 effects of texture for an expert finish. 

Matte (M): For a soft, velvety finish.
Pearly (P): To create a luminous silky halo.
Iridescent (I): With exceptional concentration of pearly particles to give eyes a beautiful glow.
Sparkling (S): For a dazzling result with pearly particles that act like couture sequins.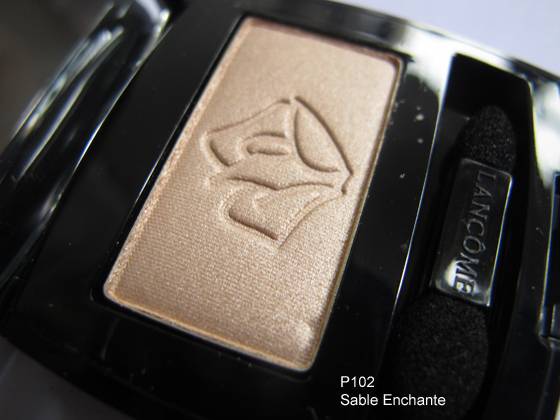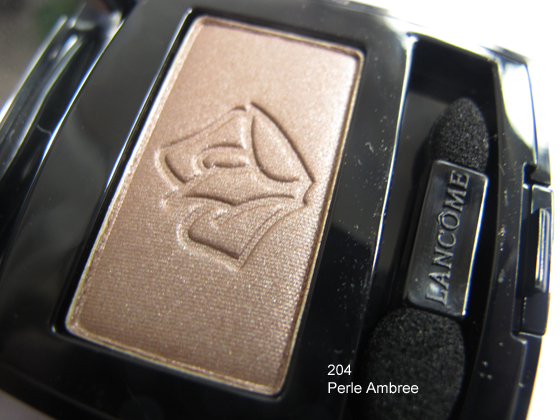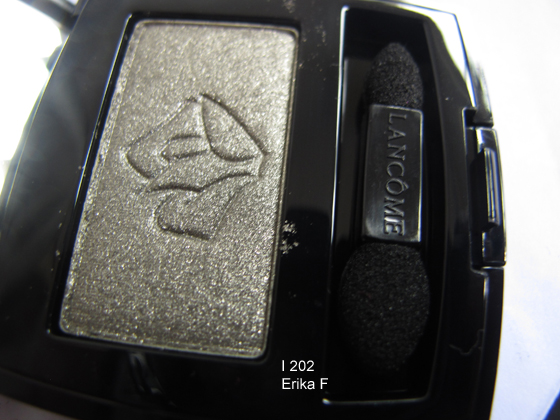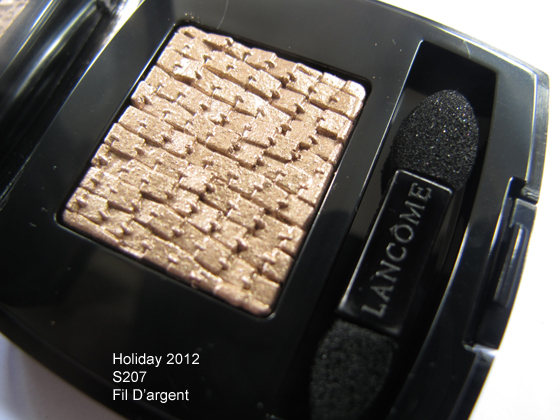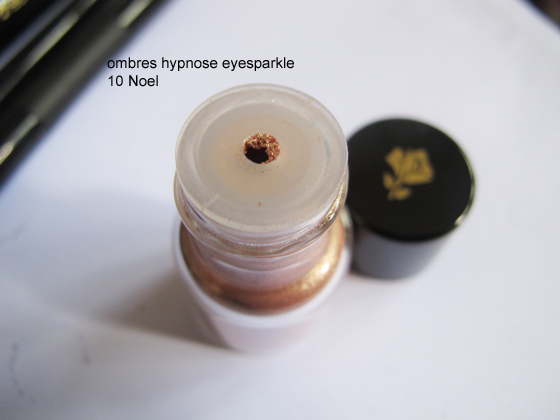 And the new liquid liners, the Liner Plume 
Features: 
Creates an easily tailored look from the thinnest to a strong line thanks to a long and soft brush. Extremely long-wearing, lasting more than 6 hours without smudging.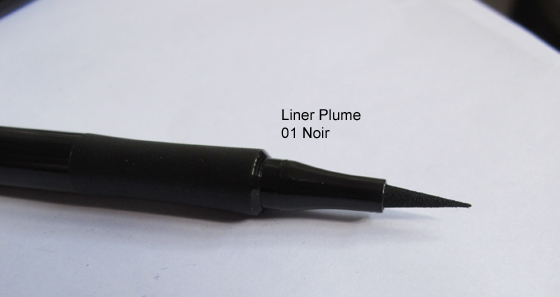 And swatches

eyesparkle in 10 Noel is a sparkly loose pigment that is largely pale gold, with bits of pink and gold glitter.  It is quite smooth, and lovely to use to pack some shimmering goodness in your eyelook, or dust on your skin to catch the light when you are out for a party for the night. 
S207 Fil D'argent - a golden brown with some fine silver bits very smooth, and very intense
I 202 Erika F - a olive sparkly shade, it is a very 'famous' iconic Lancome shade, and reminds me of Chanel illusion d'ombre in Epatant, or is it the other way round?  
P204 Perle Ambree - a mid tone pearlised brown, my everyday kind of color.  The texture is creamy and smooth.
P102 Sable Enchante - a beige tone pearlised shade perfect for all over the eyes.  Again, same creamy smooth texture as P204.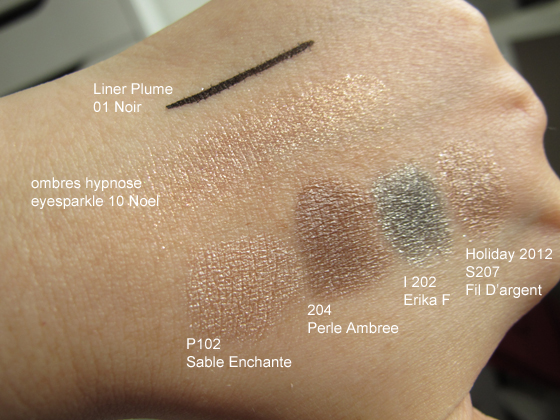 Some close ups: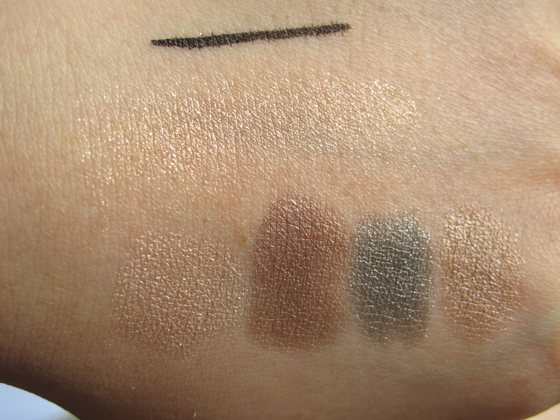 close up of the gorgeous sparkles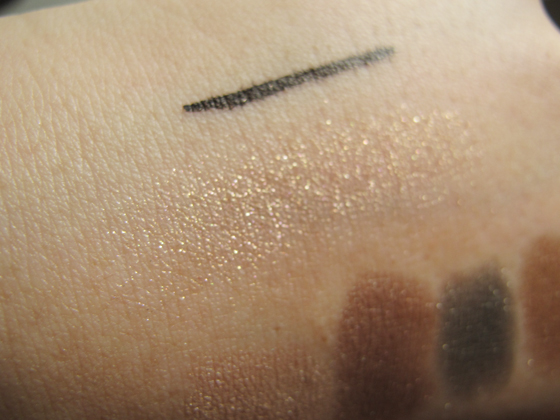 And lastly these two brushes: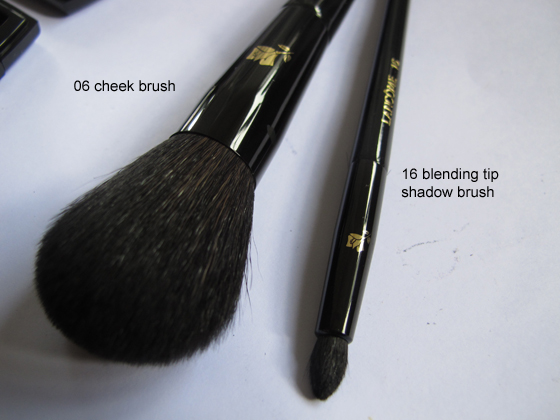 I will be able to give an overview on everything in a follow up entry.  Stay tuned for the LOTD! 
Thanks for looking!