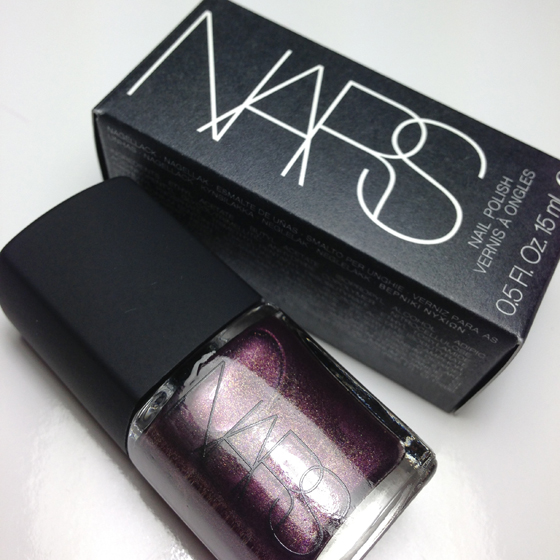 Hi hi!
I love this nail polish!  
Tokaido Express is a deep plummy purple with some multicolor and golden shimmer bits.  NARS polishes retail for S$30 each.  I wish they brought in a wider color range though.  I saw a much wider range of polishes overseas....and well.  Maybe more shades will come in soon enough. 
I had thought that it might be too similar to another NARS purple polish I own.. and they are totally different.  Comparisons below! 
I like the formula on this one.  I had applied 3 thin coats to give the full color payoff.  It is very smooth, and as you can see, very glossy too.  And the shimmer bits show up just as nicely on the nail as they appear in the bottle... which is a huge plus.   I think such warm plum purple shades are quite unique (in my collection anyway), because most purples you see are the royal cooler toned purples... so this one with a red/pink toned purple is something different.   
Love how the shimmer bits add a certain dimension to the color too. 
Swatches here: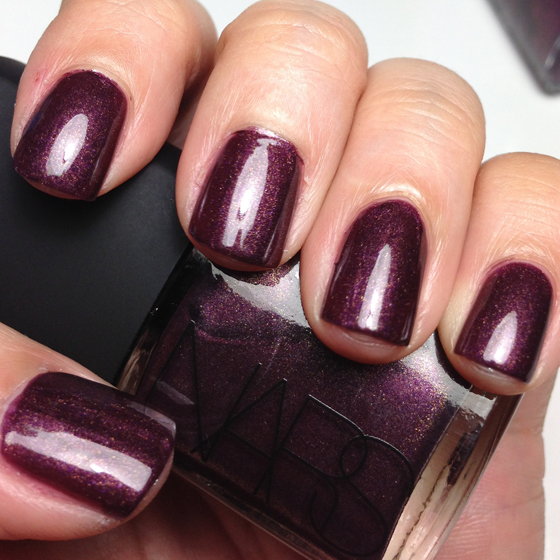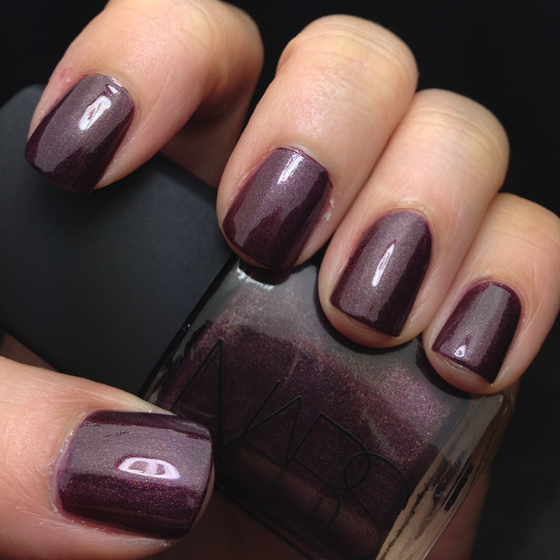 And the comparison - and everyone needs to own Purple Rain.  It is a brilliant shade of purple which contains multicolor shimmer bits (you can see the red, gold, blue and purple bits in the bottle), and it reminds me of some jewel or crystal.   Two coats give full color payoff.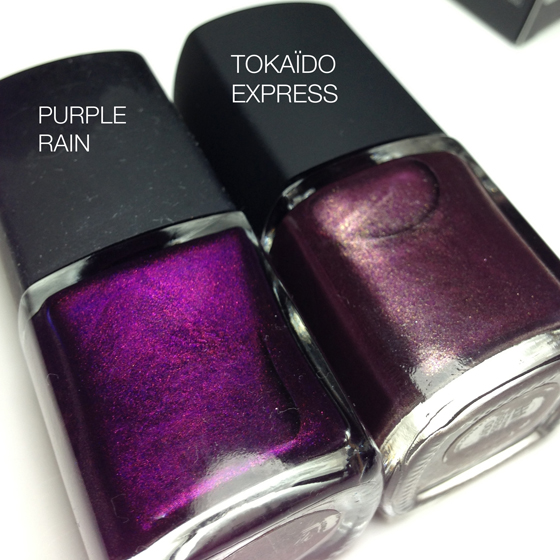 And the swatches:
You can see that Tokaido Express looks almost a little brownish next to the blue-toned Purple Rain (and yet Purple Rain looks a little red too!).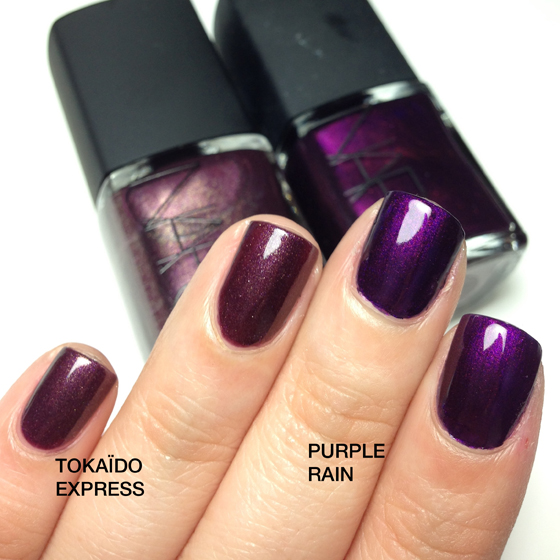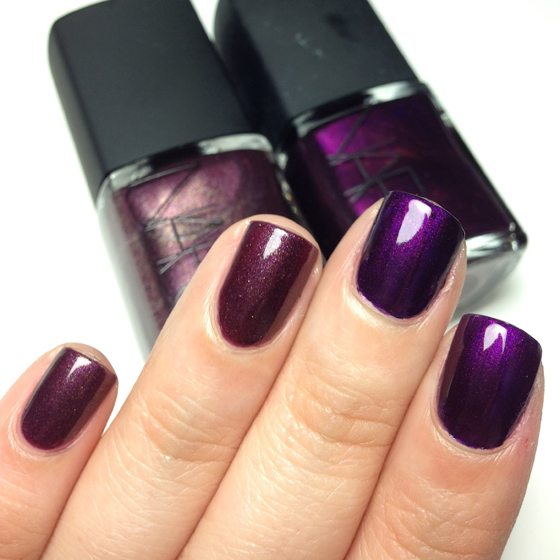 Bottomline - if you love purples and/or can't get enough of purple polishes, I think you will love both shades featured here!
Hope these swatches have been helpful, and thanks for reading!
p.s  pictures here taken with iphone5 - it seems to be the best way to capture the true colors given my artificial daylight lamp.  Simply amazing.