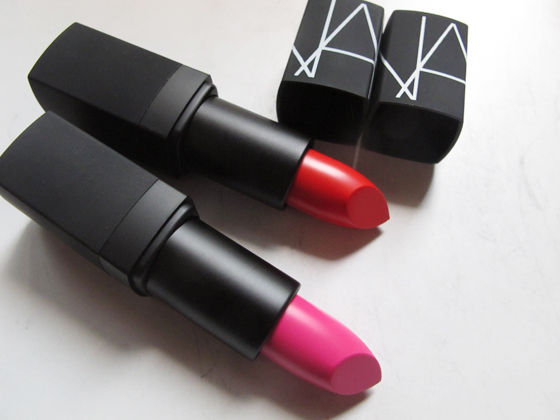 Hi hi!
Among my massive NARS haul is this pair of lipsticks (which I want to feature first because they technically belong to my bold lips fanatic younger sister).  Both are iconic NARS shades, one is a bright orangey red, and the other a very infamous hot pink which looks electrifying. </p>
They are both opaque, and have a semi-matte finish. I love NARS lipsticks, because you can definitely find something to suit your preference.  A sheer red, a sheer nude, a matte nude, a matte beige, they come in a variety of finishes, and have really amazing color range. 
I have several more NARS lipsticks which will slowly make their entrance on this blog, so do stay tuned for those! 
NARS lipsticks retail for S$38 each at the newly opened NARS store at Tangs Orchard. 
<p>Swatches on my hand, lips and the whole look. 
Heatwave</p>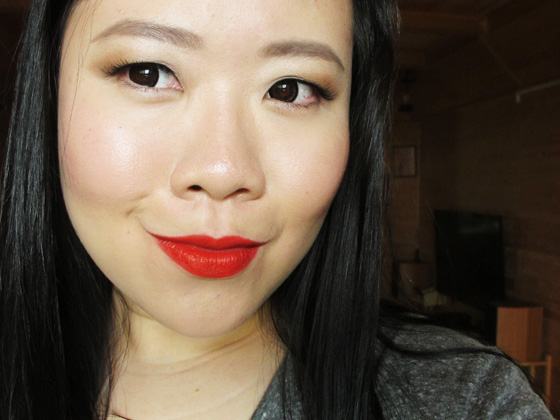 Schiap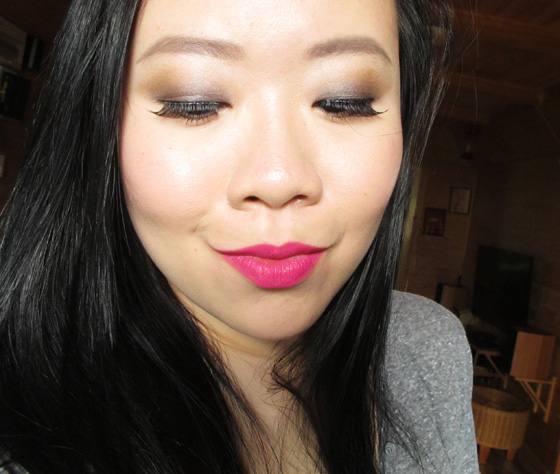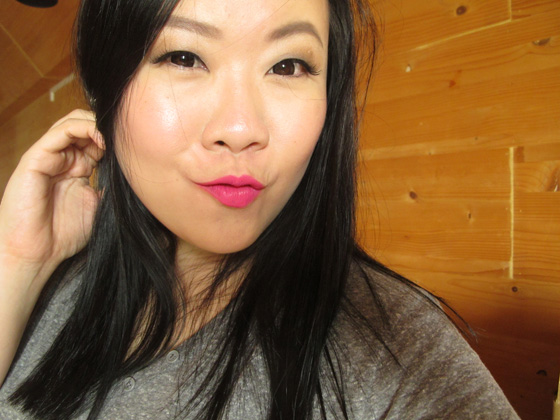 All products used - all NARS unless specified otherwise: 
face - Sheer Glow foundation, Loose Powder 
cheeks - Multiples in Copacabana, and Angelika, Laguna bronzer 
lips - Pure matte lipstick Amsterdam
eyes - Primer, Eyeshadow singles in Abyssinia, Blondie, Lhasa, Larger than Life pencil liner Via Veneto
No concealer used. 
That's all, and thank you for reading!