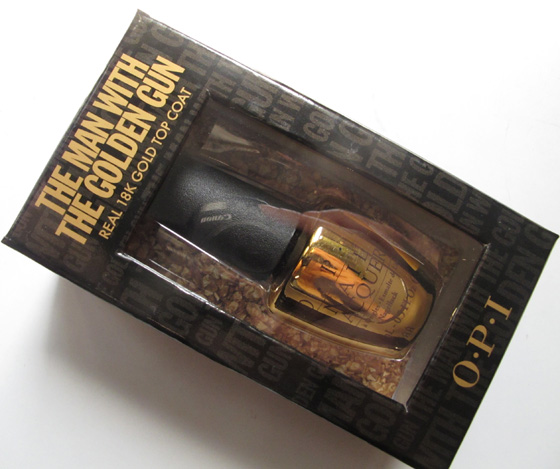 Hi!
This entry features the OPI Skyfall collection - Have you watched the movie yet?  I caught it last Sunday, and I thoroughly enjoyed myself.  I thought this latest installment is a good combination of the old school James Bond and the new modern generation (with new Q, and new M), and well, Daniel Craig is my fave James Bond!
The nail polish collection features The Man with the Golden Gun, which I only recently managed to get.  For other colors I have picked from this collection, click here here here. 
This is a 18k golden topcoat - though I didn't spot anything that looks like 18k gold in the ingredient list.. hur hur.  But I bought this at S$22 from timtam00blogspot (link here)   She is my fave local nail polish supplier, always up to date in the stocking of new collections, and reasonable prices. 
The nailpolish comes in its own collector's box.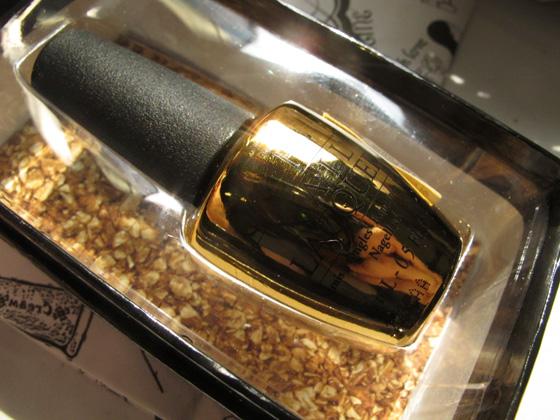 The description behind the box.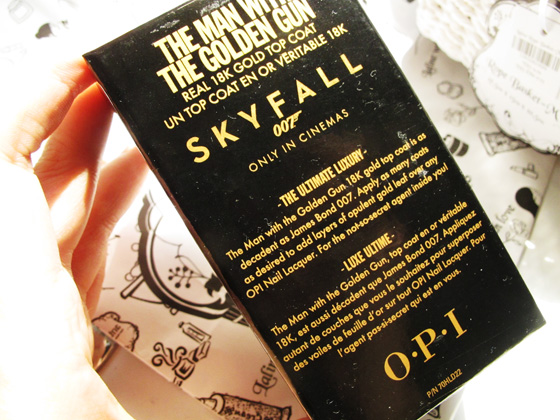 And here's how it looks like.  I painted Chanel Rouge Noir underneath.  Black seem a little too typical, and red would have been so Chinese New Year, no?  So anyway.. here it is.  The clear base in which the golden flakes are suspended in, is quite thick.  I wish the flakes are more densely packed... I dipped the brush a few times to make sure that it is picking up enough golden flakes to spread over my nail surface. 
Swatches here are done without any topcoat.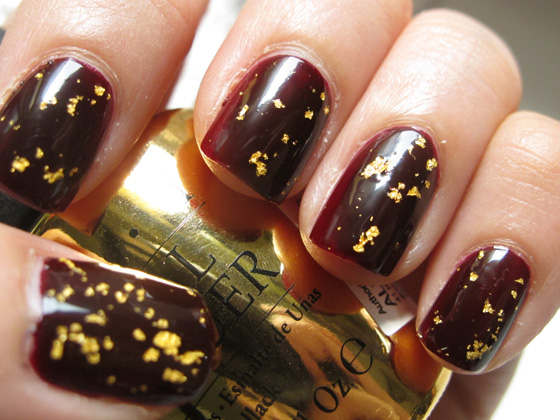 It is really pretty, and definitely a collector's item.  
Have you managed to get yours yet?
Hope the swatches have been helpful, and thank you for looking~