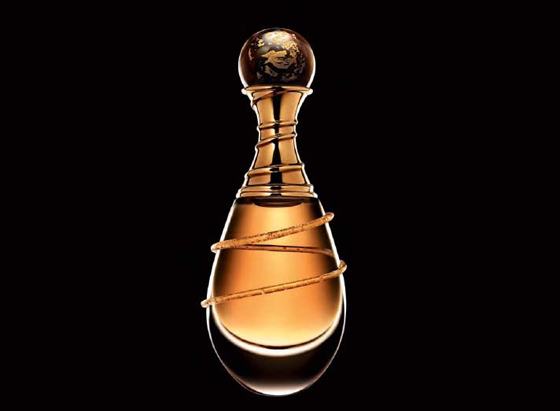 </p>
Dior collaborated with Jean-Michel Othoniel, a contemporary artist to create J'Adore Othoniel, an ultra limited edition Amphora with Dior's newly relaunched fragrance. Only one bottle will be available in Singapore, and this will be auctioned at the new counter at TANGS Orchard from $3,900.<span>
Dior is happy to announce that all proceeds from the sales of J'Adore </span>Othoniel will go towards AWARE, to support women rights in Singapore. (www.aware.org.sg)<span>
Bidding will begin next week. Bidding cards will be printed for selected Dior and Tangs members. Bidding will continue till end-Dec 2012.</span>
<p>

J'Adore inhabits a mythical land.
Therein François Demachy and Jean-Michel Othoniel crossed paths, and encountered the intense beauty of this fragrance. The land-loving poet conversed with the flowers whilst the glass alchemist turned his mind to gold.
Each of them was on a quest for dazzling femininity.
The Dior perfume creator, "overcome by flowers," freely celebrated his demanding Absolute. The artist, who wanted to "re-enchant the world," appropriated the curves of its amphora- bottle, which represents free sensuality.
The former created a daring composition, and a lavish absolute. The latter graced it with an evanescent and dazzling glass caress.
J'Adore is a story that leads to the legendary island of Murano, where the quest for Magic follows its course.
Flowers rule over the fragrance, housed in a body of glass blended with gold, crafted by hand and by flame. Whether fragrance composition or bottle, each creation inspired by J'Adore is a powerful act.
The perfume creator and the artist's shared desire was to begin with a hint of something raw and sensual - whether velvet petal or soft molten glass - and to end with an ethereal, magical scent. 
One man and his flowers    
Giving someone J'Adore is like handing them a bouquet, says François Demachy. Composing J'Adore L'Absolu meant imagining the pinnacle of its floral sophistication.
It is a construction in which ingredients prevail, and in which, just as in a painting, its depth and its angles, its substance and its movement, its texture and its vibrations are revealed. Each flower is taken to the most authentic expression of itself, exhaling its most sensual facet.</p>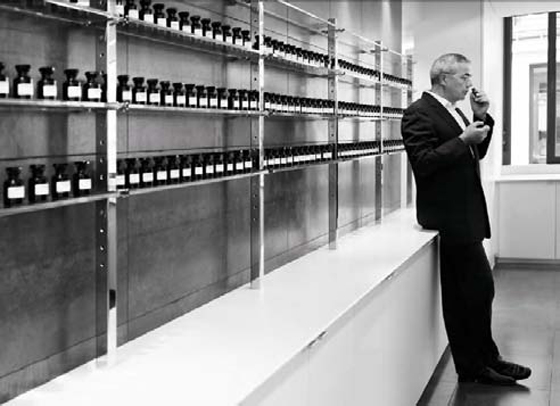 <p>
The composition has the audacity of its eclectic equilibrium, in which each note reverberates within a coherent ensemble. This complex composition affirms the identity of each flower. It is an exercise in style, and an extreme harmony, to which its creator has committed his soul and keen strength.
J'Adore Absolute is the sum of a medley of absolutes brought together in a single floral symphony. In a complex procedure, the quintessential scent is extracted from the heart of each flower.</p>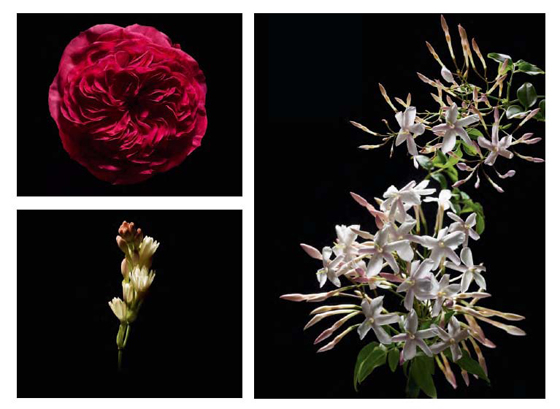 <p>
Obtaining an absolute is a long process. The first step is to obtain a concrete from each flower whilst preserving its fragrance. Then, Haute perfumery goes to work, delicately extracting the flower absolutes from the concretes through successive evaporations. Once again, raw material is the starting point that leads to precious intensity. 
</p>
Seeking balance, and more expressive proportions, François Demachy inaugurated the reign of the "Perfect Ingredient," selected from across the world. Turkish Rosa Damascena, is spirited and smooth. Jasmine Sambuc is seductive and luminous. Indian Tuberose is potent and sensual. Together they create a sensual, striking, lavish perfume.
<span style="font-size: small;">As its name indicates, this Absolute conceals an intense quest. Rigorous and yet free in his use of audacious accords, the Perfume Creator expects a perfect finish, like that of the most beautiful gowns.
</span>
Jean-Michel Othoniel is a contemporary artist who has made glass his own.
An initiatory voyage borrowed from a fairy tale, his work leans entirely towards a reality tinged with enchantment, and an everyday tinged with magic.
His coloured teardrops and giant necklaces "set up" a new reality, both baroque in style, and dream-like.  His playful transparencies are delicate challenges calling for extreme technical skill and expertise, which he chooses to entrust to expert craftsmen, whilst orchestrating the whole in painstaking detail. Ephemeral dreams wherein light disappears, his works celebrate a type of beauty that is an immediate source of pleasure, blended with complex meaning.    
Under these auspices the encounter with J'Adore was only natural, and evident. The Amphora alone, echoing the "En Huit" line, evokes the immediate charms of triumphant femininity. The artist appropriated its narrow waist, its winsome curves and its long Masai neck. He dreamed up its femininity and created a timeless, yet living, animated object. An exceptional amphora was born, in a blend of glass and gold.
The golden necklace that caresses J'Adore's neck is sensually undone, unfurling down the arc of the bottle. It is a glass and gold thread that unravels, luxuriantly hugging a curve. The energy thus injected into J'Adore with this simple movement becomes a pledge of freedom. It is a flash of gold in the crystal-clear glass. Ancestral strength found once more. Held in the hollow of the palm, the amphora cannot be stood up. It is a tactile treasure that must be protected. An abstract shape, which is nevertheless sensual and suggestive of intimacy.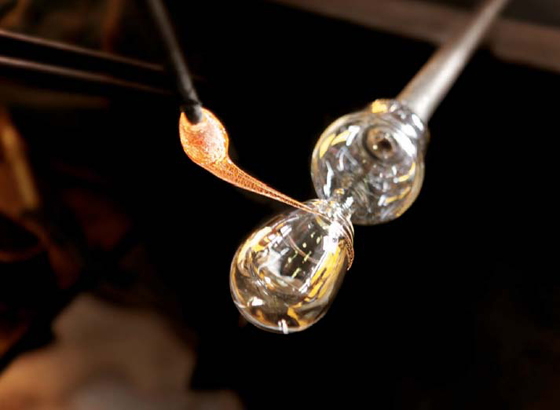 Murano Photo / Glass blowers
A mysterious island and birthplace to glass, Murano is a living legend. Just next to Venice, the master glassmakers who officiate in their workshops are the keepers of an exceptional savoir-faire. It was here that Jean-Michel Othoniel encountered the magic of glass.
The myriad hollow pearls from which he fashions dancing garlands and decorates the world, are blown by these maestros. Working as closely as possible with them, he oversees the work, witnesses their secrets and feels the immediacy of a shape. He has been initiated into the searing intensity of glass, and the quest for the supreme moment. His J'Adore l'Absolu amphora took shape in these expert workshops during a moment suspended from time – the glassblowing.
Just as a flower is picked, so the levapallina collected the molten glass that was then blown, in a single breath, by the maestro. The servante then delicately positioned a golden thread, winding around the iconic amphora. Lastly came the bead, adding the finishing touch to this marriage of molten glass and gold, and concluding this perfectly choreographed act.
Levapallina: person who collects the glass
Servante: person who works the glass
Maestro: the glass blower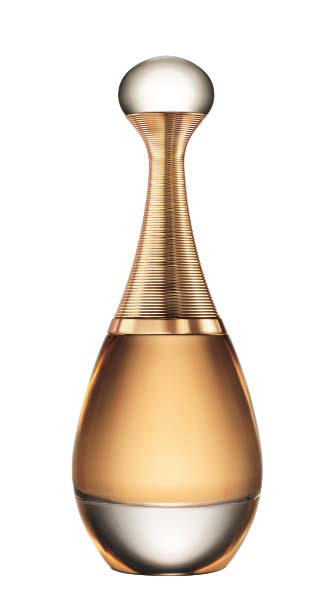 <iframe width="560" height="315" src="http://www.youtube-nocookie.com/embed/WepBVVpixa4?rel=0" frameborder="0" allowfullscreen></iframe>
Bottle photo / Othoniel
<span style="font-size: small;">From a single necklace that winds up and around into the air, Jean-Michel Othoniel made J'Adore his own. The iconic silhouette of this mythical perfume becomes a fairy tale in which the Magical is embodied by a suggestively undone golden thread. The thread of a story or a vital theme, it is an invitation to follow the enchanting scent of J'Adore.
</span>
THE J'ADORE FAMILY
J'Adore L'Absolu: The intensity of a floral bouquet glorified by flower absolutes
J'Adore L'Or: The sensuality and harmony of floral and oriental notes
J'Adore Eau de Parfum: A unique bouquet of flowers, both rich and generous
J'Adore Eau de Toilette: The delicacy and radiance of a floral bouquet revealed through flower essences.
The House of Dior would like to thank the Salviati Master Glass Makers of Murano, who opened the doors of their workshops to us on the island of Murano, and who created the J'Adore bottle designed by Jean-Michel Othoniel. 
<span style="font-size: small;"> 
</span>
J'Adore L'Absolu & Othoniel

J'Adore L'Absolu (50ml)  S$174
J'Adore L'Absolu (75ml)  S$208
J'Adore Othoniel (one piece available in Singapore)  S$3900 (starting bid)
J'Adore L'Absolu will be launched on 15 Oct 2012 at all Dior counters.
J'Adore Othoniel will be available at Tangs Orchard from 15 Nov 2012 for bidding.