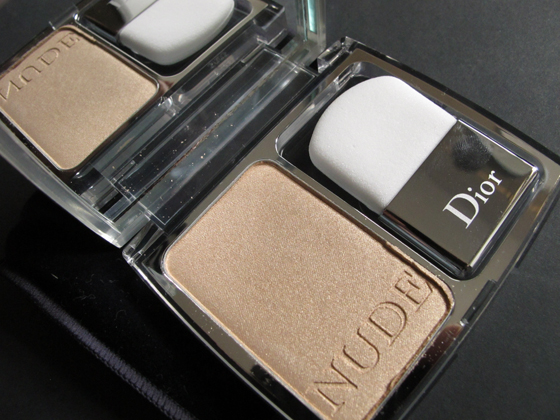 Hi hi!
This is a quick review of the new DiorSkin Nude Shimmer powder, and it retails for S$70 each, putting it at a price range slightly below Chanel's highlighting face powders (usually hovering around the $80-100 range).  It comes in the classic Dior casing with a velvet pouch, and a spongy looking applicator. 
The DiorSkin Nude Shimmer powder is a very milled pearlised shimmer powder that is used as a face/ cheek highlighter.  It is a very neutral shade of highlighter, neither too pinky, nor too golden.  (not as pinky at the Lancome Fall 2012 cheek highlight powder, not as pinky as Guerlain Cruel Gardenia, and certainly not golden pale like NARS albatross, the Diorskin Nude Shimmer is just a nice beigy nude highlight shade) And I think that it really blends into my skin well, and did not emphasise pores, nor make me look like some oily shiny glitter ball face. 
I normally apply this highlighter with my own fluffy brush, and didn't use the spongey applicator that comes with the product. 
For full collection information, click here (link link link)
</p>
Close up and swatches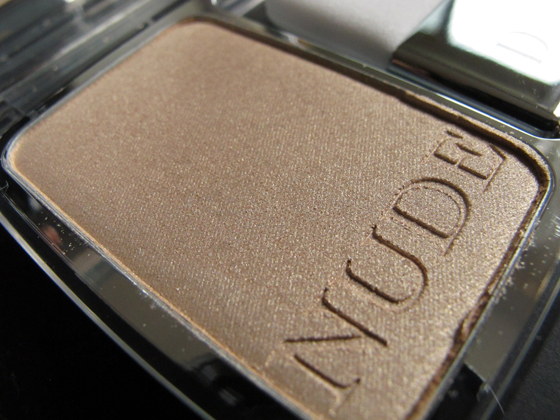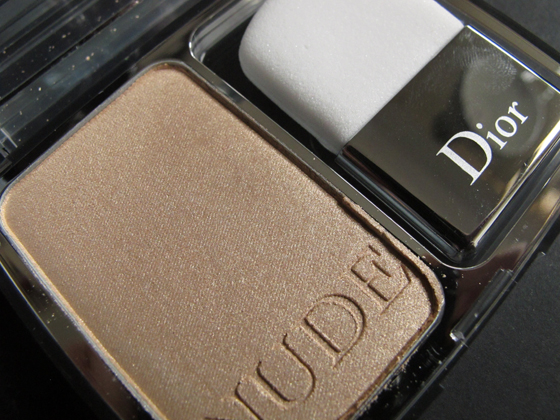 swatches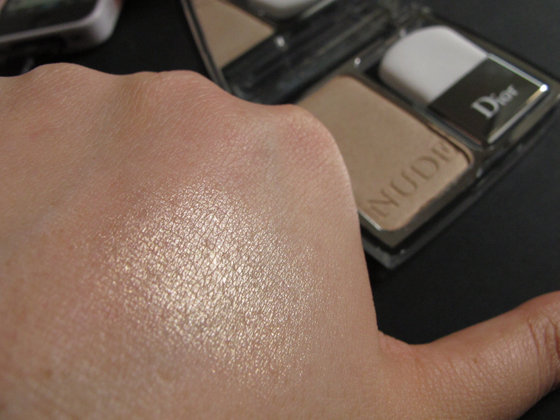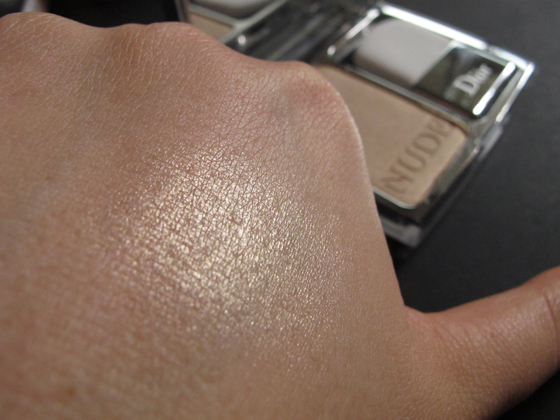 This is a subtle shimmer that is easy to work with, and softly adds a glow to your skin.  It might show up more on darker skin tones, for me the nude shimmer stays really nude and blends into my own skintone shade.   It is already available, so do check it out at all Dior counters.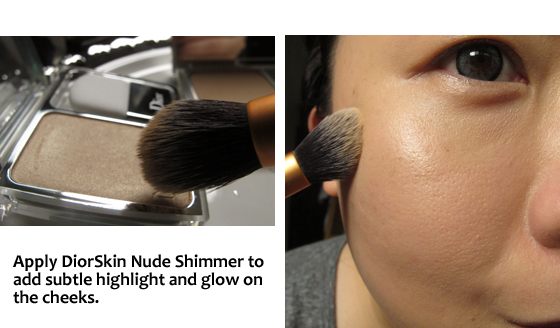 </p>
Hope this review has been helpful, and thanks for reading!
</p>