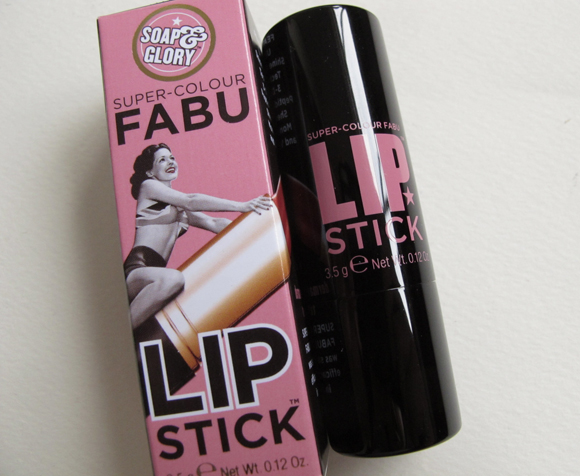 Soap & Glory Fabu-Lipstick in Naked Beige is a natural 'my lips but better' color.  It is a color that is almost exactly the same as my own natural lip color, and the texture of the lipstick is very moisturising (but not sheer balmy like say, for example, a Chanel Rouge Coco Shine or one of those sheer smoothing lipstick.   It is quite pigmented, and smells similar to a MAC lipstick.
The packaging is lovely, and again, very typical of a Soap & Glory product.  I like the metal bullet, and how the monogram logo of the brand is embossed on the body of the lipstick itself.
It lasted prolly 2 - 3 hours on me, which is okay, since the color is easy to wear, and you can just slap it on without looking into a mirror should you need to freshen up the color throughout the day.
I am very happy with Soap & Glory bath and body products, and the two makeup items I have from them.  I think these will sell like hotcakes once they are available in Singapore (and we know their prices are quite reasonable -- no harm or great loss for anyone who wants to try out a brand makeup brand).
Click here for Soap & Glory Blush entry
Click here for my UK Swap goodies entry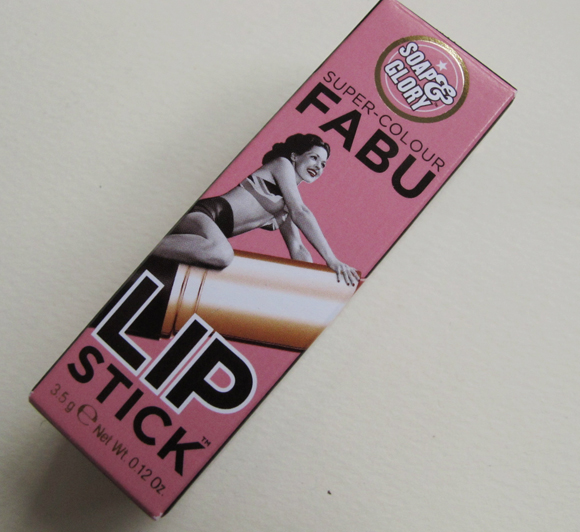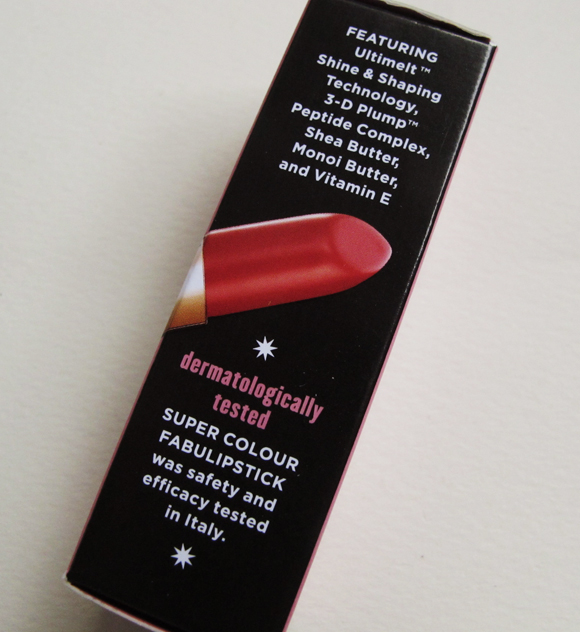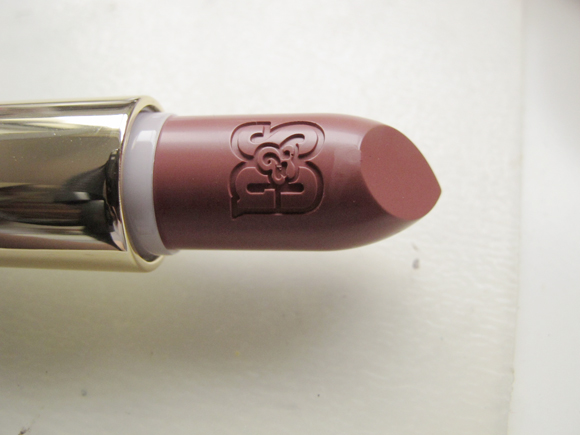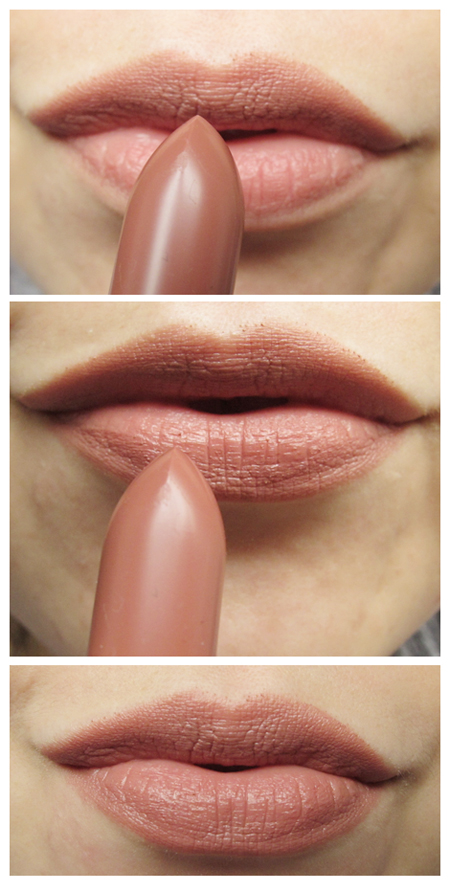 Hope this is helpful, and thanks for looking. :)