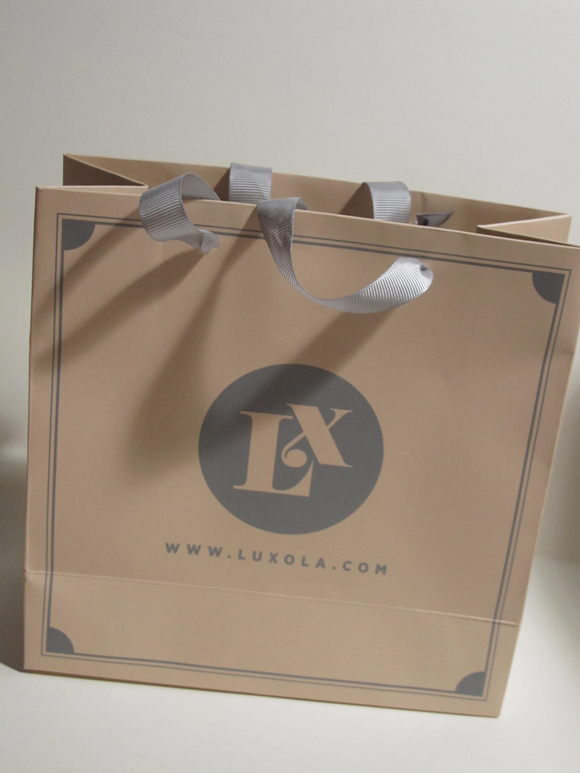 Hi hi!
Last week (was it last week?)  I know it was during the period of my house-sitting stint, I wasn't home to receive the package personally... but oh well.  Anyway, Luxola has very very generously gifted me a packaging containing a variety of the products they carry on their site.  I am sure many of you have heard of Luxola, and may even have shopped there, but in case you aren't sure:
Luxola is one of this year's most exciting addition to the Singapore (they now ship to Indonesia & Malaysia too!) beauty retail scene, the site stocks high-end brands and also exclusive brands which we previously couldn't get hold of locally before.  The site itself is very chic (no headache inducing gif popups and animations, products are neatly organised by brand and by function, check-out is secure and fast), and the whole shopping experience is very enjoyable (I had personally placed an order the day they are open for business) and what is amazing and unheard... they personally deliver your order to you the next working day - for FREE.
Link to my Luxola haul entry here
So if you have been looking for brands like Sleek makeup, Deborah Lippmann nail polish, By Terry, Duwop etc... you must check out Luxola.com, and take a look there and see what catches your fancy!
To shop at Luxola (Link Here!)
Follow Luxola on Facebook for latest information on promotions and deals (Link Here!)
Let me just share with you what's in my goodie bag:
Deborah Lippmann nail polish, sample hand & cuticle cream, nail polish remover pads
* I will swatch & feature the Deborah Lippmann nail polish in a separate entry because I prefer to keep my nail polish swatches 'exclusive' and not mixed with other swatches etc.
Bag of samples (Mario Bedascu, Kai, Face Atelier pigment) and Sleek Eyeshadow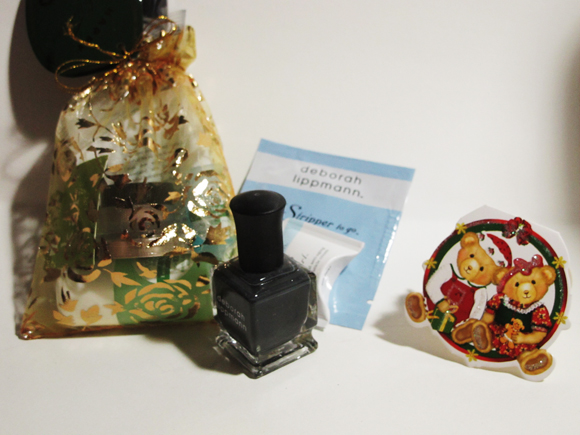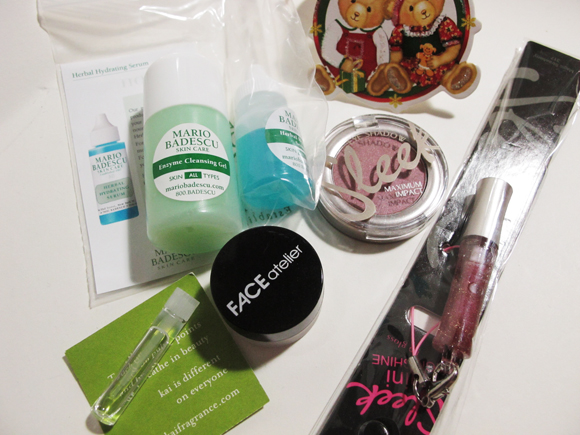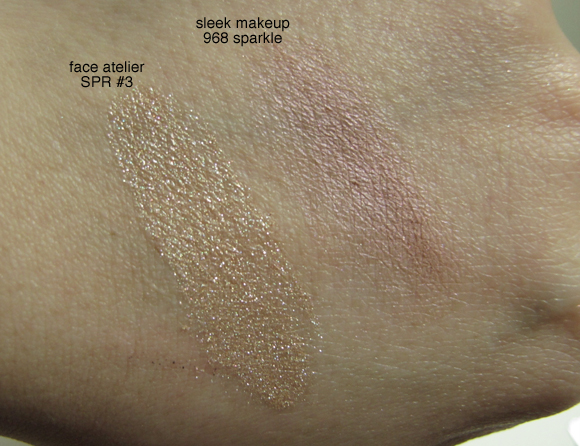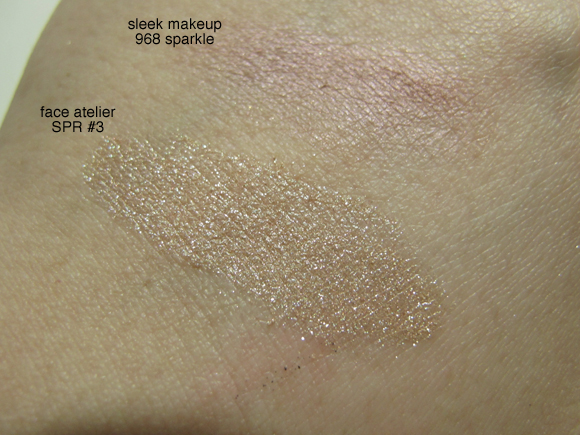 Luxola is having a 35% discount (code FACEBOOK35) for orders above S$50 til 25 Dec, so hurry up and place your order if you like something on the site!
Thanks for looking!!
p/s I was gifted these goodies by luxola without any obligation for review/feature.