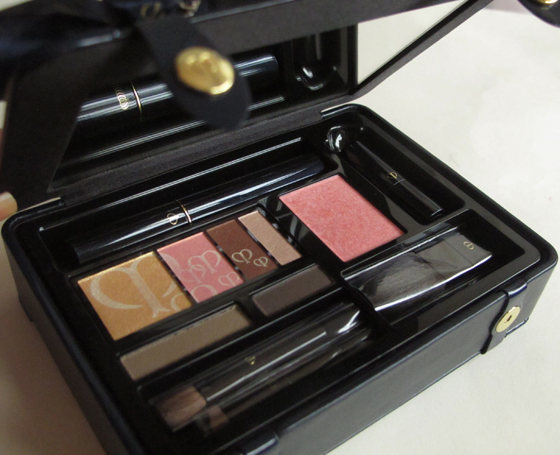 "A voyage to find unexplored beauty for your own"
A daring voyage.  An escape from the everyday.  The chance to explore. 
An exciting opportunity - perhaps to discover unknown facets of your beauty. 
Embark upon a voyage inspired by this season's makeup and be transported by all the wondrous types of beauty there are. 
The cle de peau Palette de Voyage is currently available at all cle de pau counters, and retails for S$260.   I will be featuring this palette including swatches in this entry.   I will be following up with a look and a brow step by step in the next entry.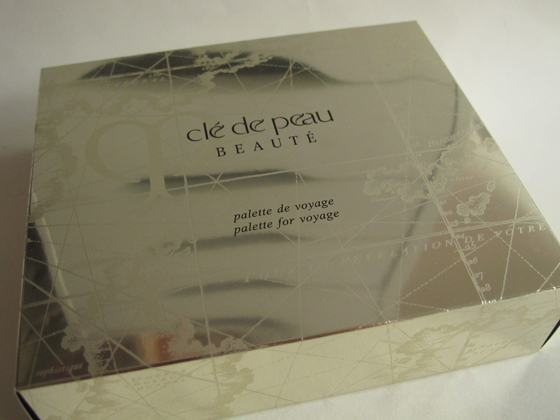 A small trunk packed with exquisite makeup, ready to accompany you on a thrilling voyage of beauty. 
To a candlelight dinner.  A sojourn at a resort.  An elegant afternoon tea. 
Whatever the destination, this limited edition palette is your ticket to sophisticated glamour and radiant beauty.  It will fill your heart with anticipation and delight you from the moment it's held in your hand.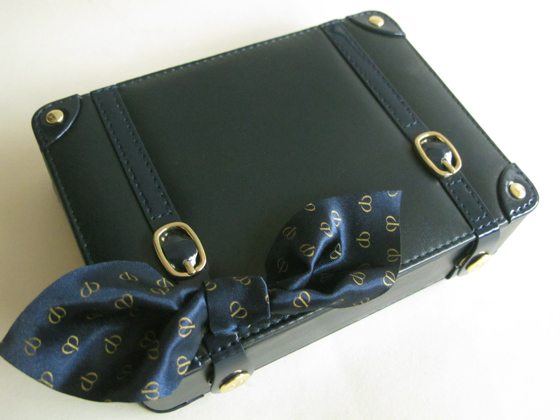 The palette comes in a trunk case design with a detachable ribbon with the CPD logo printed on it.  It has two magnetic closures.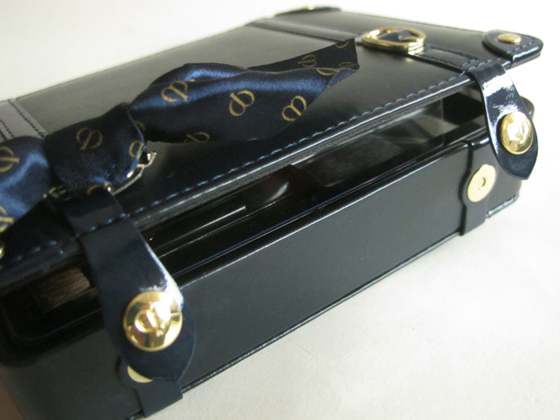 Here's what it contains: 
The Mascara (4.4ml) - accentuate eyes by lengthening, curling and adding volume to each individual lash.  The brush is specialy designed to enhance the curling effect as it lavishly separates and extends lashes upward. 
Eye Color Quad (full size, 5g)- Each delicate shade has superb clarity and depth, even when layered.  Imbued with treatment benefits, this luxurious spectrum of colors creates stunning looks for every occasion.  They are intensely smooth, and contains multi-dimensional shimmer bits.  The gold shade especially, is really quite pretty. 
Cheer Color  (3.5g)- Imparts a soft veil of color to cheeks as it exquisitely sculpts the features of your face.  This is a peachy pink blush that contains a subtle gold sheen.  Very soft, and very radiant. 
Extra Rich Lipstick (mini, 2.5g)- Elegantly lustrous, this luxurious lipstick is instilled with intensive skincare benefits to create beautifully contoured lips in a glamourously sultry shade of feminine rose.  This is a deep rosy red containing ultra fine sparkles.  The color payoff is quite intense. 
Eyeliner and eyebrow powder  (2g) - A versatile powder that can be used to smoothly draw ultrafine lines around eyes and add elegant definition to brows.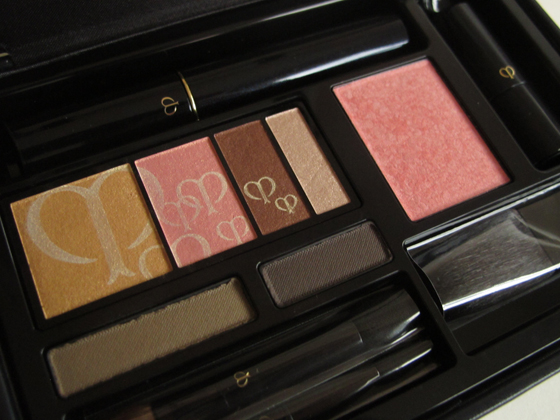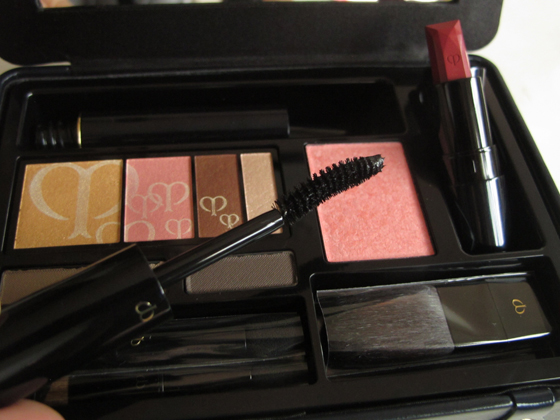 It also comes with 3 dua-ended applicators for your easy use.  They are quite firm and soft, and the quality is quite soft.  In my LOTD, I did my brows and eyelook using the two smaller brushes, and I used only my own cheek brush to apply the blush.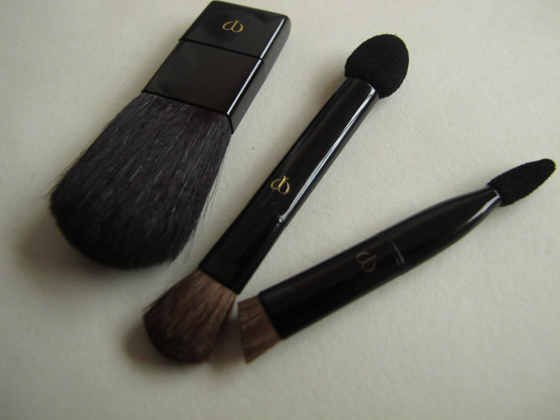 Swatches: 
All the shades are very soft and smooth, and very intensely pigmented.  They work well together.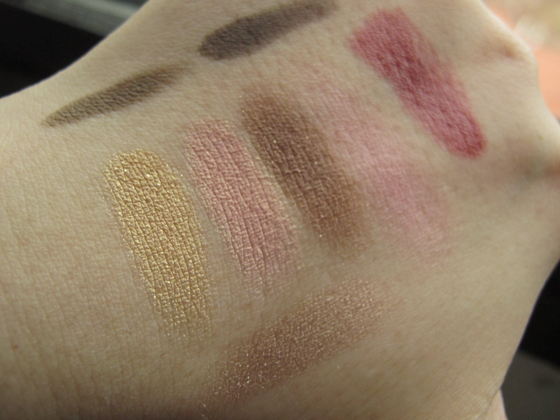 Swatches of lipcolor on my lips - I have been loving this kind of shades lately.  If you feel a little intimidated by the intense color, you can always tone it down by some blotting with a piece of tissue.
Stay tuned for my LOTD, coming up next. 
Thank you for reading!