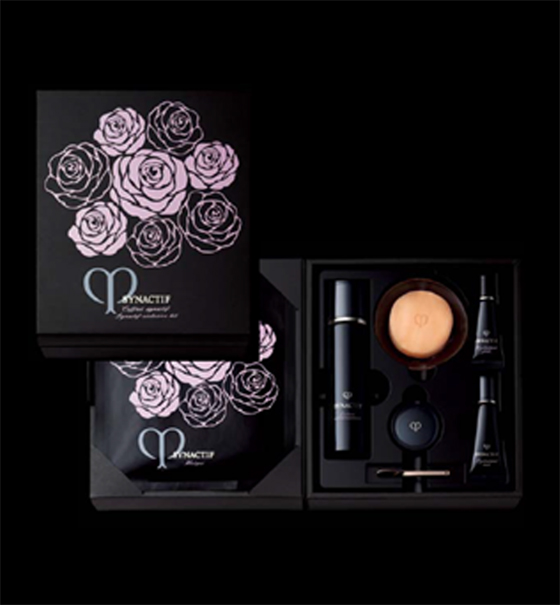 This holidays, cle de peau Beaute is releasing the luxurious Coffret Synactif skincare.  It is an extraordinary two week gift to skin.  This exclusive, specially selected set of five Synactif skincare items imparts two weeks worth of transcendent beauty.  Toning skin to an unprecedented level, the limited-edition coffret includes a luxurious mask that enhances and intensifies Synactif's incomparable treatment benefits.
The Synactif Coffret retails for $480 and is available at all cle de peau counters now. 
Synactif - A complete skincare range in 6 steps that goes beyond traditional micro-circulation to work for the first time on skin's subcutaneous layer to optimise skin's natural radiance, smoothness and firmness. 
Synactif promises: 
1. Radiant skin with no dullness
2. Smooth skin texture with less visible pores and lines
3. A face that is firm and contoured with no worries of sagging or puffiness 
And here is what the kit includes to transform your skin in two weeks. 
Not shown in the pic is also the cle de peau cotton pads (super soft and luxe, I swear!)