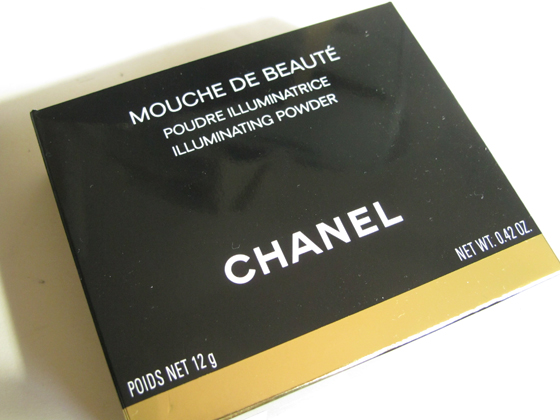 Hi hi!
One of my surprise and slightly impulsive purchase this week is the new
Chanel Mouche de Beaute illuminating powder
.  (12g, S$100)  It is stocked at Chanel makeup stores at Takashimaya, ION and MBS Shoppes.  My pictures of the product itself doesn't do it any justice (
click here
for cafemakeup's truer to life representation).  Fortunately, I think my swatches are quite 'clear' in terms of how the product looks like on skin. 
This is part of the Cruise 2013 collection - a very small collection, and this powder is really the star of the collection.  I had always been able to pass on previous beautiful Chanel powders, but something about the texture and the color (and OF COS THE BEAUTIFUL DESIGN) just really sucked me in.  And my friend Jolyn said "it's Rose Gold!  Chanel has never done Rose Gold before!" that kind of stuck in my mind...and when I finally had the chance to swatch it in person, I was sold.  
It is truly a beauty to look at, and I fully intend to use it. 
It is hard to capture the actual color - it is appearing a little too warm in my pictures, to be honest.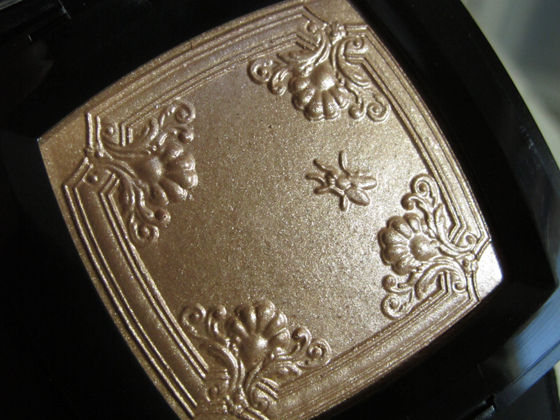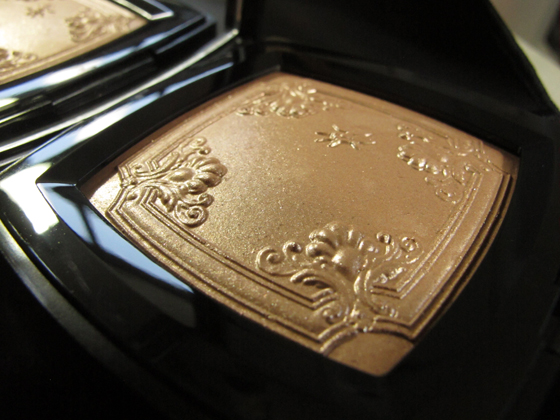 The swatches show the actual color better.  There is no overspray glitter bits.  The shimmers shine more 'sparkly' in the store lighting which makes it look a lot more shimmery, but in normal 'layman' lighting, natural daylight, I find the shimmer subtle enough to impart a beautiful glowy finish to the skin.  And if you are fair like me, it also gives some color to the face, for example you can use it to touch up a blush, add some dimensional to your cheeks, instead of just applying as a highlighter. 
It has a pale peachy tan and pink base - not the usual pale beige-y tones that most face highlighters come in.  This is what makes this product 'unique'  - though I can think of a couple of potential (other high-end) dupes in my collection to compare with.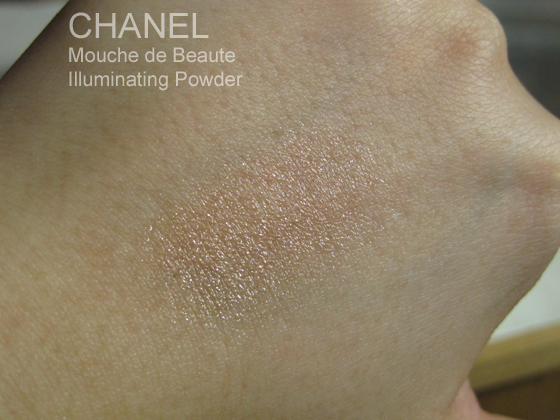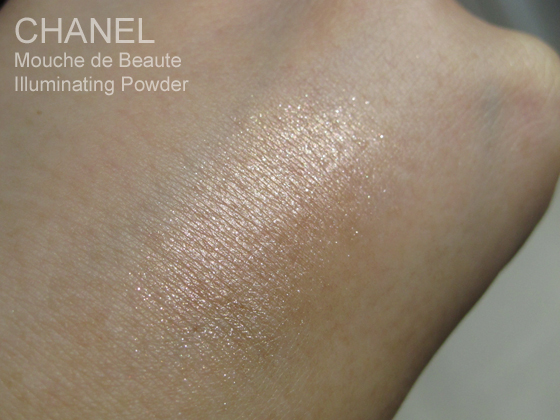 A slightly blurred shot to show off the multi-colored bits.  This is truly really beautiful.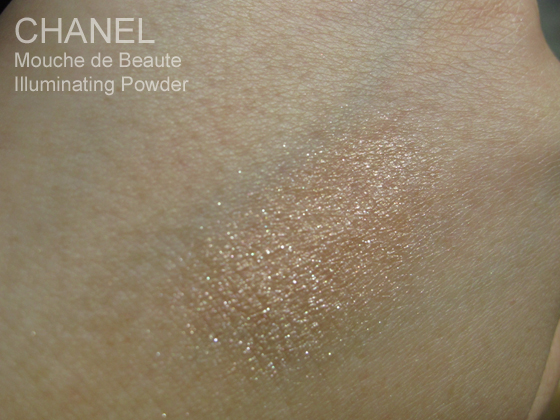 and one more shot: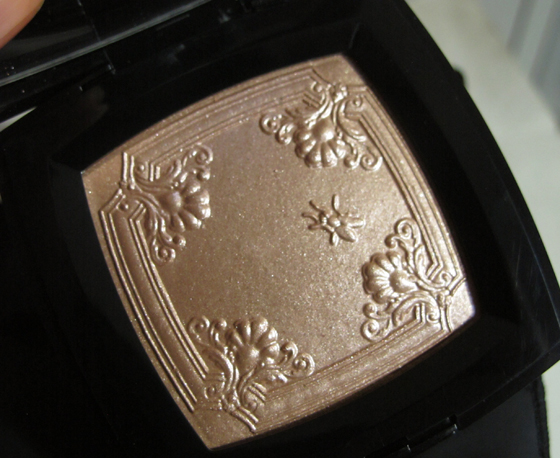 The compact comes in a pouch with an elastic strap that secures the flap, and inside there is a pocket which holds the sponge tip applicator for the face.  Cafe makeup describes the powder as a 'gelee' type, so I guess that explains the sponge tip applicator.  I would prolly use a brush to pick up the product though.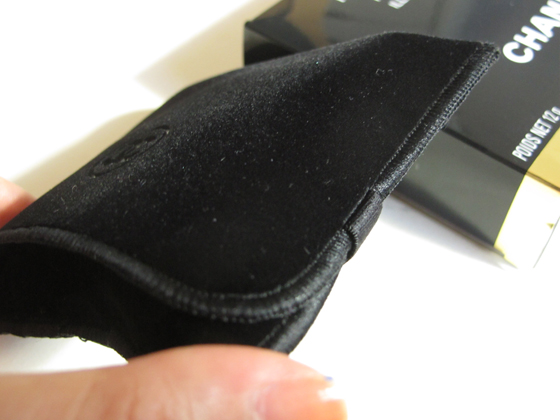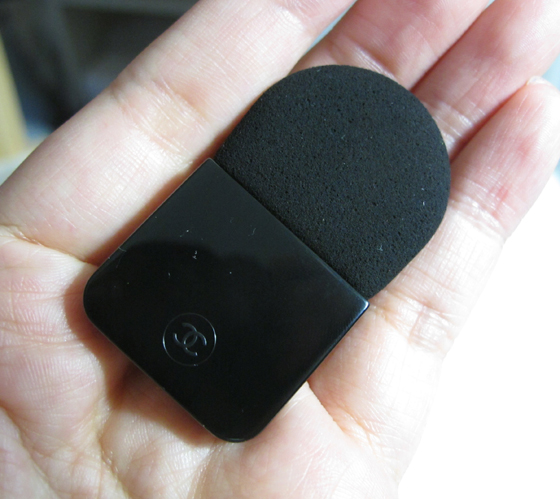 I highly recommend you checking out this illumination powder.  You will love it. 
Hope the swatches are helpful, and thanks for looking!