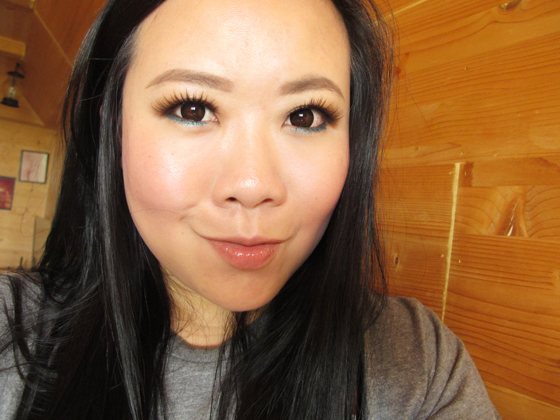 Hi!
I did a look with the Urban Decay Naked Basics palette today - if you are a matte shadows lover, you need this palette!   I went for a soft smokey look, with a pop of color on the lower lids.  Love the end results.  The matte browns are very outstanding, though I wish the lighter shades have more variety, cos I can imagine how they might not really show up on some skintones.. 
The formula and consistency of these shadows are impressive.  They adhere to the eyelids very well, and the minor fallout I experienced isn't much of a problem in my application. 
I did use a primer to help the colors stay on better, and true to color, as I always do with all my eyeshadows.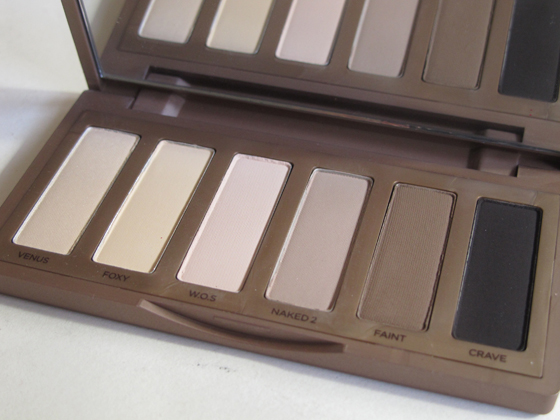 Colors used: 

1. I applied on the brow bone - Venus - to softly highlight the area, using a fluffy brush.  The color went on smoothly and I like the satin finish. 
2. I applied the crease color next - using NAKED 2 - this gives the eyes some definition before I apply my lid color.  I really like this color, it is kind of like MAC Omega & Wedge that sort of matte blending colors - I used a larger fluffy brush for this step. 
3. On the lids, I used Faint - it is a very rich brown darker than it looks in the pan after I applied on the lids.  There was some fallout with this color, but I dusted off the fallout with a face brush.  I layered it on to intensify the color. 
4. I used a gel liner to define my eyes.  And then set it with Crave, a super jet matte black.  This step is optional, but I just wanted to try out the color. 
5. I tight lined my lower lids with Urban Decay 24/7 glide on shadow in the color Rehab, and further down my lower lids, I used a teal metallic liner to give the look an 'interesting' touch.   Teal liners seem to be really in this Spring, apart from all the girly pinks.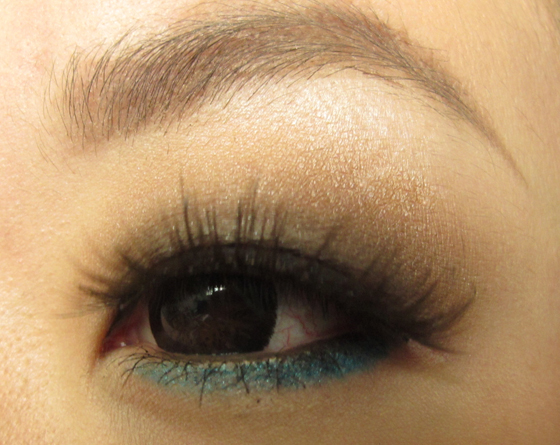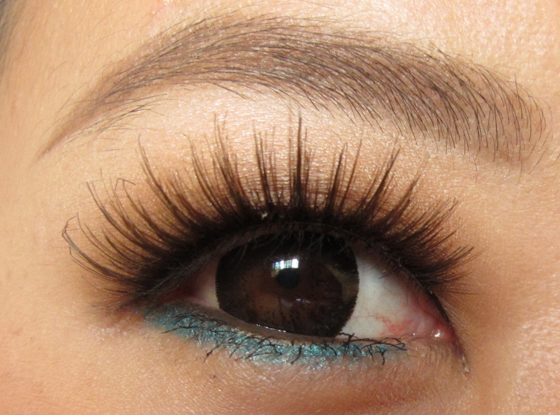 More pictures: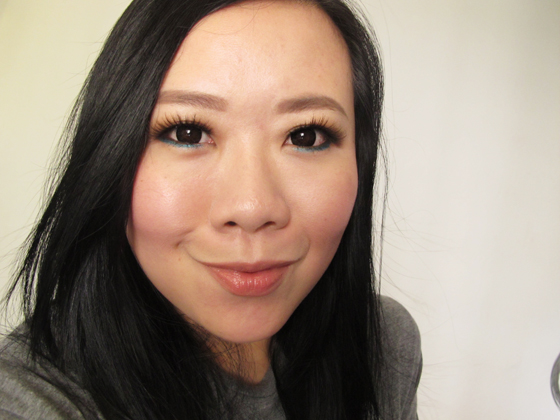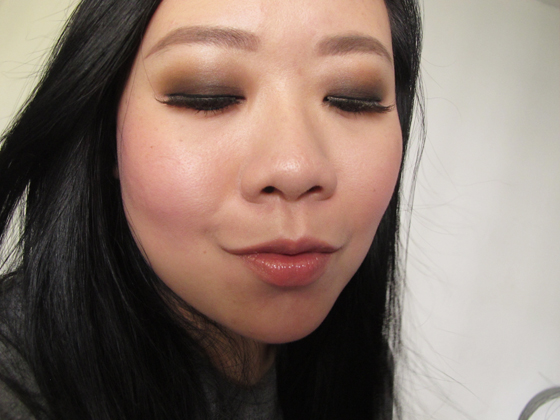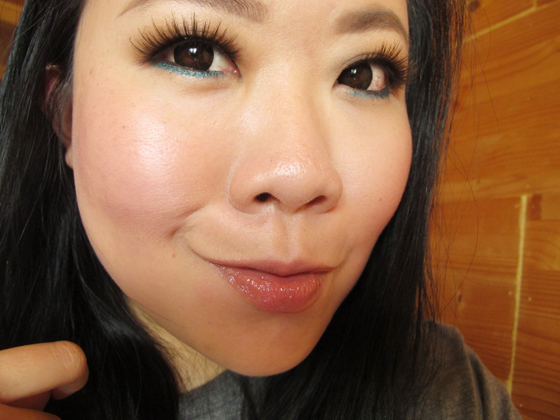 and a crazy face hahaha!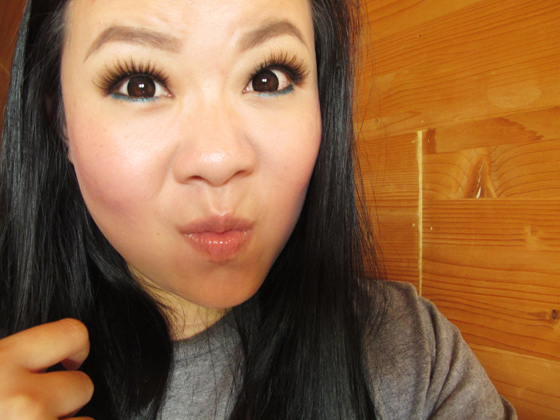 All products used: 
Face - cle de peau beaute Brightening Enhancing Base (out in March), Urban Decay Naked Foundation, set with Diorsnow fresh reveal color correcting powder
Concealer - cle de peau beaute concealer 
Cheeks - Shiseido bronzer 02, Tarte Amazonian clay blush Fantastic
Eyes - NARS primer, Urban Decay NAKED Basics palette (colors as stated above) 
Liners - Bobbi Brown gel liner Black Ink, Makeup Store Ocean Breeze (out in March), Urban Decay 24/7 glide on shadow pencil Rehab 
Lashes - Shu Uemura farfarlina 
Lips - Chanel Glossimer Sweet Beige
Hope you find this entry helpful!  
thanks for reading!