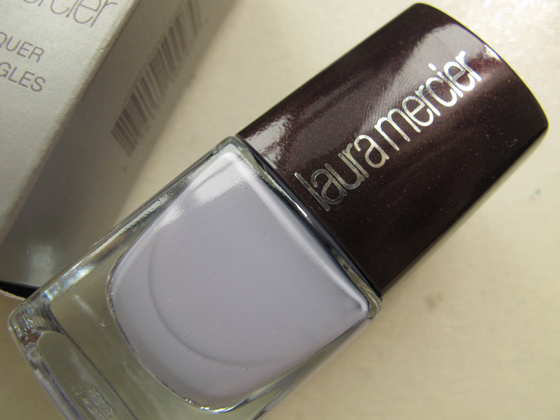 Hi hi!
This entry features Laura Mercier's Lavender Cloud which is released with their previous summer (2012) collection.  It is a beautiful milky pastel lavender shade.  The formula is very creamy and smooth, and I applied two coats here for full intensity.   I think we need more Laura Mercier polishes to be available here.  (this was purchased in Taiwan) My gf has loaned this to me to play with and try out.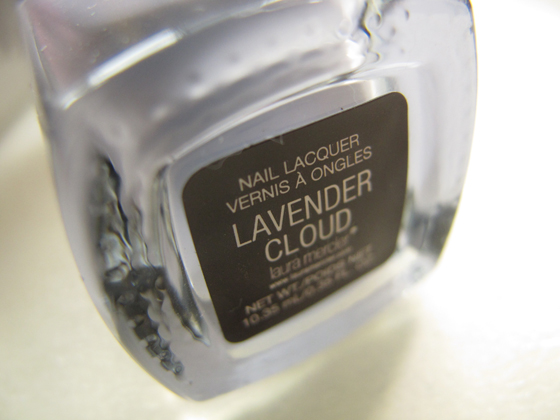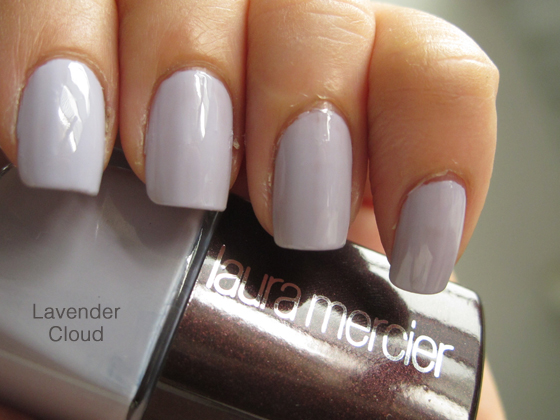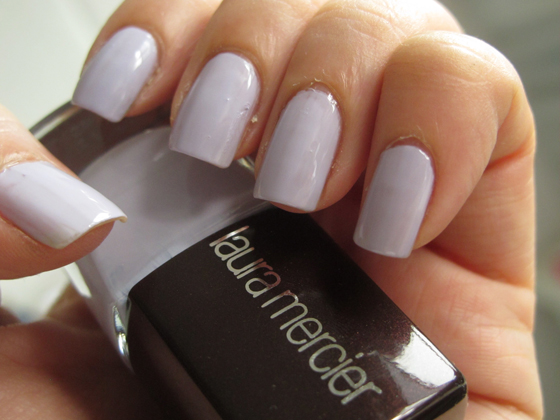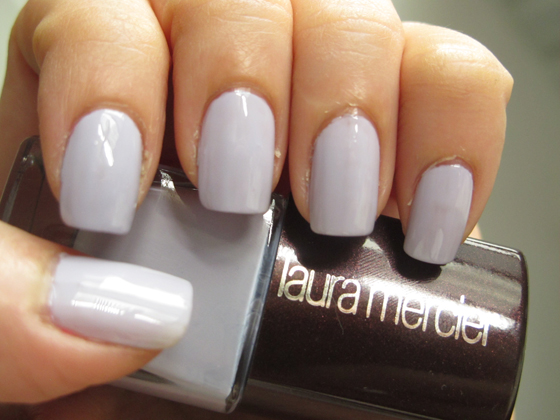 While it's really pretty, it is not entirely unique, and you can find lots of Essie & OPI dupes.  :)  
Hope this is helpful, and thanks for looking!