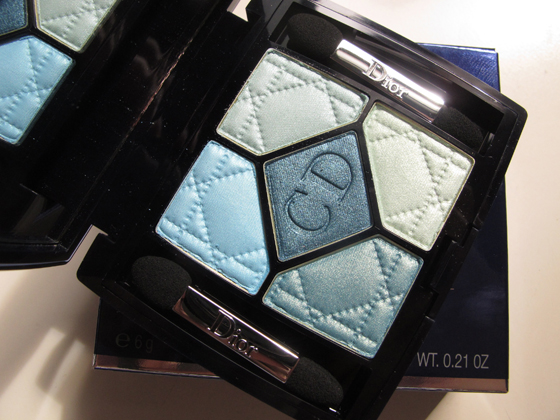 Hi hi!
This just arrived, and I am posting the swatches at this point.  Might follow up with an LOTD, depending on my schedule... but this is part of the Dior Summer 2013 collection - in 374 Blue Lagoon.  There's another quint released with this collection, and you can click on my previous entry for more pictures and information. 
The palette is beautiful, and if you have a weakness for the shades of blue and teal in this quint, you kind of need to get this soon.  I am not much of a blue/teal fan as far as makeup colours go, but I do see myself enjoying the two darkest metallic shades in this quint.  
Here are some close up of the quint: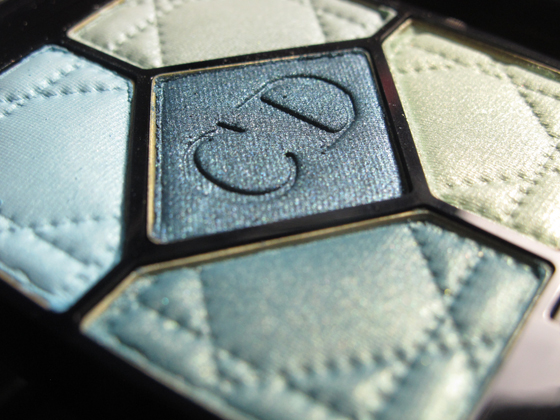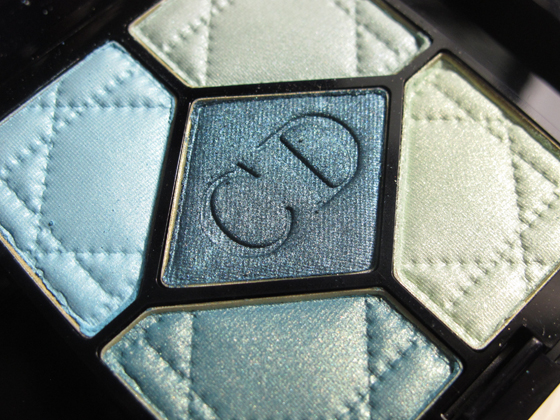 Swatches:

The top right shade (shown here in the middle among the five shades) is quite pale and sheer, but the rest of the colors have pretty good payoff.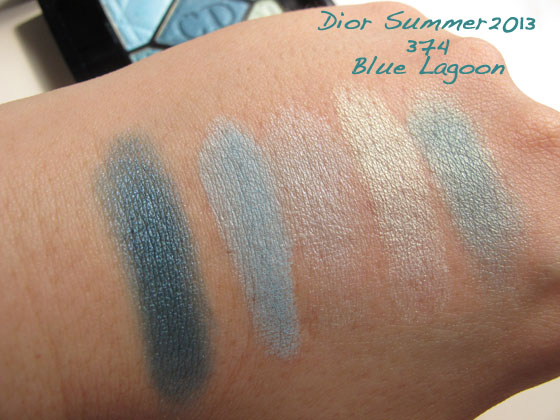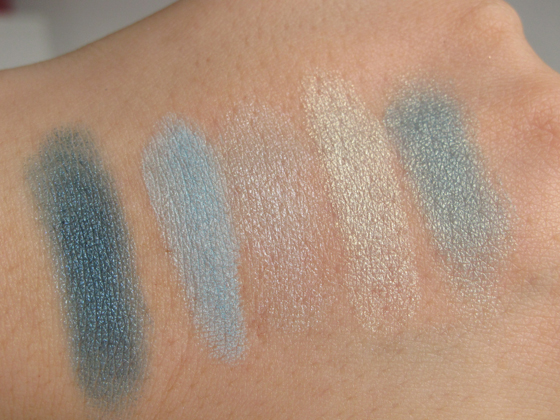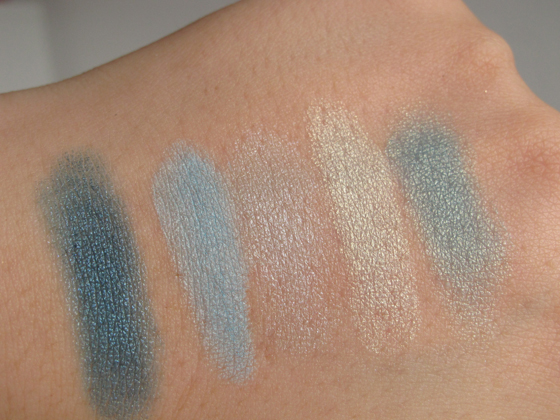 The quint retails for $90 each, and is currently available at all Dior counters. 
Hope these swatches have been helpful, and thanks for reading!