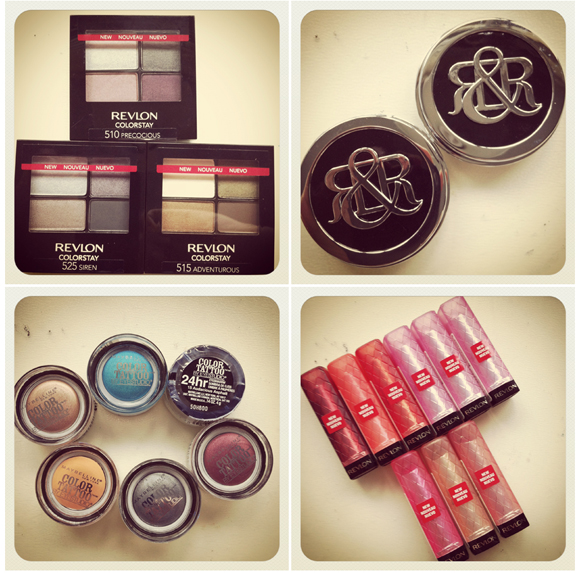 A couple of weeks back, a very lovely reader, Kay, offered to do a swap with me, and this is what happened.  I just want to thank her again, very very much, super fast and efficient.  Her package is currently on its way to her right now.  It's an unusual sort of swap, because we both asked for very specifc items.  I was trying to be very very good...  and so....obviously not everything is mine, I got 2 more girls to take part in this swap with me, so we can help one another get everything that was needed.
She also very very kindly included two brand new Rock & Republic eyeshadows in the package, I have never tried R&R before, so I am really quite excited to check these out!
Many Revlon goodies, some of the Lip Butter - we just happened to choose shades which are not available here in Sg.  New Revlon eyeshadow quads.  And also the LATEST Maybelline Color Tattoo eyeshadows!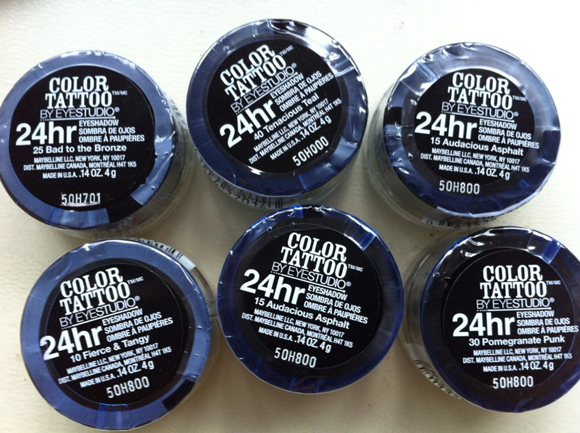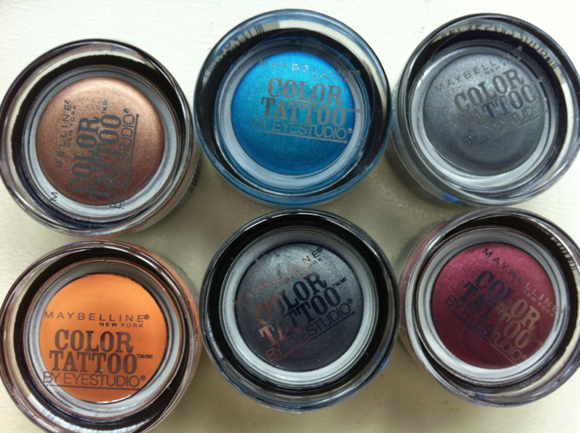 Will do a swatch/ comparison entry by product name in the next few entries.
Special thanks again to Kay! :)
Thanks for looking!