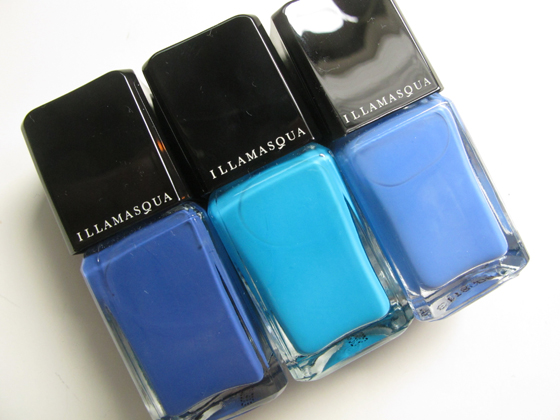 Here's Part 2 of my Illamasqua polishes swatches - all the blues and purples - 90% of my illamasqua polishes have excellent formula, I don't think there's any one which I own that isn't creamy and pigmented, unless they are meant to be shimmery sheer topcoats or jelly formula. 
Do note that my Canon camera is totally blinded by these vibrant shades, and after Cameo, I had to use my iphone5 for a more true to life color results. 
All swatches here are shown with 2 coats, no top coat, no base coat. 
Here we have Cameo (which together with Noble, used to be Sephora exclusive until they are recently available at the Illamasqua website).  This is a cornflower blue, which isn't too 'stark' it is very opaque with a soft finish, if you know what I mean.  No staining.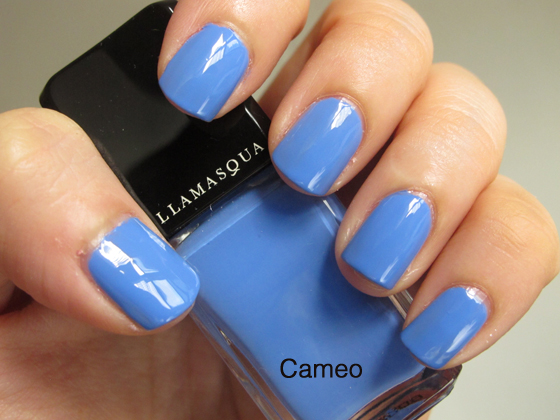 a truer color payoff of Cameo in this angle.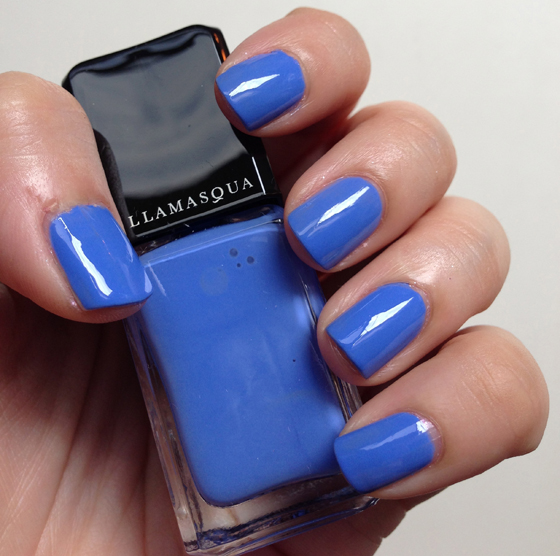 Next is Force - a brilliant shade of deep purple+navy or blurple as some nailpolish bloggers say (I can't decide) with just the faintest hint of a muted grey tone.  In pictures it is showing very purple, and no grey at all. Quite hard to get a good shot.  The formula is excellent, a one coater, though I applied two here to show the finish. 
This didn't stain my nails after removal.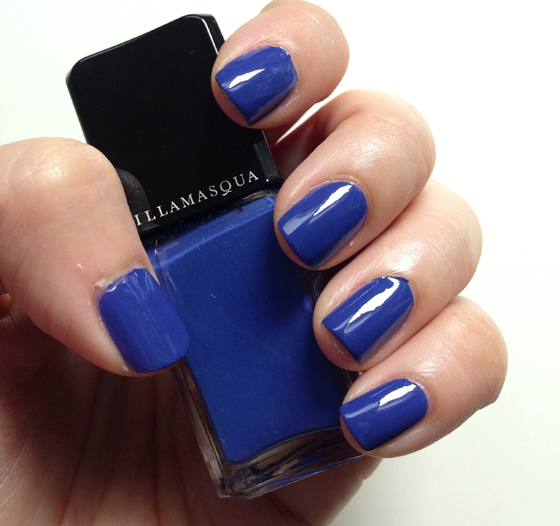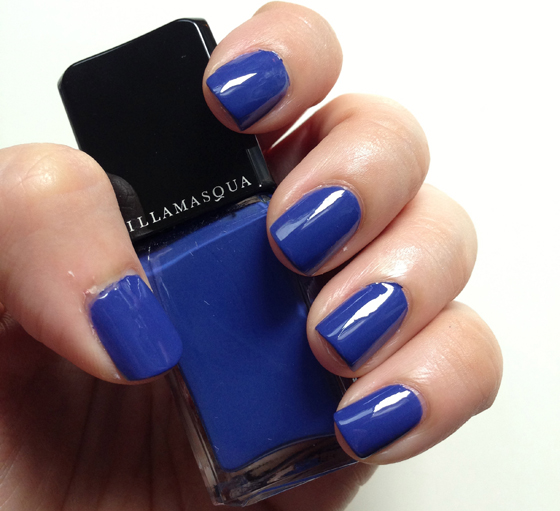 Lastly, we have Noble - which is a bright cyan blue which seems to pop out from the photo below, right? 
Love the formula and consistency, and how bright it looks (best on short nails) but it stains like mad upon removal.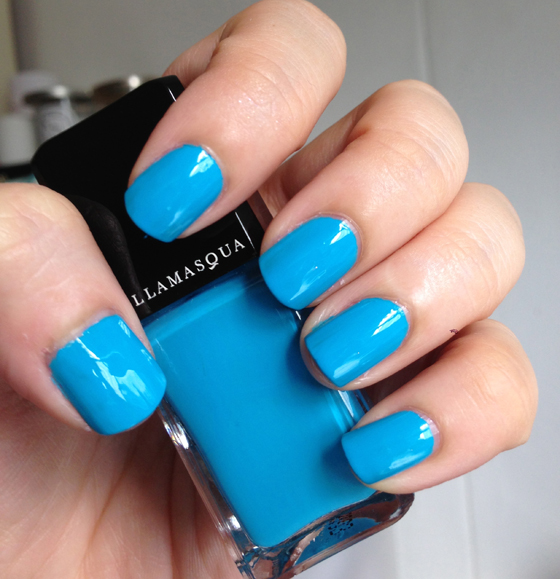 That's all for now, and thanks for looking!