I bought these illamasqua goodies from a "blink and you will miss it" spree organised by MissJo-Spree [thanks to Hydaia & Joanna!!], because there was a 25% code going on, which means mega savings on these goodies!  I get really excited by illamasqua hauling, because they are rather hard to come by, and they always have such unique shades which appeal to me.   And I also appreciate the artwork on their packaging, just check out the sketches on the box above there.
You can buy illamasqua products here [they ship internationally for a flat rate of 8.50 pounds]
And that's the only thing I got from their latest TOXIC NATURE collection - the Nail Varnish Duo.
Stagnate - Grey Mauve
Radium - Acidic Lime, shimmer finish ** LOVE at first swatch!!!
Two more nail polish [that's when I realised the initial 15% became 25% hahaha]
Brigitte - JUICY hot pink * NOW I KNOW WHY JUICY -- they should describe it as JELLY.
I am waiting for Brigitte to grow on me, it looks more like a juicy jelly red instead of hot pink :)
Collide - Bright Neon Pink
I don't think it is THAT bright, but it is definitely neon.  And it looks like it might dry a dull finish.  Weird formulation.
And one more blush to the collection - this time, a peachy one.
LOVER - Soft apricot, matte finish
If you are new to Illamasqua, and you want to try them out, I highly recommend going for their blushes first...followed by intense lipgloss, nail varnish, pigment, lipsticks...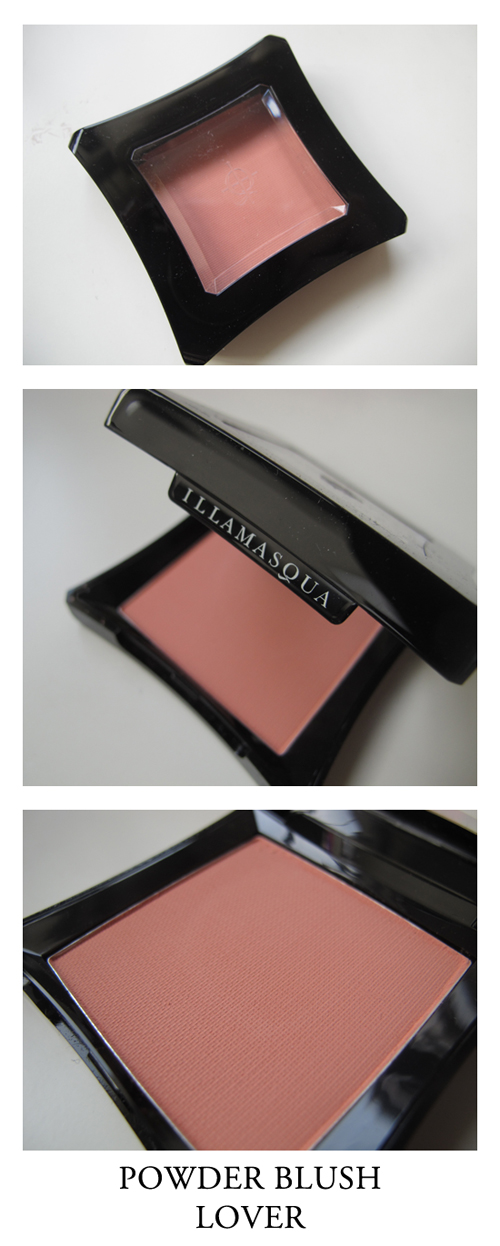 and one last item, because I have read reviews about this from Hazel and Christie.  Click HERE AND HERE for their reviews respectively.
Matte Primer - create a flawless base that lasts.
I am very excited with my new stuff, as always.  And I do like to take pictures, swatch products etc.  Too bad there have been instances of my pictures being 'stolen' on other splogs? or watever you call them.  I used to watermark my pictures, but they take time for me to 'stamp' each and every picture, and frankly, pictures with a watermark across or in a discreet corner is just eyesore for me.  If you watermark across the whole picture, then what's the point of showing the product/ color, and if it's in a tiny corner, it can easily be cropped away, so what's the point?  I shall be shameless and take it that people find my pictures great enough for them to steal.  That said, however, I do hope that these 'thieves' at least ask permission? link back to my entry? and also just credit?  Yup, that's about my random rant.
Besides, the point of my blog is for me to ramble about makeup and beauty in general, I write and blog to 'record' what I am enjoying, buying, thinking of and sharing - not for the purpose of 'advertising' though I do realise inadvertently that might have become the effect when it comes to certain entries... but in any case, I just do what I like, what I can, and what I want.  Has always been this way, and will always be.
Just since I am being random - this is the bulk of my illamasqua products - I have the odd eyeshadow palette, pigment, lip products but mainly they are blushes and nail varnishes.
And here is a sneak preview of my face primers overview - I will also be including primers which I have used up before (and LOVE them still) even though they are not in my stash anymore.
That's all, and thanks for looking!