Hi hi!
Another set of goodies which I got from my US swap (I tell you, I think I have never been more excited by drugstore goodies!!!  Because I have seen/ heard such great things about them, and since they are priced so affordably, it never hurts to just give them a try).  And Revlon is slowly surely becoming the dupe central for great stuff that you find in higher end more pricey products.
These are new Revlon Colorstay eyeshadow quads - let me tell you my rationale for picking these colors - I wanted colors which are 'neutral' but not the usual earthy, bronzey, brown ones.  So I ended up with these.  And I think I did well.
The eyeshadows swatched quite pigmented - but a little dry in terms of texture.  Use a creamy eyeshadow base, and then pat these eyeshadows on top for best results.  I like how the colors look and show up.  Will definitely feature and review these in LOTDs soon soon soon - gasp I think I have a long list of 'Products to Feature in LOTDs promises' entries due!  :o
Photos & Swatches:
Note - I can't helo but notice how 'sloppy' the sides of the eyeshadows are pressed to the pan, if you know what I mean... making them look a little crumbly.  And the pans look a little wonky.  I swatched all the colors using the sponge tip applicators that come with the quad.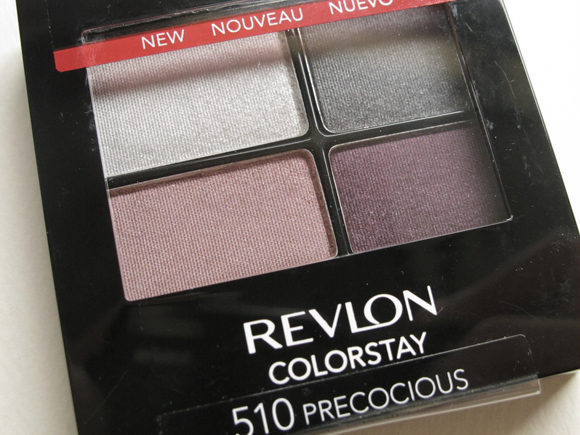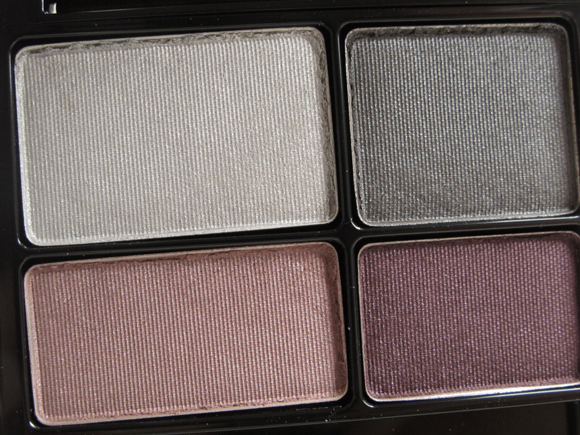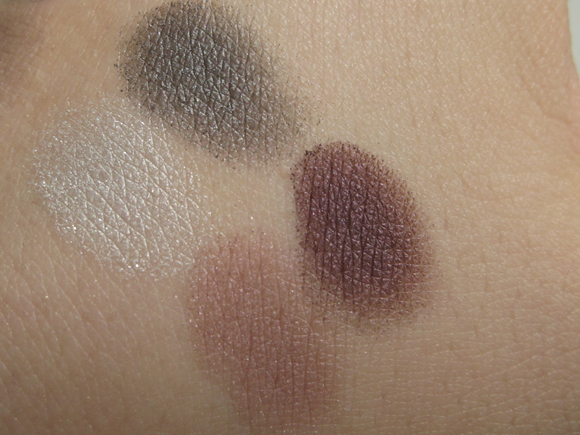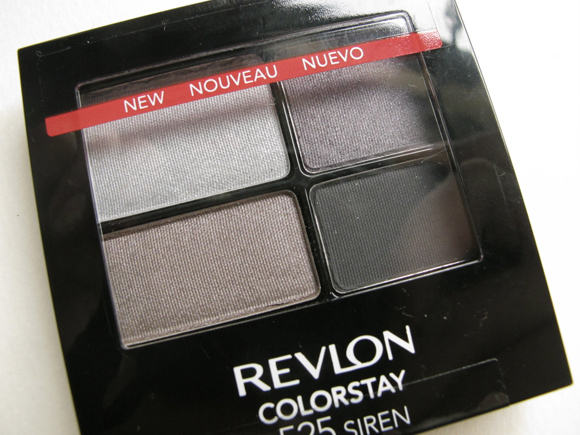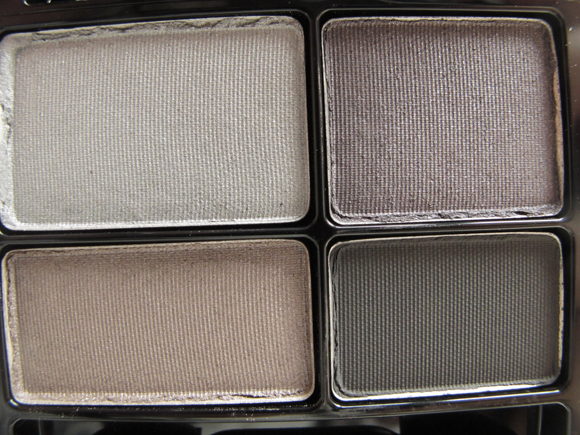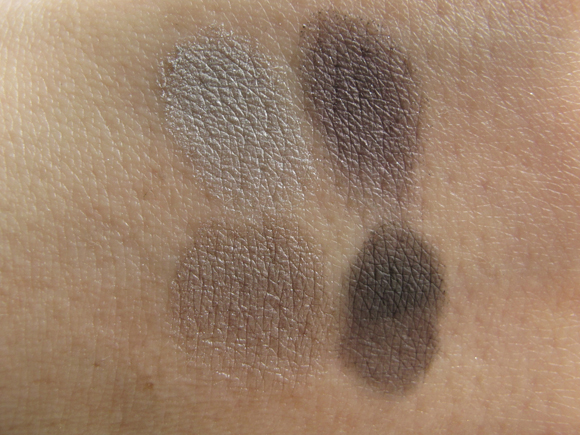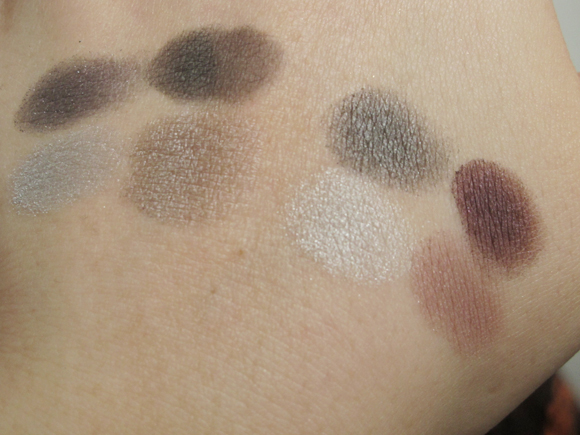 Hope this has been helpful, and thank you for looking!