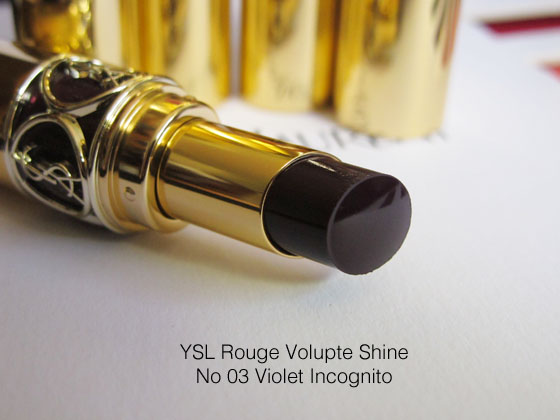 Hi hi! 
This is a quick look featuring one of the new YSL Rouge Volupte Shine in
No3 Violet Incognito
.  The new Rouge Volupte Shine lipsticks are already available at the YSL counter at Tangs and also at their store in Ion retailing for S$45 each.  These lipsticks have a high glossy finish, and have a semi-sheer consistency.  They are creamy, and goes onto the lips very smoothly.  I find them very moisturising and have a hydrating effect on me.  If you want a more opaque look than the current Rouge Volupte Sheer Candy, then the Shine series would be right up your alley.  
I was given 5 of these Rouge Volupte Shines..and first up, is the most dramatic shade - in Violet Incognito.  It is a deep blackberry shade, which shows up very wearable on me, I could have gone over a couple more times for a more intense look, but I probably swiped it twice across my lips, I applied it straight from the tube.  It can get a little streaky as with dark lip colors, so I used my finger to dab and even out the color. 
It is a very wearable and chic was to rock a deep dark berry shade - and definitely one of the standout shades in this collection.  In the tube it looks almost black, and just super sophisticated in my opinion.  I find that these last about 2 - 3 hours on me, they are not very lasting simply because of the very emolient and moisturising factor, but they are easy to apply, and I don't really have an issue with that.   You wil also find that other shades which I will be featuring in the next couple of days show up more creamy and opaque.  
For collection information, click on this entry here 
And for beautiful close up pictures of the five lipsticks, click here 
Swatches on my hand -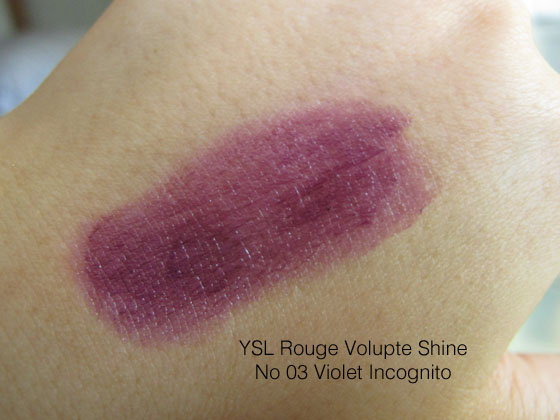 on my lips 


an overall look - I kept the rest of the face very neutral and clean as usual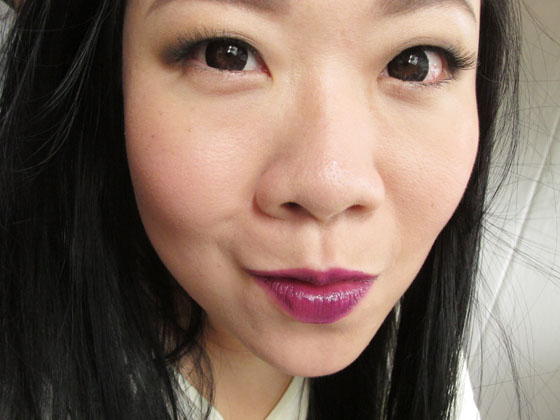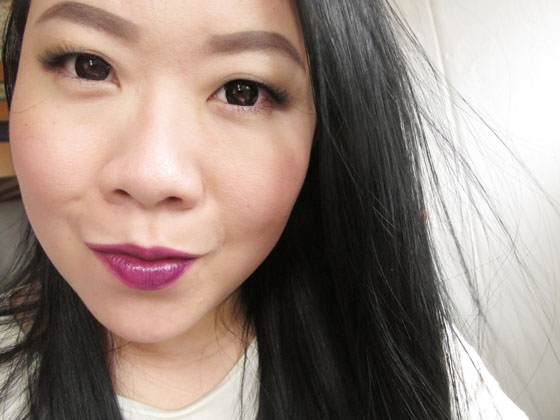 A quick recap of all the five colors swatched: