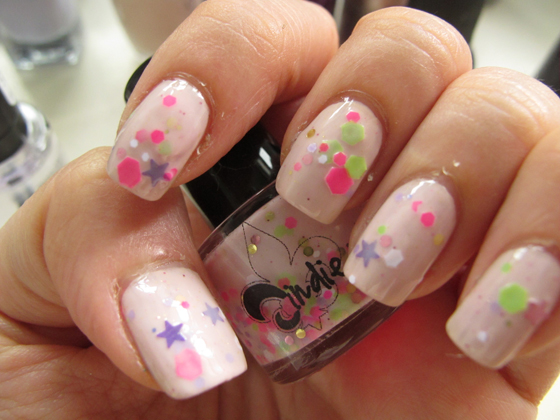 Hi hi!  
Here we have a super cute glitter polish by Jindie Nails, in an exclusive shade made for Meimei Signatures (link here!).  It's called Barbie is Dreaming. 
Color description:
 
A baby pink crelly base with neon pink and neon green glitters, purple and lavender stars, tiny white stars, pink and gold dots, pink sparkles, and various sizes of white hexes. 
I did apply this over a thin coat of a nude polish.  The glitter bits are really cool, and I love the combination of the soft and neon pieces.  They are a little hard to fish out, but totally worth that little extra bit of effort.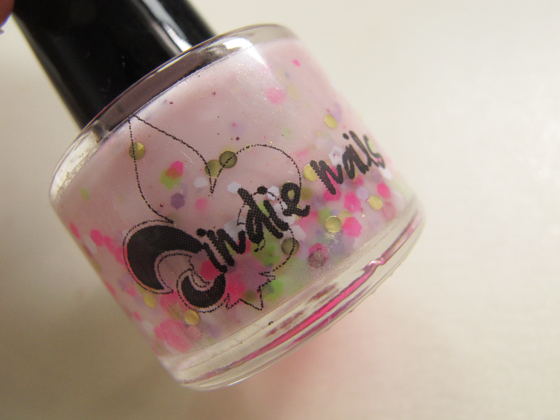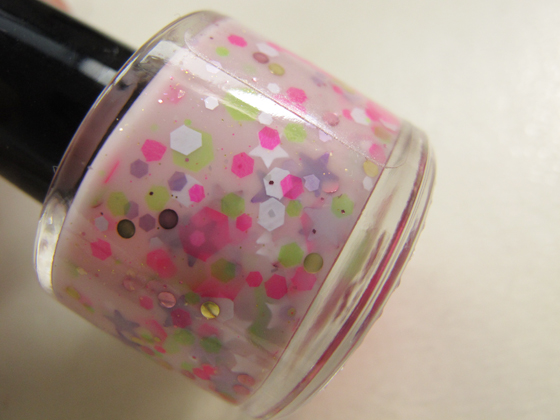 more swatches: 
I painted a thin layer of OPI Bare it in Trafaglar Square.  It is a little see-thru..but I didn't want to interfere with the crelly finish of the actual polish.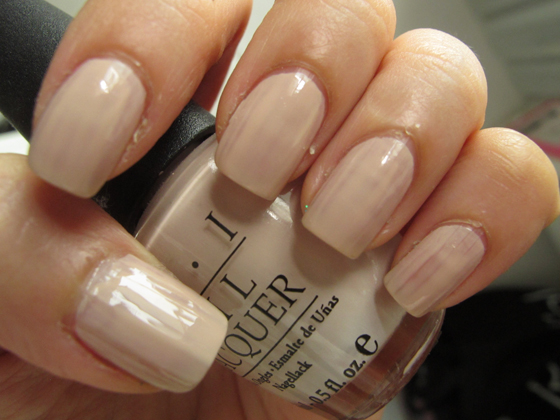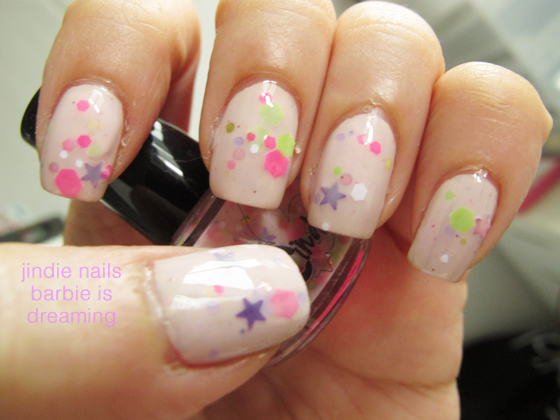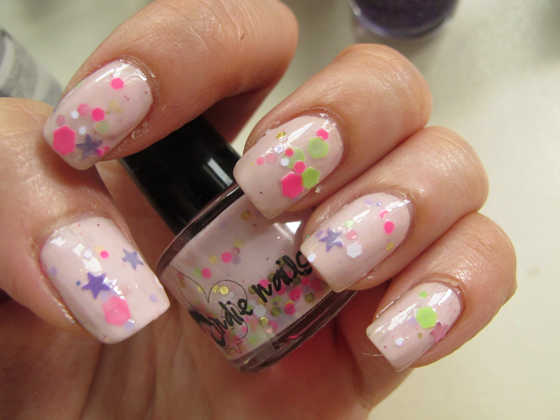 You can buy Jindie Nails polishes and more at Meimei Signatures.  (link here!)
Shown here is a sample bottle for my review purposes.  It comes in the usual 15ml size bottle, and retails for S$16 each.  
Hope these swatches are helpful, and thanks for reading!