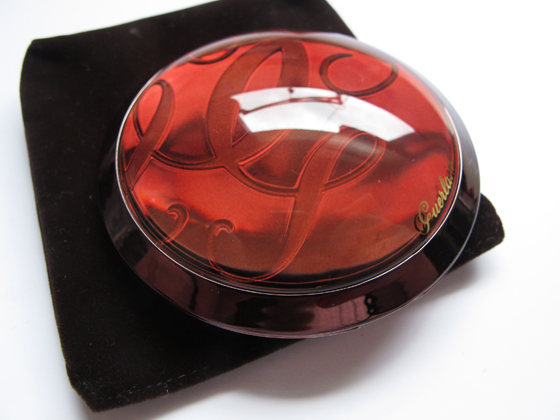 hi hi!
So excited to share this with you!  When I saw images for Guerlain's four seasons bronzing powders - I know I want at least one of them!  I know they are not exactly new (it's actually new shade additions to their existing range) - but there's just something so luxe about the look of these powders...and I just need to own one to try out.  Generally I love Guerlain cheek products - and that's the category of products that I own most from the brand, they always smell so nice, and look so pretty! 
I was even more excited, and super stoked when I was GIFTED this lovely amazing bronzer by my recent lovelies - Mabel, Eliza and Sara - we met up for dinner and catching up (ahem shopping shopping) last Friday, and after dinner, they popped this Guerlain bag on the table, and I was still oblivious to what was going on...cos come on, my bday was over 3 weeks ago, and even I am not so shameless as to think it is a belated pressie, but it is indeed, and I was just super super touched by their thoughtfulness - and being so spot on in picking out the exact item on my lemming list!   So thank you very much girls!!  :) 
So here we have, behold the beauty of the Guerlain Four Seasons Bronzing Powder in the shade 00 Nude. 
It comes in its own velvet pouch, and doesn't have a brush... the compact has a dome shaped cover, and the feel of the compact is quite heavy.  
It is really luxe and just super awesome!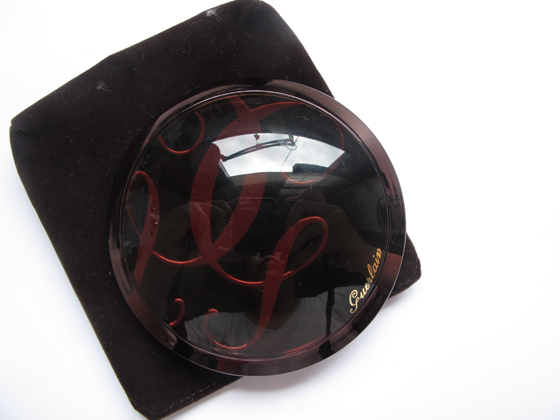 The powder is super smooth- and 00 Nude is the lightest shade among this range.  There's a pink shade there which I would pull of as a blush.  The other shades are really great for me, subtle enough to add warmth and dimension, and just a really great overall complexion enhancer. 
Have you smelled this bronzer before?  I love the scent on it!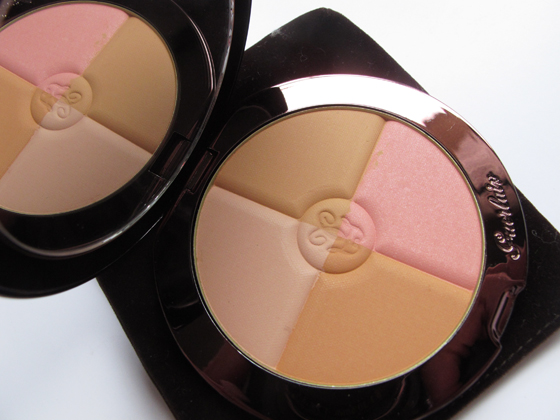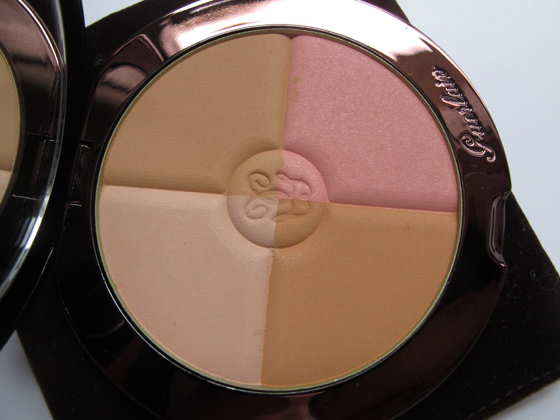 Swatches - 
All four shades swatch very soft matte, and are very finely milled, as you can see from the pictures.   Note that my face after base makeup is slightly lighter than the back of my hand...and the colors would actually turn out more on my actual face color.  
In terms of pigmentation, it is very soft, and easy to build up.  00 Nude is for those who are very light to light complexion.  Anything more than a MAC NC15-20 would not find this shade very useful on them, and would find the 5 other shades better (there's even one which is very tanned, called Ebony that comes with a red quadrant!).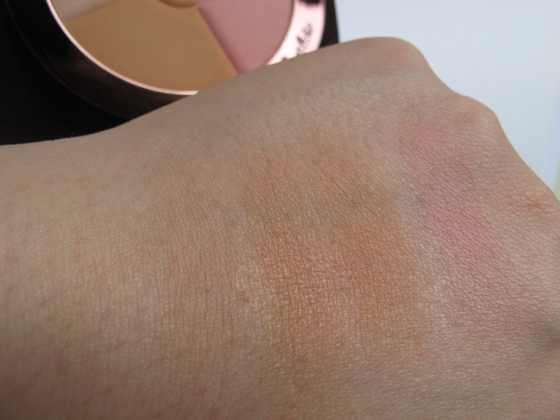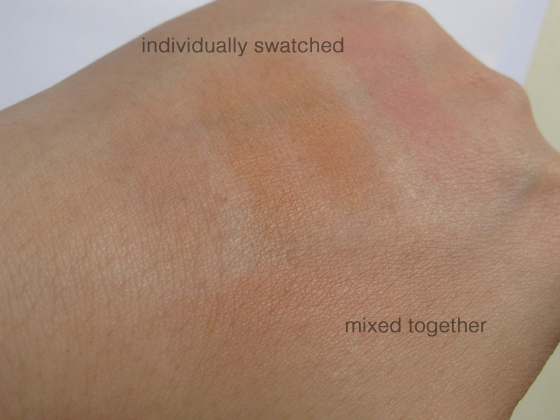 I would compare this Guerlain 4 seasons bronzing powder to one of my all time fave everyday-easy to slap on- bronzer --- which are my Diorskin Nude Tan Healthy Glow powder (from last summer release) in the shades 001 Aurora and 003 Zenith.  If you miss out on those, definitely check out the Guerlain ones.  They are very very similar. 
I will most probably feature and compare everything in a later entry.. I just need more time to just sit and play makeup and take pictures...but that's really impossible at the moment.  But I do want to share photos and swatches quickly right now before another busy week begins! 
Thanks for looking!