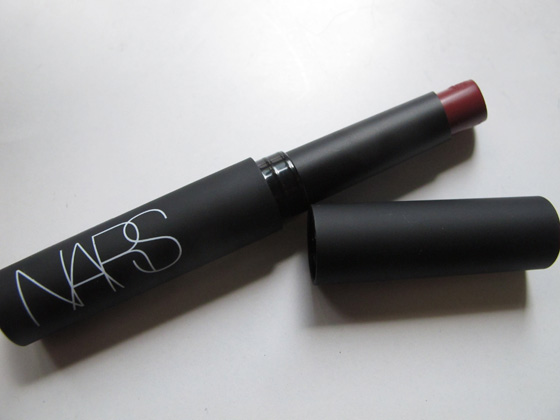 I had received NARS Amsterdam as part of the door gift at the party last week.  Amsterdam is a pure matte lipstick, released as part of the NARS 2012 Fall makeup collection.  It is a deep brownish red.  It is matte and very smooth, and definitely not drying at all.  It reminds me of Chanel Rouge Allure Velvet range... that velvety smooth matte finish. 
NARS lipsticks retail for S$38 at their newly opened store at Tangs Orchard.. (oh how good it feels to say that!). 
I have several of the pure matte lipsticks, and they all last pretty decently on my lips.  It is easy to use without any lipliner. 
If you want to wear a red lippy, and don't want something too screaming bright, I think Amsterdam is a very safe and fall appropriate shade for you.  Besides, I have been seeing this deep brown red shade all over (some call it oxblood), and it seems to be the IT color this season. 
Click here to see Amsterdam on Temptalia, where it is given A+ in her review, and I totally agree.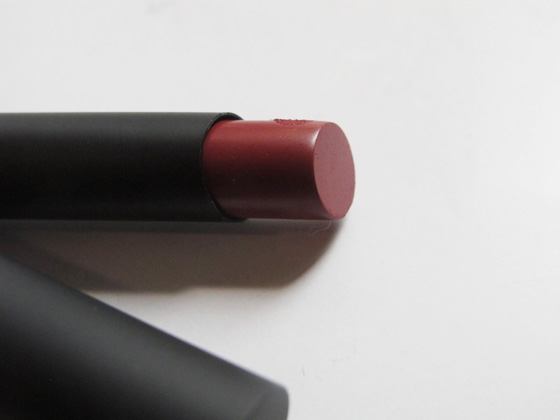 Swatches on my hands and lips 
The whole look - all products used listed at the end of this entry - highly recommend Amsterdam!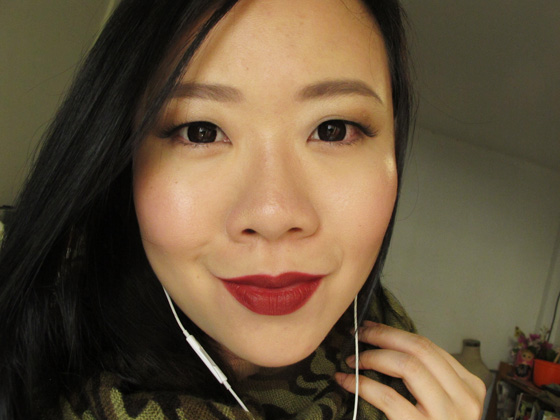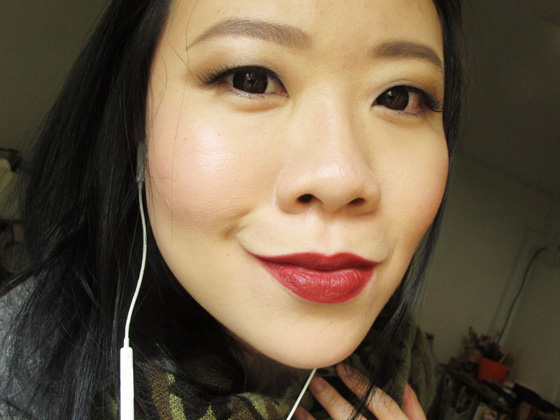 All products used:  (All NARS unless stated otherwise)
face - Sheer Glow foundation, Loose Powder 
cheeks - Multiples in Copacabana, and Angelika, Laguna bronzer 
lips - Pure matte lipstick Amsterdam
eyes - Primer, Eyeshadow singles in Abyssinia, Blondie, Lhasa, Larger than Life pencil liner Via Veneto
No concealer used. 
That's all, and thank you for reading!