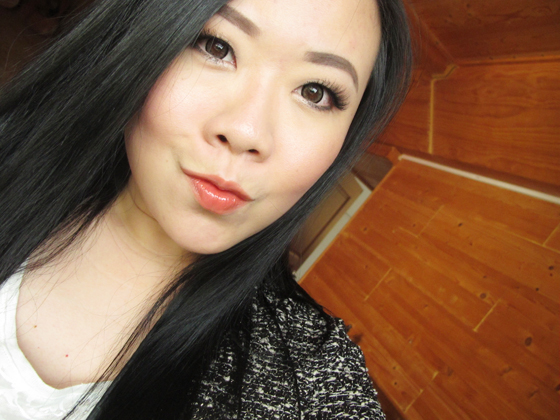 Hi hi!
This post is dedicated to my love for Burberry Midnight Brown eyeshadow.  I have this for quite sometime, and lately I keep reaching for it, and just literally slapping it all over my eyelids for a very quick smokey eyelook on the weekends.  It is so easy to blend, and just looks really flattering for me.  It is not too metallic, gives a good sheen and just blends itself out so well.  I would totally put this in my top 3 must have eyeshadows. 
(btw this post is also dedicated to a very kind reader - anonymous - who always leaves me comments about my 'duck lips': because there's going to be so many of my duck lips face pictures in this LOTD entry, isn't it awesome? Yay!) 
So anyway, back to this beautiful eyeshadow - It is a rather warm deep brown, and is super soft.  I usually just use my MAC217 brush to pick up the product, and apply it all over my lids.  When the eyeshadow is blended, it looks like a natural crease colour.  Then I would pat on more eyeshadow on the eyelids, to intensify the colour there, and to give more definition to the eyes. 
Close up and swatches below: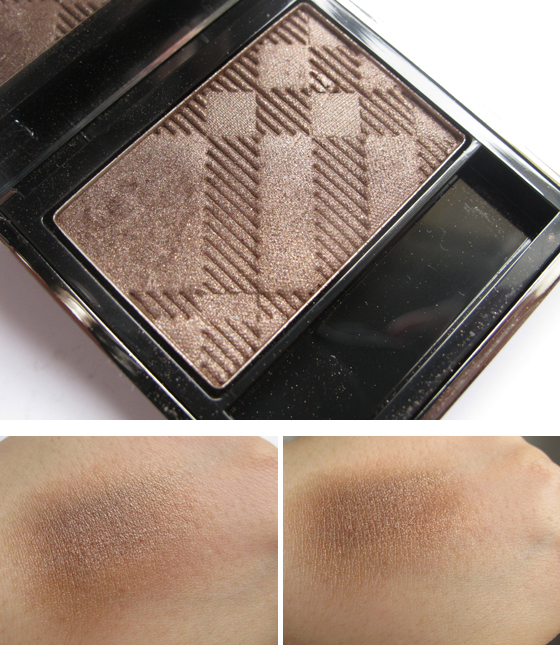 and the eyeshadow in action on my eyelids: 
See how softly it blends upwards?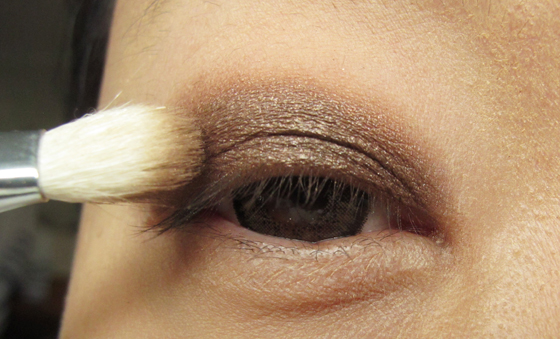 and a close up of my lipstick combo: 
Dior Delice lipstick & matching Delice lipgloss (my fave lately, it's a nice glossy smooth juicy orange!)  And the gloss contains the prettiest sparkles which can be seen in certain lighting. 
And lots of selfies duck face lips!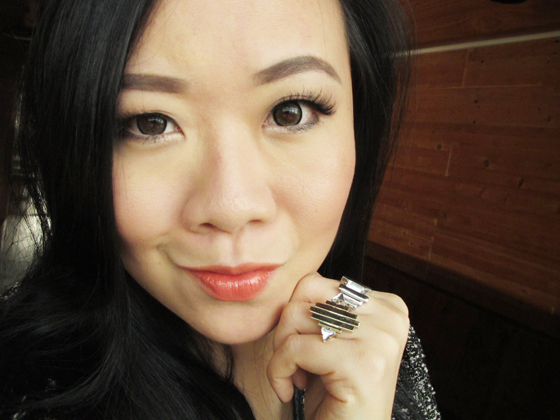 All products used: 
Face - MAQUiLLAGE Perfect BB Base, Giorgio Armani Maestro Fusion foundation, Chanel Natural Finish Loose Powder
Concealers - YSL Touche Eclat under the eyes, set with Benefit Powderflage, Laura Mercier Secret Camouflage 
Cheeks - Dior Skin Nude 003 Zenith bronzer, Dior Rosy Glow, Dior Skin Shimmer 001 to highlight
Brows - UD Naked Basics, Shu Uemura Brow Manicure Ash Brown
Lips - Dior Addict Extreme 433 Delice, Dior Addict Extreme Gloss Delice
Eyes - NARS Primer, Burberry Midnight Brown eyeshadow, and I used a little Pale Barley on the crease just for the heck of it.  But you really just need Midnight brown.  Lined my eyes with THREE pencils in 04 on upper lids, 07 on the lower lids. I also used Heavy Rotation liquid liner closer to my lashline.  Lashes are my own customised pair.  Brighten up the inner corner of my eyes with MUFE aqua pencil in 32E.  
Lenses - Blincon Choco Brown 
Clothes - white tee HM, tweedy cardi HM, rings HM  (ahaha purely coincidental!) 
Nails - Chanel Malice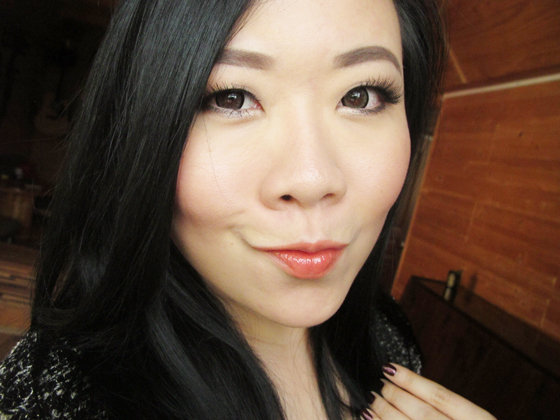 Found this behind the scenes in my camera roll... haha the things we do...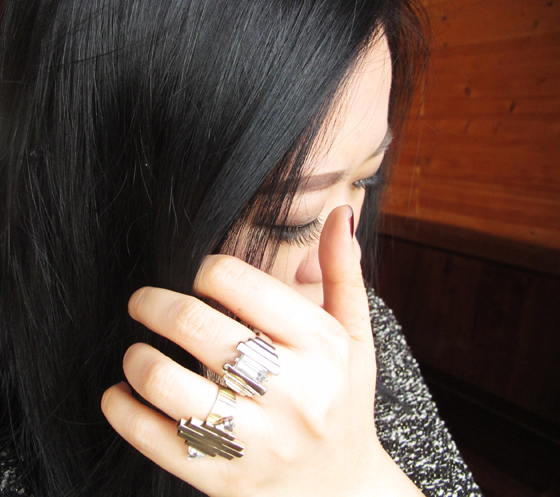 That's all, and thanks for looking!  
Happy Weekend!