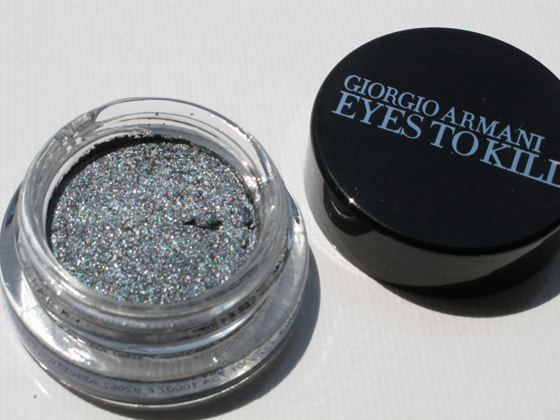 This was ordered directly from Barneys.com (they are still offering free intl shipping til end of the month, hurry up!).  Recently (is it for summer?) Giorgio Armani released a collection of 4 new shades of these ETKs, and of them all, Obsidian Grey caught my eyes - Obsidian Black was totally tempting me, but after seeing swatches and comparisons online, it looks too much of just a black for me to get it (and also considering that I already own 02 Lust Red and 13 Black, I don't need another black variety). 
Obsidian Grey is a beautiful dark metallic grey that is shot through with specks of teal, blue, green and some pink/purple bits.  It catches the light wonderfully, and is one of the more dimensional shades of the ETK range - they are all quite multi-dimensional but this is especially so.  I am glad I bought this.  It would make for a great smokey eyelook just on its own, and darken on the outer corners with #13 Black.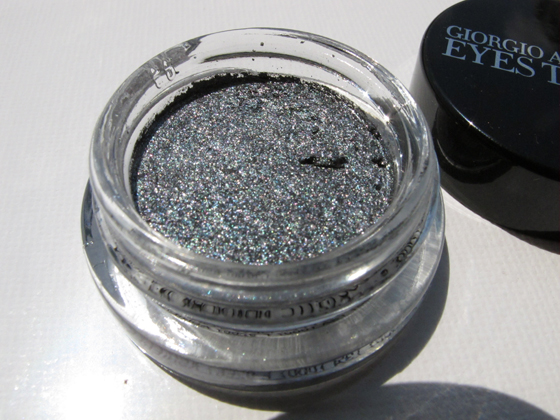 product description:
The formula is composed of an unprecedented association between binder elements and pearls that creates an exceptional luminosity depth and intensity of the eye color. Twenty four hour color wear, waterproof and sweat-proof, the Eyes to Kill eyeshadows slide on, stay on but wipe off in an instant. Applied wet or dry with fingers or a brush, the Color-Fil color matrix blend and layer endlessly without creasing or flaking.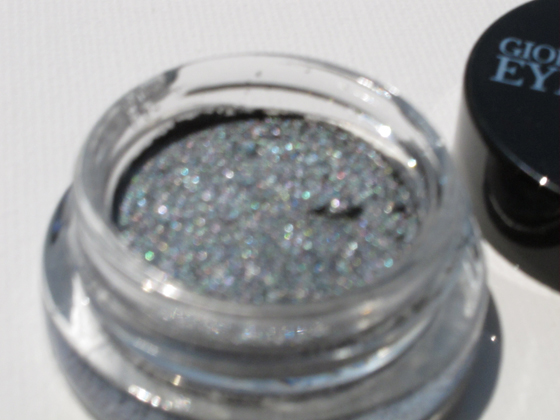 swatches
swatches in direct sunlight & indoor shade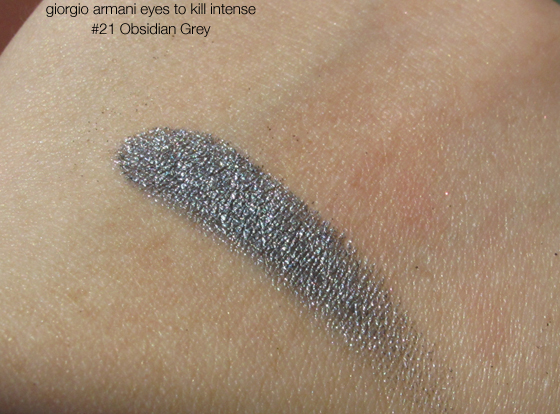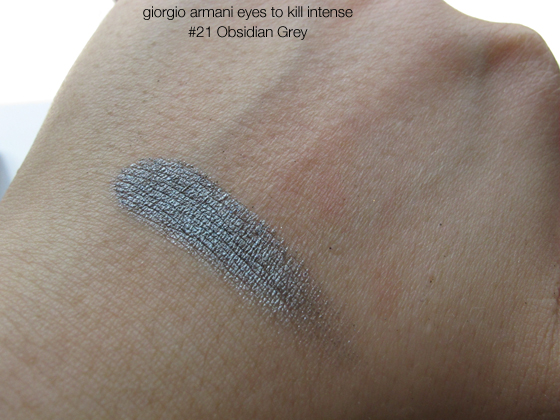 comparisons
Each ETK is unique in its distribution of colors, especially when you get those with 2 distinct shades in one pot, for example, #4 Pulp Fiction has a combination of red & dark grey hues, and some pots might have more red than grey, resulting in an overall pinkier/redder appearance, while others are mostly a grey metallic shade. The same goes for #3 Purpura, a combo of gold and purple. So, in comparing Pulp Fiction and Obsidian Grey - it really depends on each individual pot that you already own.  I think mine has quite a balanced combo of the red/pink shade and the grey shade, so the overall effect is quite a warm toned dark grey.  It is certainly nowhere near a dupe next to Obsidian Grey. 
I have placed Obsidian Grey together with a few grey/silver types for comparison's sake, so you get an idea of the different textures and finishes. 
The good thing is, ETKs are now readily available at our local DFS, so if you want a first hand swatch, you don't have to go overseas, or depend on photo swatches.  There is nothing quite like being able to play with them in person. I fell in love with them since the whole range first launched in March last year, and til now these are still the staples in my stash for whenever I want a fail-proof eyemakeup look.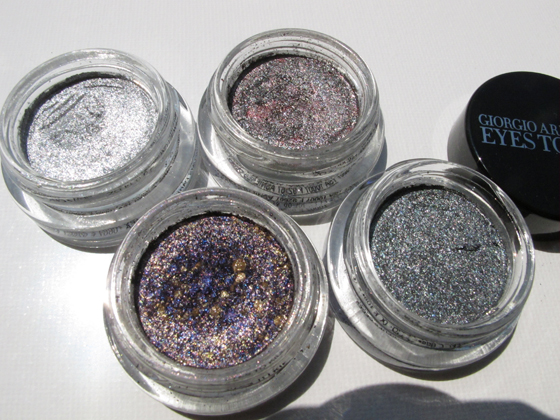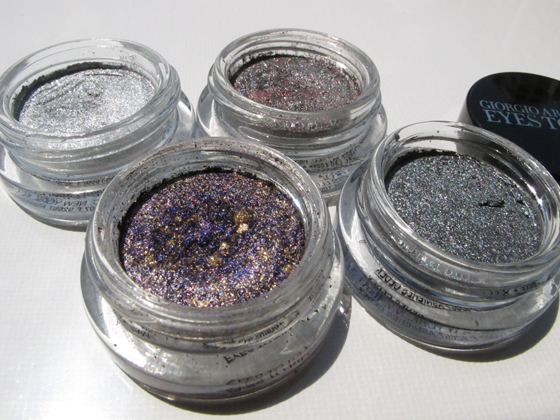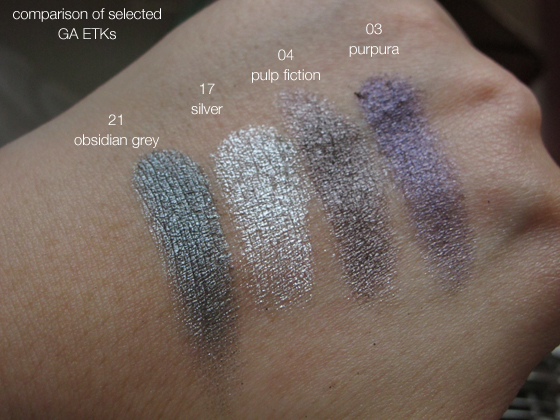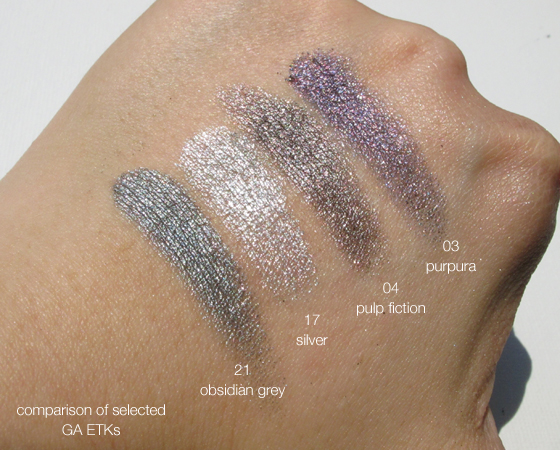 Hope this has been helpful, 
and thanks for looking!