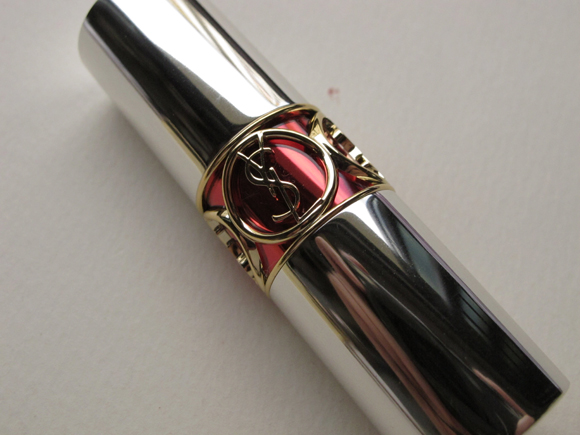 hi hi,
This YSL Volupte Sheer Candy is a birthday gift from my girlfriend, and the pictures have been lying in my drafts for more than a month.  Opps!
The packaging of the YSL Volupte is exactly the same as the regular Volupte, solid and intricate lipstick tubes, except that the Sheer Candy have a silver body as opposite to the regular gold Volupte package.
As the name of the product suggests, it is a very sheer and see thru lip product.  It is also one of the softest and creamier sheer lipsticks I have ever used.  Even though it is sheer, this particular shade gives  my lips a rather healthy looking reddish pink juicy looking lips.  My gf absolutely love this range of lipsticks from YSL, and it is easy to see why.  It's so extremely soft, and really conditions and keep your lips moist.
The Sheer Candy has the same creamy texture as the regular Volupte, except that it is sheer.
In terms of longevity, I would say this lasts about 2 hours, including some light eating and drinking.
Photos & swatches: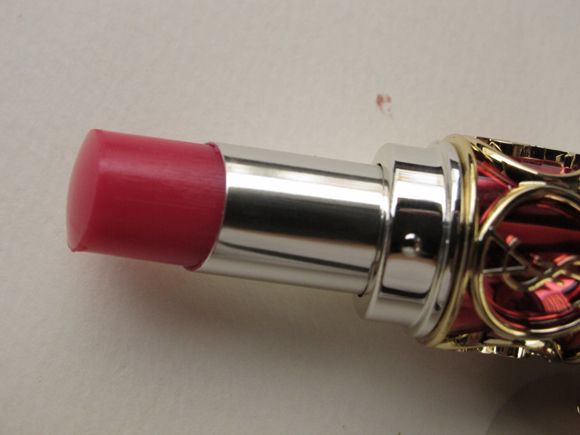 You can see here how shiny and jelly-like the actual lipstick is here:
as you can see, the color is very see-thru, but yet it imparts a very juicy and moist look to the mouth
I think you can also use it to make dryer lipsticks work better
All products used:
Face: Rachel_K cc cream (light), Guerlaine Papure Liquid Foundation, Lancome Teint Miracle Loose Powder
Concealer: Cle de Peau stick concealer
Eyes: base - Laura Mericer eye basics Flax, Chanel Epatant, Lids - Inglot 444 Pearl, Browbone highlight - Lunasol 04 Light Beige
Liners: MUFE Aqua Liners No 12 and No 15
Lips: YSL Volupte Sheer Candy #4
Cheeks: Dior Rosy Glow, Dior Aurora, RMK 15th Anniversary Cheek Palette
** Really like this LOTD, because of the greenish shimmery eyeshadow combination **
That's all, and thanks for looking!
Which is your fave YSL lipstick?