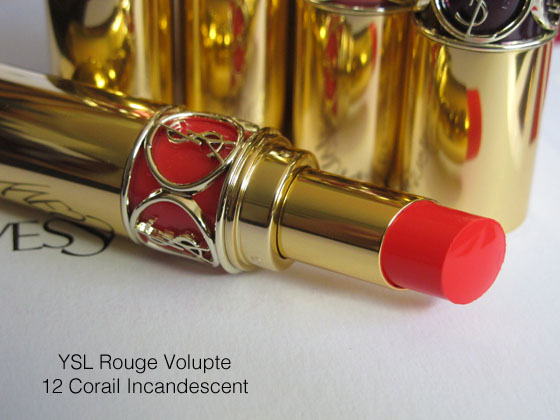 Hi hi!
This is a quick look featuring one of the new YSL Rouge Volupte Shine in No12 Corail Incandescent.  The new Rouge Volupte Shine lipsticks are already available at the YSL counter at Tangs and also at their store in Ion retailing for S$45 each.  These lipsticks have a high glossy finish, and have a semi-sheer consistency.  They are creamy, and goes onto the lips very smoothly.  I find them very moisturising and have a hydrating effect on me.  If you want a more opaque look than the current Rouge Volupte Sheer Candy, then the Shine series would be right up your alley.  </p> <p>
I was given 5 of these Rouge Volupte Shines..and here we have a bright coral pink - this can even pass off as a wearable red for beginners.  There is some pink, mostly a bright coral shade.  The color payoff on this particular shade is more opaque than the others.  It is very pretty, and great match for a soft neutral smokey eye look. </p> <p>
I find that these last about 2 - 3 hours on me, they are not very lasting simply because of the very emolient and moisturising factor, but they are easy to apply, and I don't really have an issue with that.   You wil also find that other shades which I will be featuring in the next couple of days show up more creamy and opaque. </p> <p>
For close ups of the five beautiful shades I have, 

click here

. </p> <p>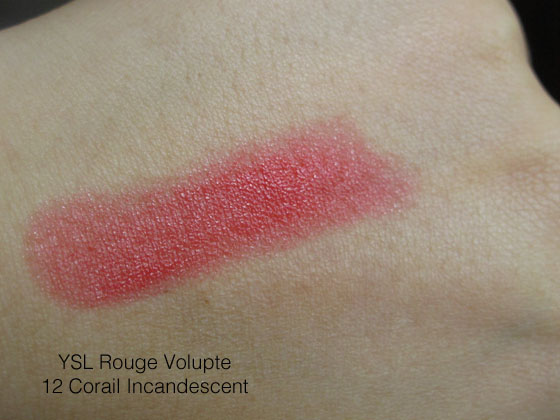 on my lips -


And overall look - this is what happens when you take pictures in front of a fan - hair goes EVERYWHERE.  haha.  Sorry!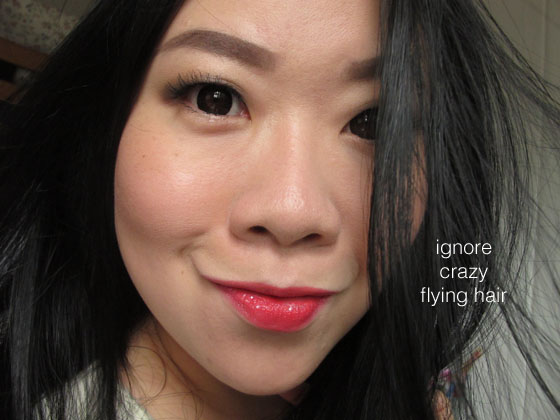 A quick round up of the 5 colors: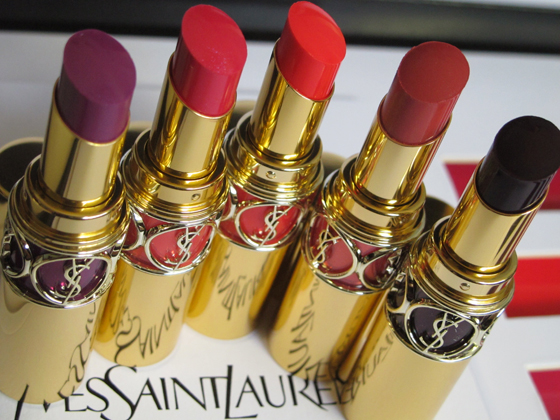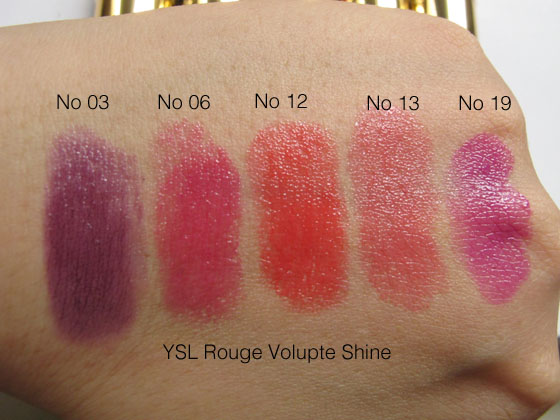 Hope you find this review helpful, and thank you for reading!