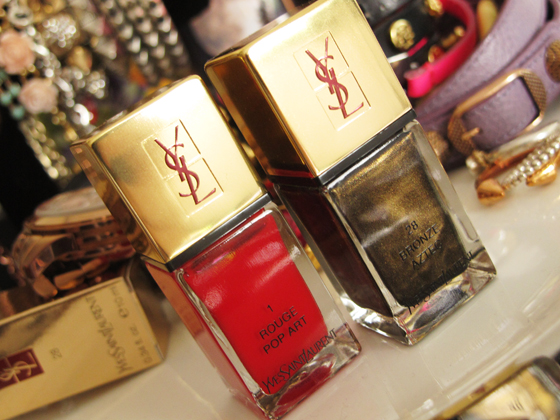 Hi hi!
This entry features a couple of YSL nail polishes... I have a few from their past limited edition collections, but I think these are the first ones I properly got from their permanent collection.  I selected a classic red (to match the Rouge Pur Couture in 01 Rouge Pop Art), and a metallic shade which is truly gorgeous. 
01 Rouge Pop Art is a gorgeous bold red.  I have countless red, but this is BOLD... it is blindingly bright, and the color is really beautiful.
28 Bronze Aztec is nothing like the name and the color in the bottle.  It is a blackened base with an olive golden sheen.  The shimmer are so fine, they are very very smooth.
Both look opaque in one coat, but I applied 2 for maximum pop in this pictures. 
Each YSl Nail Polish retails for $35, and you can get them from the YSL store at ION basement, or order directly from Tangs eStore.
Now... on to the details and swatches:
The bottle is sleek and square, I like the clean lines on the bottle.. and the names printed together.  
The cap is shiny but not fingerprint magnet type.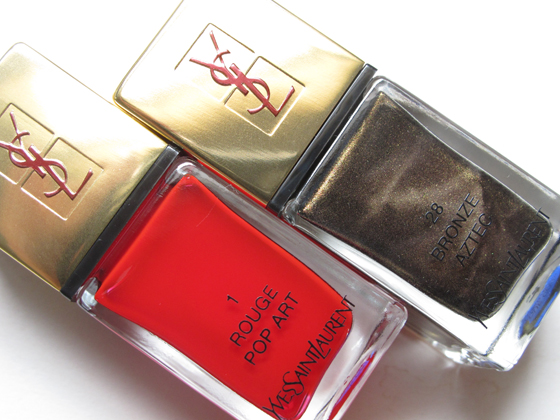 I love the brush most of all (besides the formula), it has a curved tip, and is quite flat.  This means that you can get perfect smooth lines at the base of your nails, because the curve actually fits the base of my nail shape.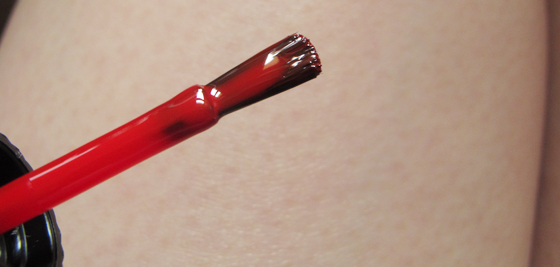 Swatches 
It is a little hard to capture the red without my camera going a little crazy, the red is that bright. 
I think this is best on short nails like mine.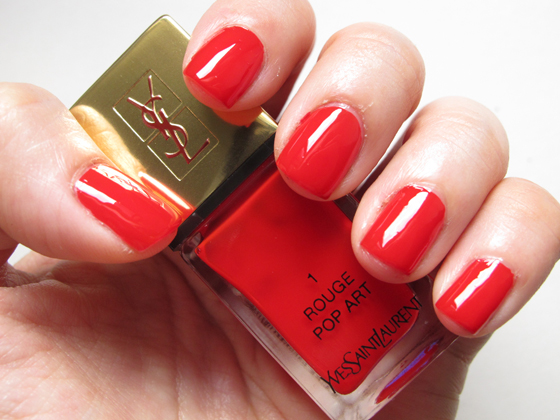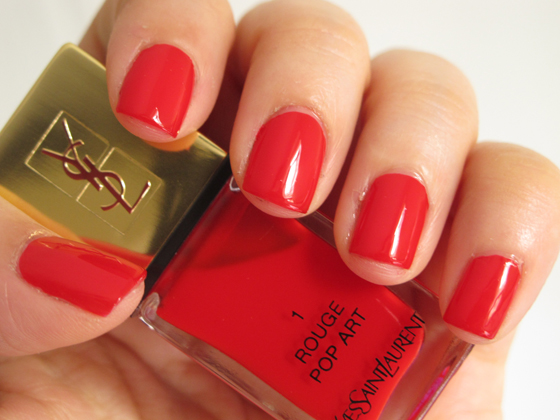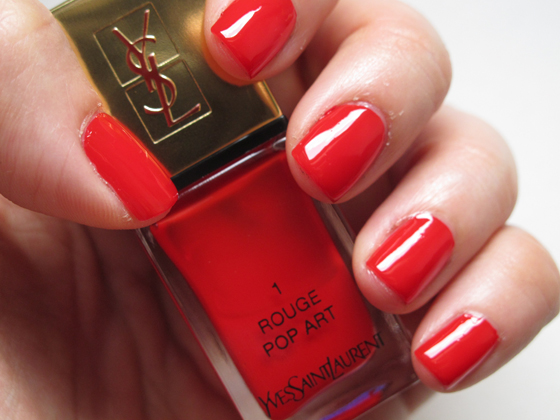 The shimmer is very very fine on Bronze Aztec, and you got to see it to believe it. 
But this is a gorgeous metallic shade, and if you want to pick a dark shade from YSL, I highly recommend this color!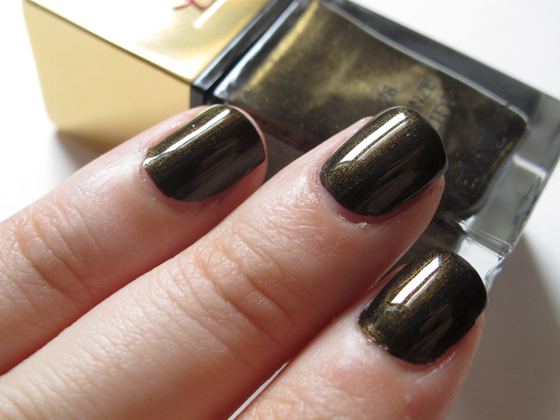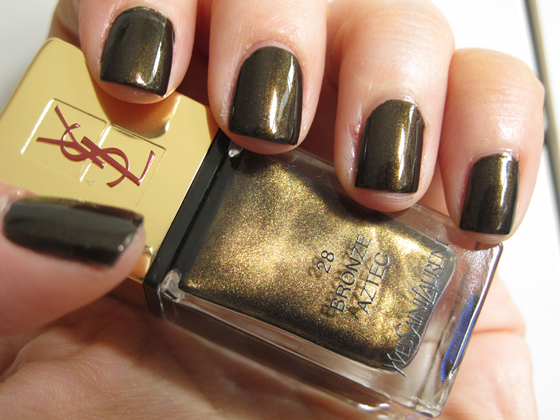 My fave shot of Bronze Aztec here.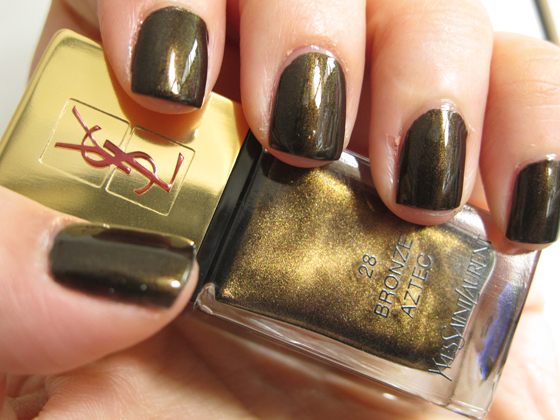 Hope this has been helpful, and thanks for reading!