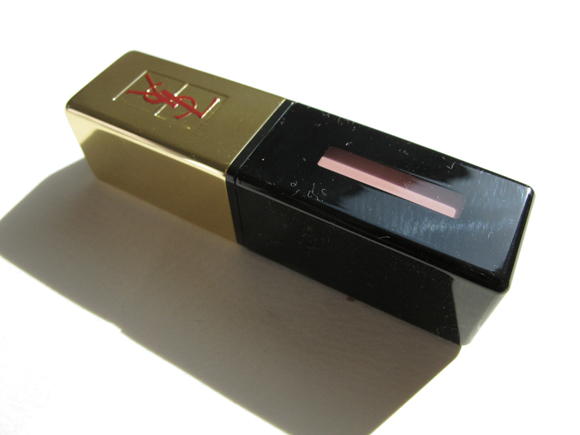 Hi! I received my second YSL Glossy Stain as a birthday present from my friend recently.  Well, my first YSL Glossy Stain is also a birthday present from someone else, my sister.  Heheh.  I am falling in love with the glossy stains!  If I ever get to see them in person, I think I will most likely end up with more shades.
While the first one I bought is a bright deep pink/red shade, this is a much more wearable pinky nude shade.  I had to apply two coats of this, because it might look rather sheer and streaky on first coat.
It is shade which I would wear even if I don't have much makeup on, but I match this shade with a slightly smokey eye for this quick LOTD.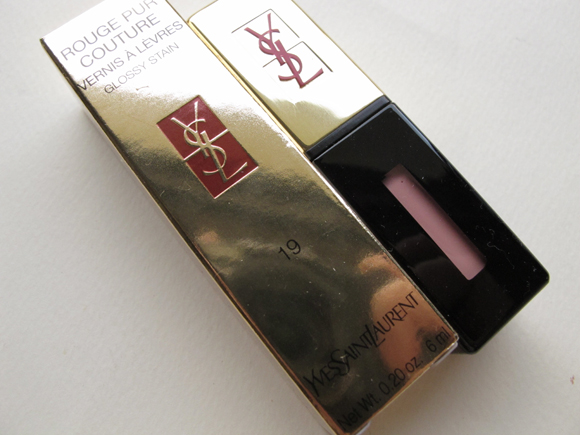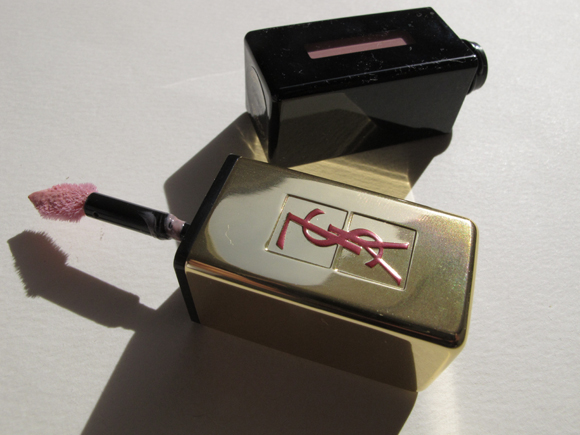 natural day light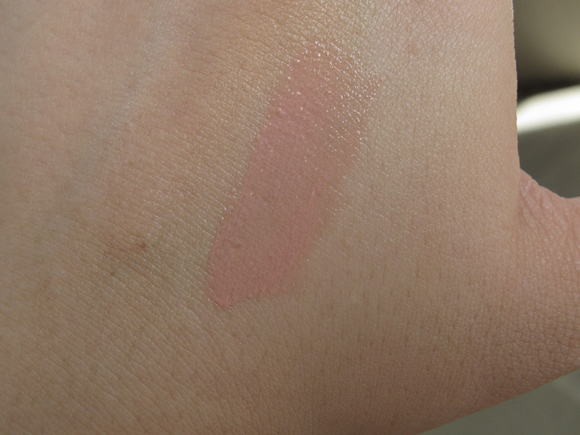 Lip swatches taken in daylight lamp, no flash
this is two coats of the glossy stain
You can see that with two coats, the color is true to what you can see in the tube, and it is also quite glossy.
I don't find these glossy stains sticky at all, and they have quite a decent lasting power.
I know the color isn't the most unique in my stash, but I enjoy the formula of these stains,
so that totally justified me getting more if I have the chance to.
I slapped on the eye colors after a day's work, so you are looking at 12 hours old foundation (I did powder my T-zone).  So if I look a little worn or tired, you know why.
All products used:
Base: Lancome Pro Base, Lancome Teint Miracle liquid foundation, Lancome Teint Miracle Loose Powder, Cle de Peau concealer
Eyes: MUFE eyeshadow primer, Maybelline 24hr Color Tattoo in Audacious Asphalt (applied with MAC217 brush all over lids), Laura Mercier Caviar Stick Sapphire as a smudy liner (I smudged it with MAC209 brush that pencil brush), and applied falsies
Cheeks - Benefit Sugarbomb
Lips - YSL Glossy Stain 19 Beige Aquarelle
If you would like me to do an updated nude lipsticks entry, do comment below, and I will try my best to get one up soon!
Hope this has been helpful, and thanks for looking!