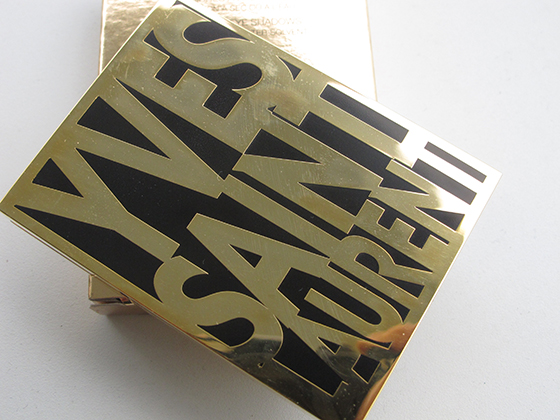 Hallo!
This fall, YSL beauty releases two pure chromatics palette, and I got this neutral one here, called Classy.  The packaging is the same, except that on the packaging the YVES SAINT LAURENT is emblazoned across the cover - which looks kind of edgy if you ask me.  
The colours in this palette mostly lean a little cool, with the gunmetal grey shade providing a surprising touch of colour.  I really wanted to incoporate this shade into my LOTD, which I will post in a later entry, but I will provide a sneak peek of the eyelook detail here.  I will go into the details of what I did to create the look in my LOTD entry, so stay tuned for that. 
I think each of these palettes retail for about S$82.. available at Tangs Orchard or their ION store. 
Here's a close up of the palette - quad: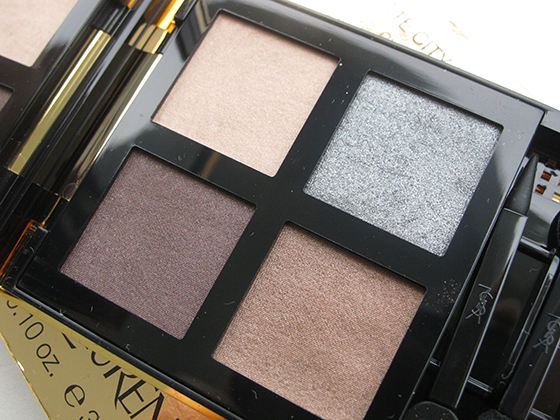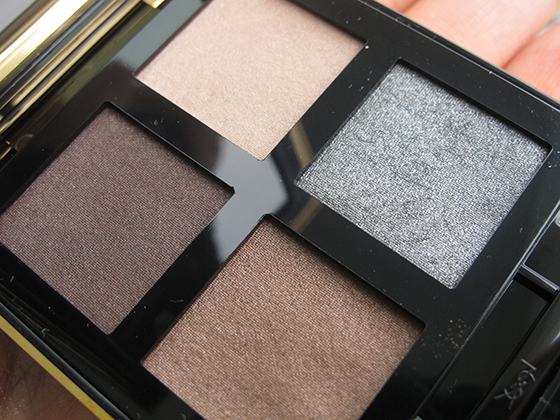 Swatches, without any primer - which look a little tame, but I was quite impressed by the formula upon application (with primer).  This is one of the better YSL Pure Chromatics palette I have tried out.  All the colors work very cohesively together, and you can create a very natural or smokey look.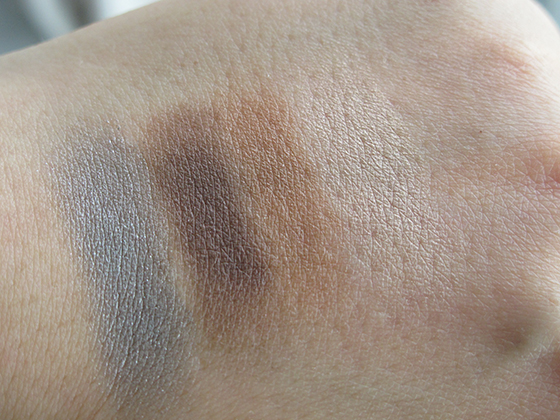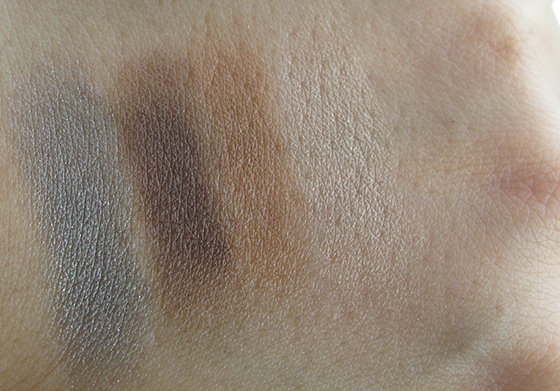 Here's a quick close up of the eyelook - I will show a full face LOTD later on... as you can see I have used the gunmetal shade just on my lower eyelids.. I also blended the rest of the brown shades quite high up on my crease, and used a little of the pale champage shade just under my brow bone.  The overall look is a subtle smokey with a pop of color under the eyelids.  Lashes are a must for this look, in my opinion. 
All products used will be listed in that LOTD entry (link!) 

Hope this has been helpful, and thanks for reading!