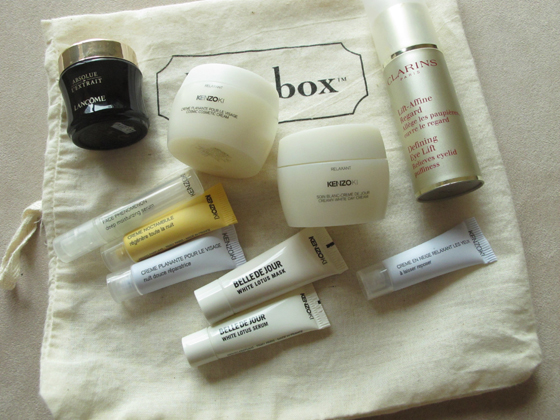 Hi hi!
Just checking in to rave about some of my recent skincare faves.  I usually pack a bunch of samples and mini tubs in my travel bag, so I can use up the stuff in my samples drawer - and also keeping a few trusted staples of products which I know work for me. I also like to pack a couple of extra nourishing creams in my bag, in case of dry skin conditions etc when I am away, especially with the cooler weather here in HK. 
Let's start with some kind of order in which the products I use ---
but do note that even as I pack multiple of each category of product I only use one each morning/ night, never BOTH at the same time. 
I always try to start my skincare routine with eye care - and here we have 
Clarins Defining Eye Lift - great light cream for daytime and de-puffs my morning eyes
Kenzoki Relaxing Eye Whipped Cream - night eye cream, richer moussey texture very moisturising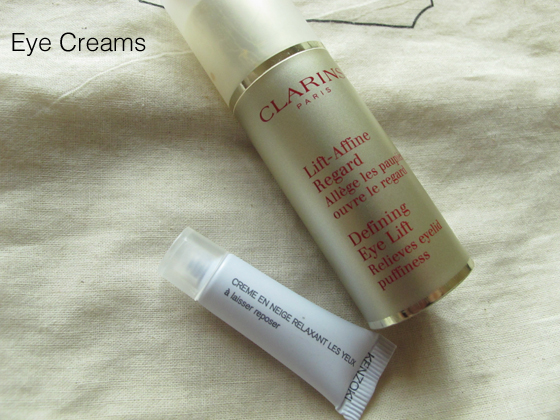 Then I have these serums and night cream - they smell lovely and so relaxing to use after a long day of walking about. 
I am currently using the Kenzoki Relaxant day and night creams at home--- so I brought along my deluxe sample tubs along to continue with these staples.  They keep my face soft and well moisturised the next morning. 
Each of these tubs are 15ml.  The Creamy White Day Cream has a gel-like springy texture which sort of bursts and glides onto your skin, and quickly absorbed.  It feels rich but not heavy.  
The Cosmic Cosmetic Cream is a gentle night repair cream, very smooth smells just like the rest of the Kenzoki products - very floral very unique scent - is one of my most fave face creams.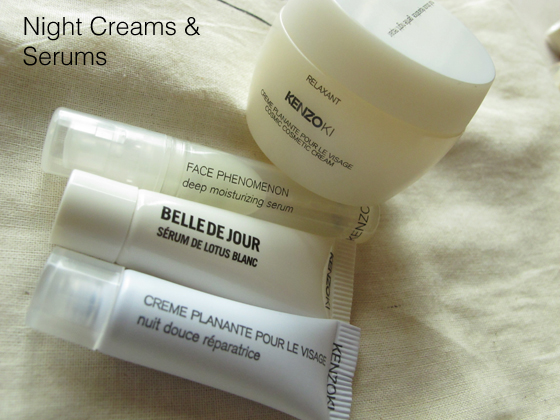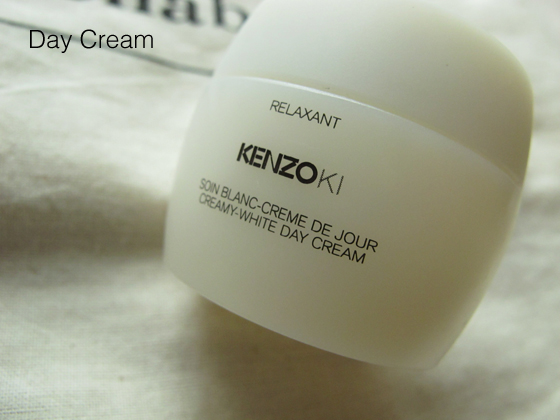 And for extra treat, I would use the following:
So far I have only used the Lancome Absolue L'Extrait cream once during this trip.  It is a 15ml tub which is a very generous size, that I use at home, I brought it to Beijing, and there's still a good half left.  It smells so awesome, and feels super nourishing on your skin.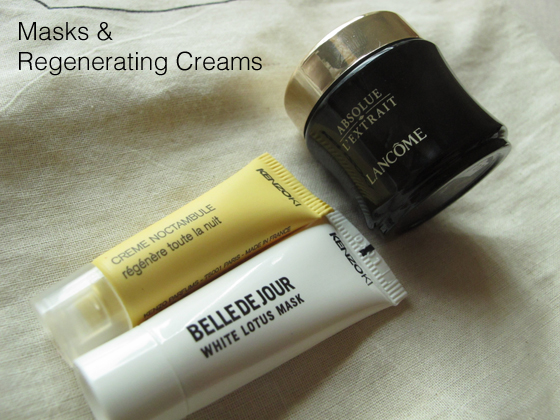 All these might sound like a ton of products - but I really believe in cleansing and a good skincare routine - it's a good way to relax and end the day, and also to prep your skin - when the skin is firm and smooth, makeup goes on easily too. 
Have a few entries coming up soon, stay tuned!