Hi hi!
Last Friday, we went to the newly opened Tom Ford counter at Tangs Orchard.  You can't miss the counter.  It is right in your face when you enter Tangs from the main entrance.  There is a fragrance section, and the makeup section.  Parts of the counter isn't really ready yet (think wooden beams and sticky floors) but everything is for sale, give or take a couple of items which for some reason, are not in stock yet.   According to the brand reps, all the items which are available for the Asian market is available at the Tangs counter.  I tried to look for the black orchid lippies, but was told, it's not available in Sg, along with a couple of the blushes. </p>
The feel of the counter is very luxe, as the brand is, and everything is made in dark wood, the products are all very well laid out, and there are two counters behind where you could sit and have the BAs try out the products on you. 
We (including Sarah, Mag and my gf) spent a good while at the counter swatching most of the products.  Strangely enough, I didn't swatch the foundations, but here they are.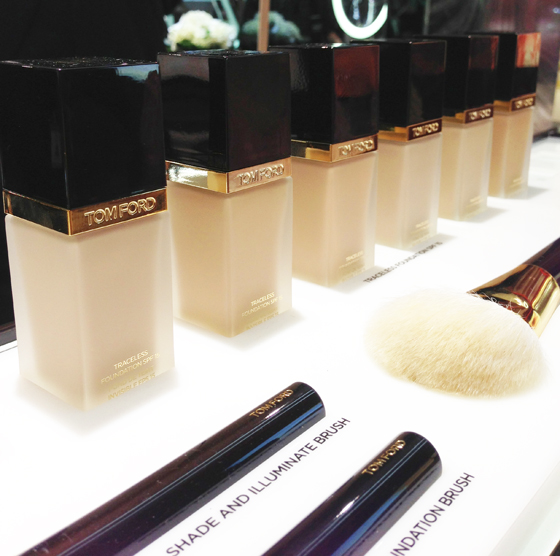 And here, we have the nail lacquers.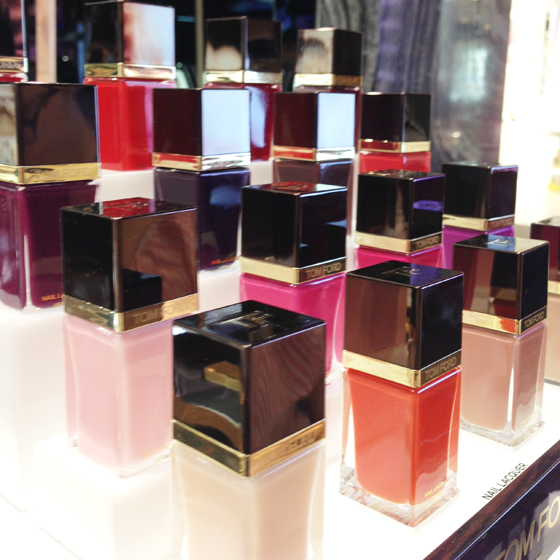 I played with several of the nail colors, and was told that the cap is for me to rest my finger on as I paint my nail.  hmmm I didn't know that!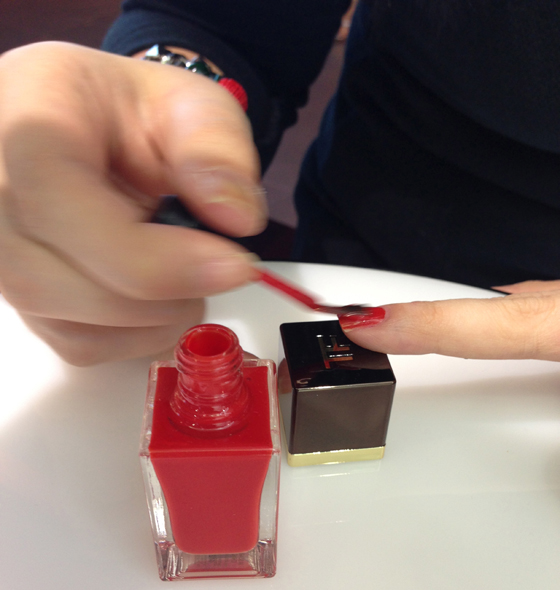 I also swatched several of the red lipsticks, and given my recent lipstick hauling, I decided to be good and take my time to decide.  I didn't buy any of the lipsticks, beautiful as they are.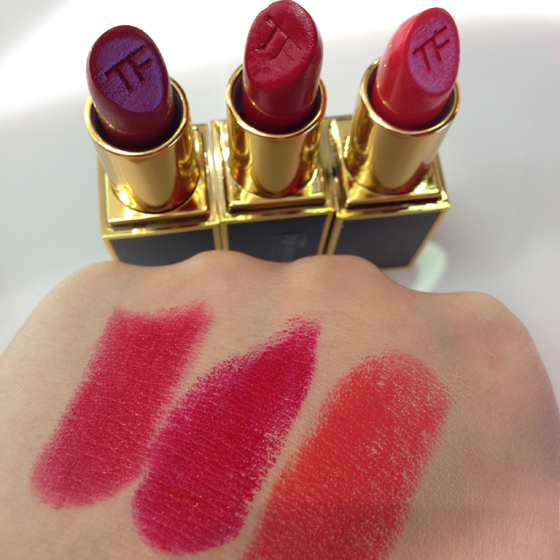 And the blushes.. They are all super smooth and finely milled.  You won't be disappointed with the quality, except that the price tag of $85 might put some people off.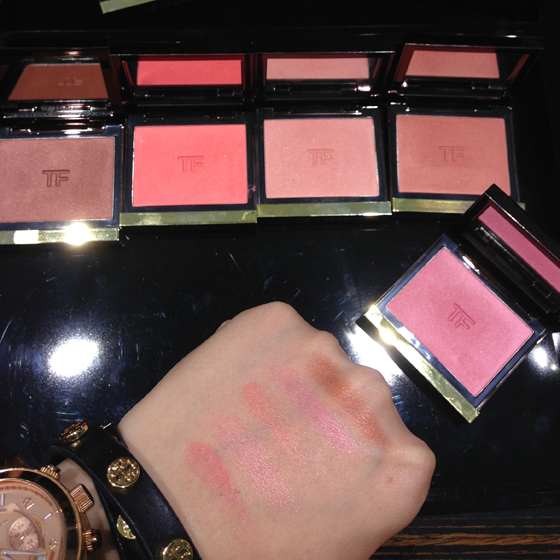 And the eye color quads, which are so raved about.  I believe these are two of the most famed ones.  These retail for $100 each.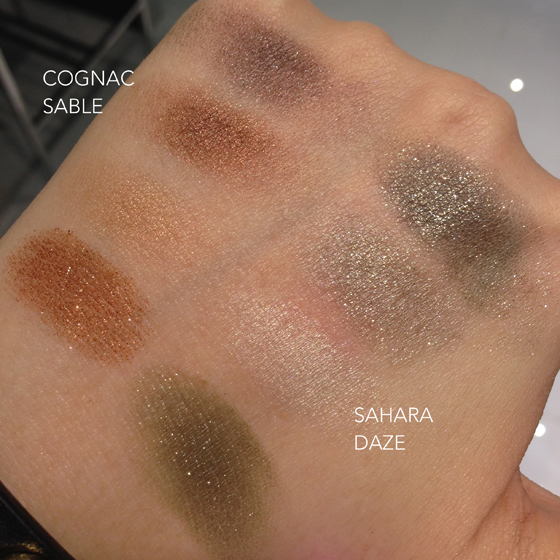 And a quick price listing, for anyone interested.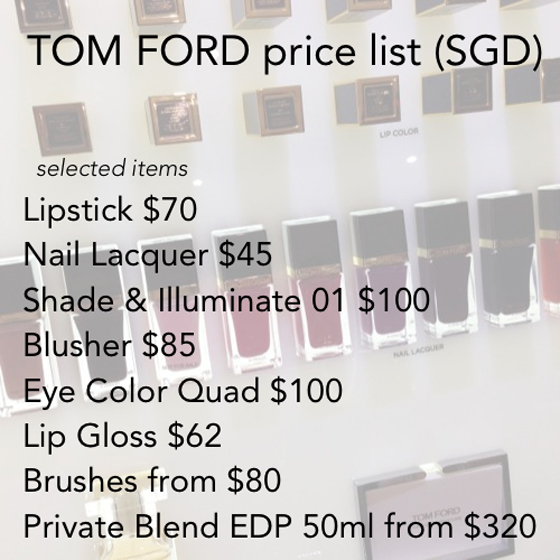 And my very very controlled haul.  Well, to be honest, everything is lovely, but nothing was really screaming my name, so it is not as if I had to restrain myself.  I am also on an eyeshadow and blush ban at the moment.  Heheh.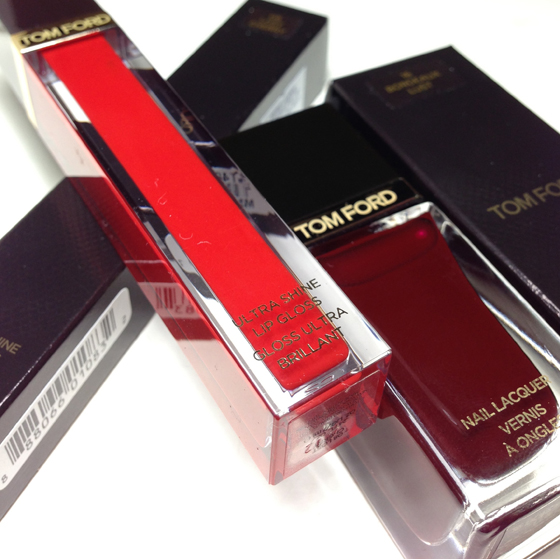 I will feature these two items soon enough. 
Hope this entry has been helpful, and thank you for reading!