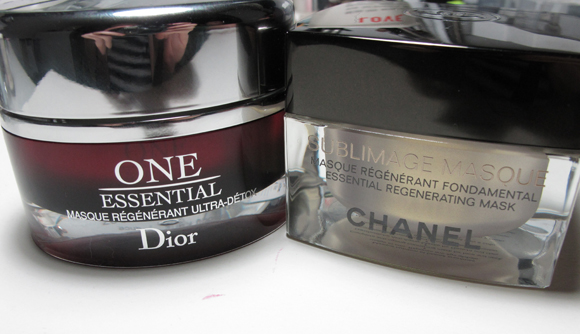 Hi!
Just thought that it might be timely to do a little skincare chat/ ramble.
Not really offically reviewing any specfic products nor 'endorsing' any brands here, but if you have any questions about any products which I mentioned here, do leave your comments below, and I shall try my best to address them.
Of late, my skin condition hasn't been in the most ideal condition.  I attribute it to a bad combination of stress and bad hormones...and I have been getting angry breakouts on parts of my face (especially my forehead).  While I am able to fake the flawless look most of the days using a combination of makeup and concealers, the zits can be painful, and sometimes, frankly, really tedious to cover, and my skin seems to become dryer, especially around the cheeks.
But lately the skin condition seems to have improved, and the Jet Plasma treatment which I did last week really seemed to put a stop to all these nasty situation.  I am not too sure if this will be a permanent improvement, but I am extremely happy that all the little bumps and maybe potential breakouts have all but been eliminated.  I am pretty much set to go back to Jet Concepts to sign on for a 3 session package (which I prolly intend to do once a month) for maintainence's sake.
Due to my improved skin condition, I have also started doing a light coverage foundation combination this week.  Instead of my fave BB cream + light foundation combo, I have gone back to just a regular primer with a foundation.  And my skin has managed to look clear and fresh for most part of the day (that's a good 8 - 10 hours).  For whatever I am using for the day, I do post on my instagram, and you can ask me questions there too, on what I think about the products I used.
I was also in between skincare products/ routines at a time when my skin was 'suffering' which didn't help the situation.  When I have the zits, I slapped on the Paula's Choice - but that can be drying.  And I ran out of  my night cream - and I am still in the market for one.   My fave combo of Lancome Genefique and Visionaire has run out, and I am waiting for the next Metro or whatever sale to stock up on VIsionaire - I remember also when I was using that combination of serums - my skin was in pretty top condition.
My main concern has always been wanting to fade pigmentation spots due to my breakouts, and also minimise the appearance of pores around my nose.  And somehow I always end up with a lot of skin whitening/ brightening products in my stash - which is good, because I get to try out which works for me.
So, what's in my current routine, and what products am I rotating:
Makeup Removal [products not pictured]
Bioderma
Clarins Water Comfort One Step Cleanser
Soap & Glory makeup remover wipes
* I use the above three products when I am lazy and I remove my makeup in my room before I take my shower.
* I like them for removing eye makeup too.
Hada Labo Super Hyaluronic Acid Makeup Remover
* This is a great everyday makeup remover, though it doesn't remove eye makeup very well.  But I like that it is not the typical oily remover, and it feels good on the skin - kinda like very moisturising.
I always have a stash of Shu Uemura cleansing oils and Fancl mild cleansing oils because I do get sent these by the companies from time to time.. but I don't use them until I have an 'opening' in my current rotation because I don't want to open too many products at one time.  But when I run out of the Hada Labo remover, the next to be used would be the Fancl one, which is one of my all time faves.
Facial Cleansing Products
Once a week, I would use my Clarisonic and with any one of these cleansers to deep cleanse my face. I usually like foamy facial cleansers.  I normally rotate 2 or 3 cleansers - no particular reason.  Currently these are in my bathroom.
Philosophy Purity on step makeup remover and cleanser ---- I don't really use this to remove my makeup.  As a cleanser, it is not very foamy, but it does leave my face feeling clean and I like the soothing scent.  Philosophy products will be available at Sephora stores from April.  I got this as part of the press pack when I attended the press event.
KOSE White Powder Wash This is LOVES.  It gives a thick rich creamy foam once you mix the powder with water in your palm.  Leaves my face feeling super clean, and fresh.  I do think this is quite a 'famous' Kose product... and I do think this is better than the FANCL washing powder, simply because it gives a much richer and creamier foam.
VICHY Foam Facial Cleanser I always stock up on this big time when I go to JB (these cost me only RM10 each) and it is just a nice regular facial cleanser.  I have several other Vichy cleansers in my stash from their NormaDerm line... but I have yet to get to them, because I always end up using these.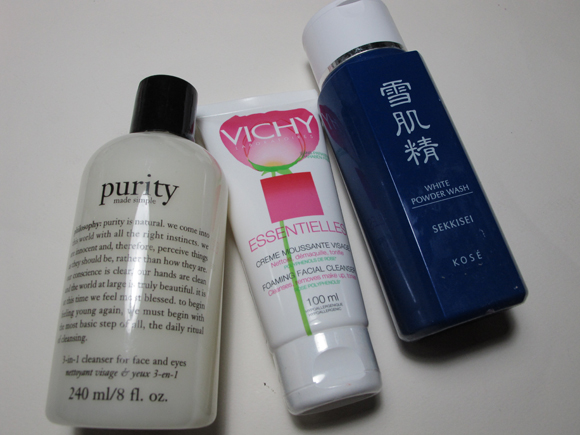 Current Day Routine
This is the latest StriVectin skincare range (think it was launched island wide early March).  I attended the media presentation for this range, and received these products to try out, but I haven't been able to use them until this week.  I figure that I will use these two products as my morning/ day routine, due to the SPF factore in the day lotion.  I might post a more indepth product about this range entry soon.
Photo-White Booster Serum This is supposed to accelerate skin turnover, and skin will appear within 2 weeks of use.  After 8 weeks, pigmentation will be normalised, and spots visibly fade, and skin appears luminous.
Photo-White Day Lotion SPF30 Protects skin from UV rays, and by week 4 excess pigmentation decreases, skin defenses strengthen, sun spots diminish, by week 8 pigmentation normalises, visibly brighter, more radiant skin emerges
I can't comment on the effective yet, since I have only started using these two products for a few days.  I quite like the texture of each, and they also have a refreshing slightly citrus scent.   Will update on the results, if I note any, after a month or so.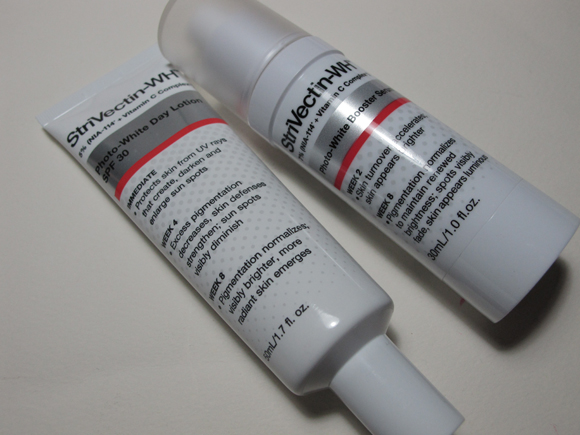 Night Routine
This is a mix-mash of products which I found in my drawer of new products.  I like to layer products at night, because this is when I am resting, and the products get to work on renewing my skin and all that.
I 'stole' the cle de peau emulsion from my mom's bathroom!  Haha.  I was looking for some kind of pre-moisturiser type product, and came across this, and it has been in my room ever since.    I use this immediately after cleansing, before serums.  (bought this during last year's Shiseiso sale)
Then I use the Shiseido White Lucent Intensive Spot Targetting Serum which is a very lightweight serum.  I apply this mainly on my problem areas.  (this is provided to me by the company)
After this, I follow up with the Shiseido White Lucent Concenrated Brightening Serum which is another whitening serum but it has a much thicker creamier texture.  I apply and rub this into my problem areas too.  I also feel like this adds some hydration to my skin.
My current night cream -- which isnt even a night cream is the Clarins Whitening Velvet Emulsion This is a DAY moisturiser.  I was using this in the daytime... until I switched to the StriVectin combination.
I think I will end up buying a Clarins or Shiseido night cream later this week.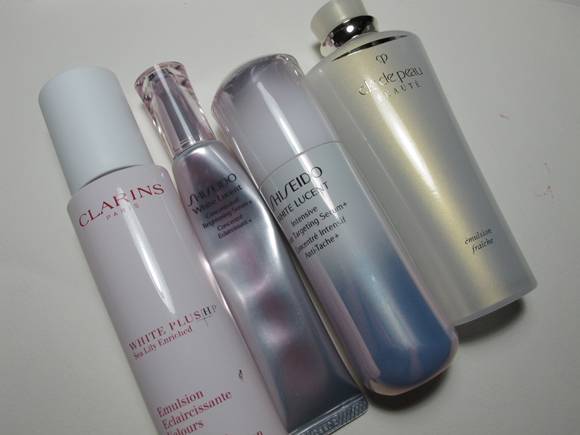 Eye Creams!
I love eye creams, eye serums everything to do with the eyes.  And I will faithfully use it twice a day.
Right now, I still have the Lancome multiple action cream - the eye cream part is almost out while the concealer part is still quite plentiful. Not too sure if I will purchase it again in the short run.. but I really like the rich formula of this eyecream.
I also switch it up with the Shiseido The Skincare eye cream.  This is just a basic moisturising eye cream.  I like the gel like yet creamy texture.  I bought this for $71.  It is a great basic everyday eye cream.
The next eye cream I want to try is the StriVectin one (which targets fine lines, puffiness, and also darkness).  It retails $100 for 30ml..and usually eye products come in 15ml versions.  Anyway, I have been using sample of this eye cream, and I do quite like the texture.  So I will most likely buy it soon.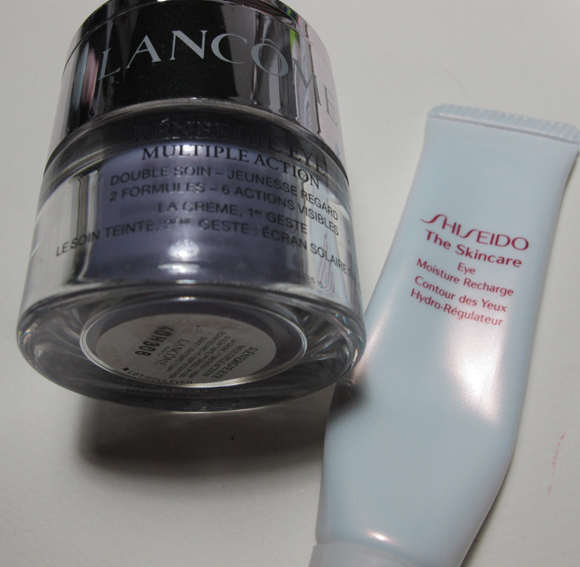 Skin TREATMENTS
Once or twice a week, I will use either the Dior or Chanel mask.    Honestly, I am not the greatest fan of sheet facial masks.  I am a bit lazy to put them on my face, wait 20 mins and take the facial mask off.   I have a stash of them (some sent to me) and I never got to review them properly, because.... opps honestly, I find it hard to work into my routine naturally, and I can't comment much on the effectiveness - because, what can one say about a mask?  "it fits my face well, it is nice and wet, makes my face moisturised"....which pretty much describes all sheet masks to me.
DIOR ONE Essential Ultra Detox masque - I love this masque, it is totally different from the Chanel one... the product itself is rich, and looks like some kind of a gel, it is quickly absorbed into the skin, leaving no sticky residue.  The next day, your skin feels refreshed, smooth, and clear.   More information on this product here.
CHANEL Essential Regenerating Mask - Pricey but totally worth it!  This is an ultra-luxe skincare treatment.  Whenever I feel like my skin is tired, and all stressed out, I will use this mask.  It is very creamy, quite heavy, but all that goodness is absorbed into your skin by the time you wake up in the morning, and you end up with a very nice glowing face.  (It smells awesome too!)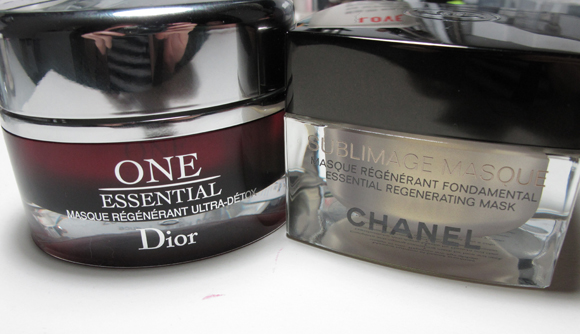 So, to sum up.... things I need to get:
1. night cream
2. new eye cream
3. sign up for Jet Plasma treatments
I think that's about it... hope that my rambling has been helpful, and thanks for reading!